Yasin Malik sentenced to life in terror funding case
25-05-2022 Wed 19:37 IST | IANS |
National
New Delhi, May 25: Kashmiri separatist leader Yasin Malik, who has been convicted in connection with a 2017 terror funding case, was sentenced to life on Wednesday by a special NIA court here.

Special Judge Praveen Singh pronounced the verdict under relevant sections of Unlawful Activities (Prevention) Act which will be concurrent and it will run till life.

The quantum of punishment for the offences in the terror funding case, was pronounced amid tight security at the Patiala House Courts.

During the course of the hearing, Malik said: "I will not beg for anything. The case is before this court and I leave it on the court to decide it."

"If I have been involved in any terrorist activity or violence in 28 years, if Indian Intelligence proves this, then I will also retire from politics. I will accept the hanging... with seven Prime Ministers, I have worked," he told the court.

The National Investigation Agency (NIA) told the court during the hearing that the accused is responsible for the Kashmiri Pandits' exodus from the Valley.

The Central probe agency also argued for the death sentence for Malik.

On the other hand, the amicus curiae sought life imprisonment as a minimum punishment in the case.

Malik had pleaded guilty in the matter earlier. In the previous hearing, he told the court that he was not contesting the charges levelled against him, including section 16 (terrorist act), 17 (raising funds for the terrorist act), 18 (conspiracy to commit terrorist act), and 20 (being member of a terrorist gang or organisation) of the UAPA and sections 120-B (criminal conspiracy) and 124-A (sedition) of the Indian Penal Code.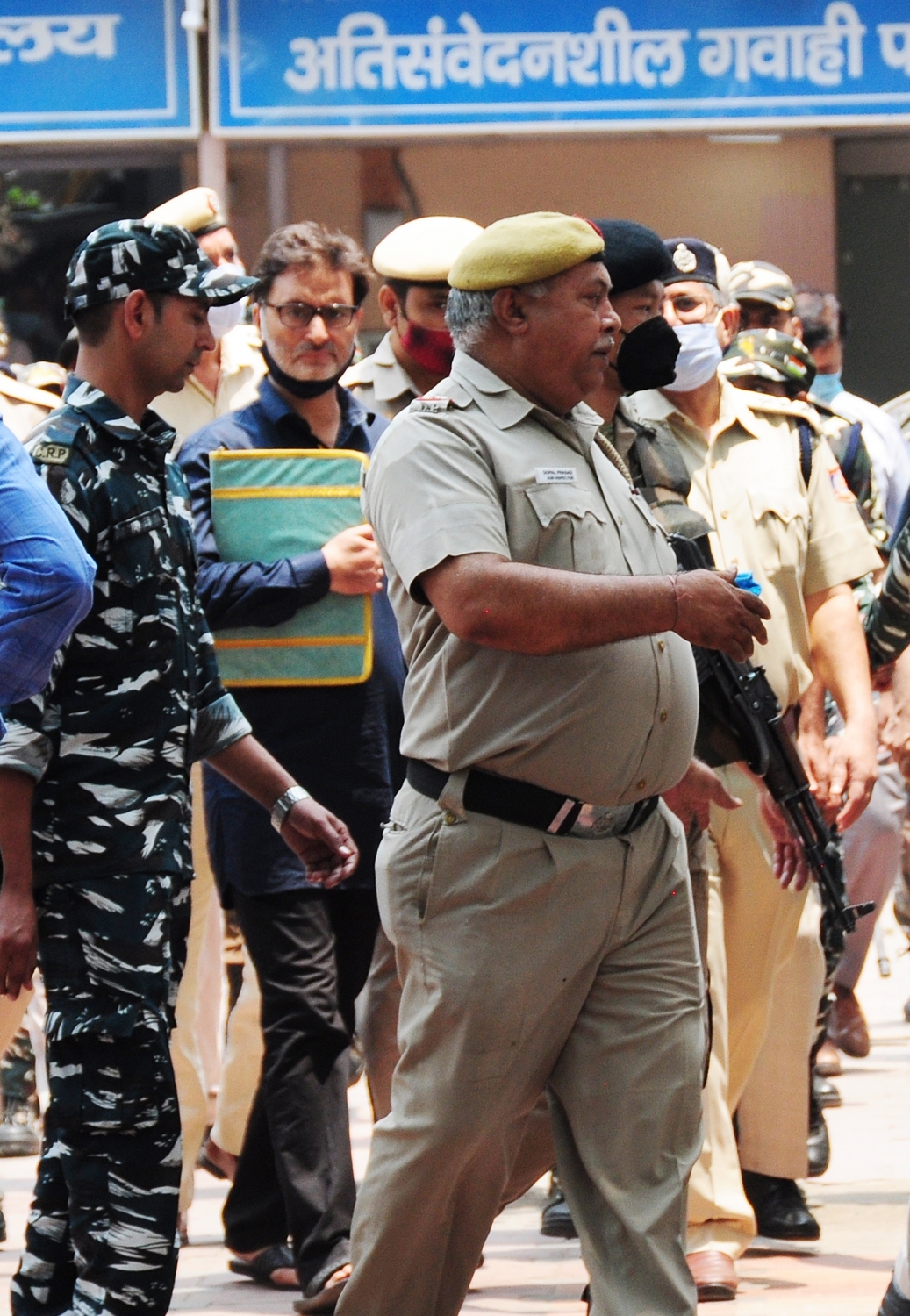 ---
More News
US Supreme Court overturns fundamental right to abortion
7 hours ago
Explained: What's driving Covid surge in India
7 hours ago
Zomato acquires 15-minute delivery platform Blinkit for Rs 4,447 cr
7 hours ago
Tussle between Delhi LG, Kejriwal over clearance of file
7 hours ago
Telangana govt job to brother of youth killed in Secunderabad firing
7 hours ago
Uddhav dares rebels to 'win elections sans Sena, Thackeray name'
8 hours ago
Hyderpora encounter: SC agrees to hear man's plea to exhume son's body
8 hours ago
Rahul writes to PM on plight of Wayanad people in view of SC judgment
10 hours ago
Rahul Gandhi's office in Wayanad vandalised by SFI students
10 hours ago
Rashmika laughs off report claiming she demands flight tickets for her dog from producers!
10 hours ago
Surya, Jyothika's 2D Entertainment to present Sai Pallavi-starrer 'Gargi'
10 hours ago
Samantha at top spot as south dominates India's most popular female stars list
10 hours ago
Private coaching centre owner finally held in Secunderabad violence case
10 hours ago
Explained: What's driving Covid surge in India
10 hours ago
Odia film actor Raimohan Parida found 'hanging' in his house
11 hours ago
Beware! An overdose of pain killers may damage your kidneys
11 hours ago
Why heart attacks in women are often missed
12 hours ago
Will discuss with KCR for setting up Reddy Corporation: KTR
12 hours ago
Teaser of 'Modern Love Hyderabad' out now
12 hours ago
FIFA U17 Women's World Cup: India placed with USA, Brazil and Morocco in Group A
12 hours ago