Bringing TDP back to power is need of the hour: Atchannaidu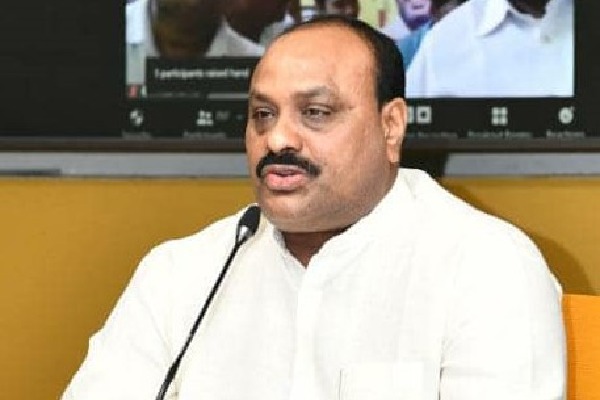 Ongole, May 18: The YSRCP government denied permission for conducting TDP's Mahanadu in mini-stadium here as there was massive response from people to 'Badude Badudu' programme, said Andhra Pradesh TDP president Atchannaidu while talking to reporters here on Wednesday. Now, the TDP decided to host Mahanadu on a private land spread over 80 acres at Manduvari Palem near Ongole.

Atchannaidu alleged that District Collector did not give permission to hold Mahanadu in mini stadium on the instructions of Chief Minister Y.S. Jagan Mohan Reddy. He stated that the CM would not have completed his 3,000 km-long padayatra when he was Leader of the Opposition during previous Chandrababu's rule. He mentioned that it is the need of the hour is to bring back TDP to power.

The AP TDP chief said that party decided to pass 17 resolutions in Mahanadu to be held on May 27 and 28. He further stated birth centenary celebrations of TDP founder N.T. Rama Rao will also be organised in Mahanadu. Local TDP leaders were present.