Chandrababu, Vasireddy Padma exchange words inside Vijayawada govt hospital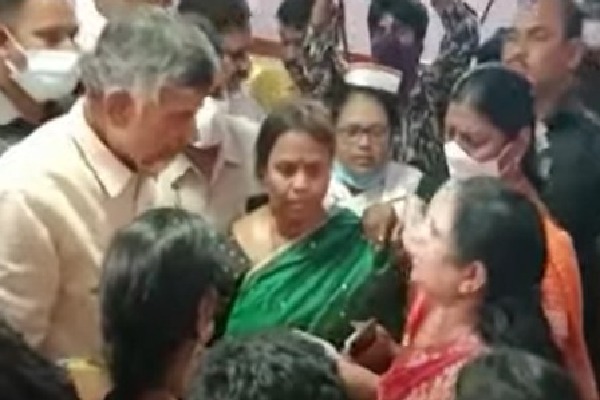 A heated argument broke between Leader of the Opposition N. Chandrababu Naidu and Andhra Pradesh Mahila Commission chairperson Vasireddy Padma inside the government hospital in Vijayawada on Friday. According to Padma, Chandrababu entered the ward when she was consoling gangr*pe victim. "Before arrival of Chandrababu, nearly 50 TDP women activists surrounded me while I was talking to the victim and criticised the CM, YSRCP government and me in foul language," she explained.

Padma has stated that victim was terrified on seeing the TDP women workers shouting at her. The Mahila Commission chief slammed the TDP for creating terror-like situation inside the hospital.

Chandrababu got angry when I asked him as to why he had not consoled the family members of a girl, who committed suicide unable to bear sexual harassment of TDP leader Vinod Jain. "Former TDP MLA Bonda Umamaheswara Rao used bad words against me," she said. Padma condemned the TDP's plan to politicise the gangr*pe incident.