Pawan Kalyan launches Koulu Rythu Bharosa Yatra, interacts with kin of tenant farmer
12-04-2022 Tue 11:17 IST | Ap7am Desk |
Local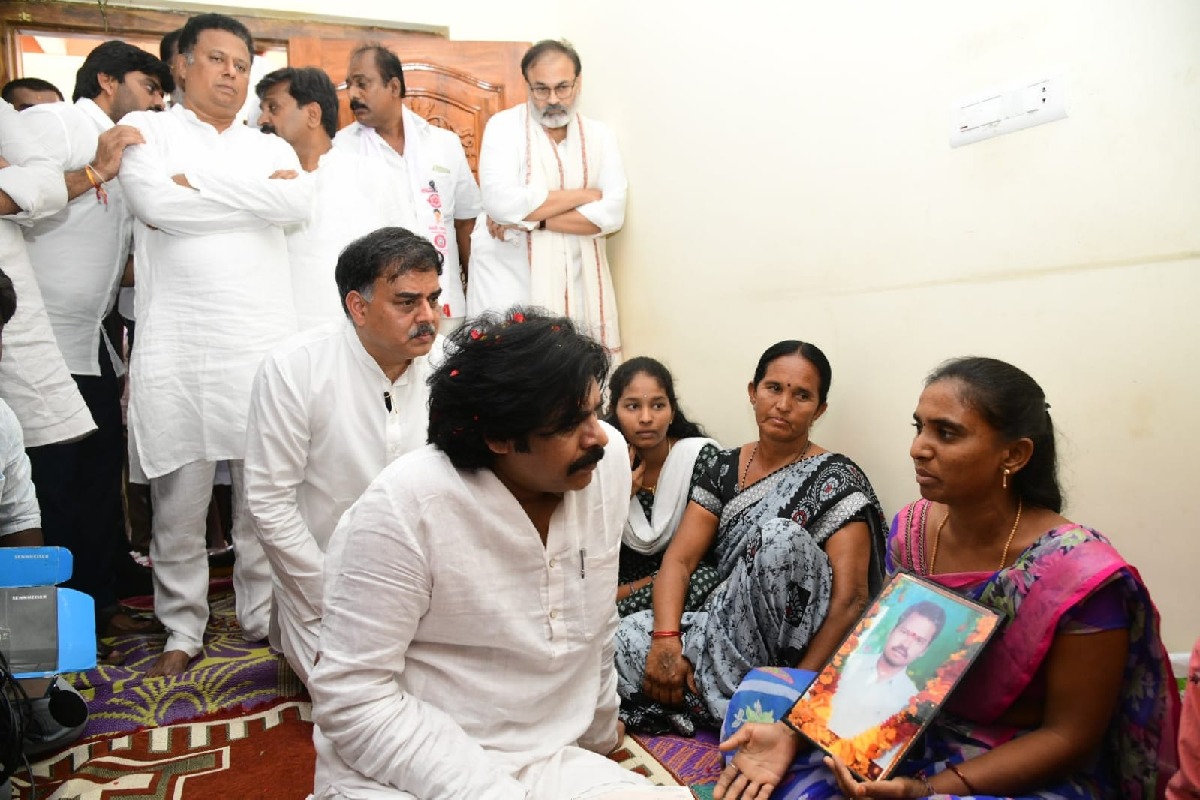 Jana Sena president Pawan Kalyan on Tuesday launched 'Koulu Rythu Bharosa Yatra' in combined Anantapur district. A private jet carrying him landed at Sri Sathya Sai Airport. Party leaders and workers have gathered outside the airport in a large number and welcomed him.

The Jana Sena had identified 178 tenant farmers, who have died in the erstwhile Anantapur district. Financial assistance would be handed over to family members of deceased in three phases. In the first phase, cheques would be distributed to kin of 28 tenant farmers.

Pawan Kalyan visited Kothacheruvu mandal and consoled widow of a tenant farmer and handed over Rs 1 lakh cheque to her. Later, the Jana Sena chief would take part in 'Rachchabanda' at Munnila village and distribute cheques to kin of more than 20 deceased tenant farmers. He would wind up the yatra by the end of the day. Party's PAC chairman Nadendla Manohar, PAC member Nagababu and other leaders are accompanying Pawan Kalyan.
---
More News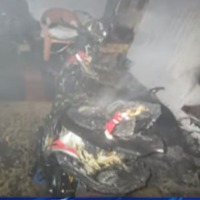 Hyderabad: Two e-bikes catch fire as batteries explode
3 hours ago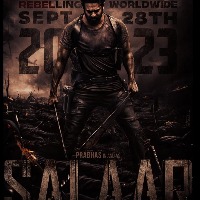 Prabhas's 'Salaar' books release date with special I-Day poster
4 hours ago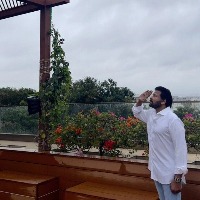 Chiranjeevi with mother hoists Tricolour
4 hours ago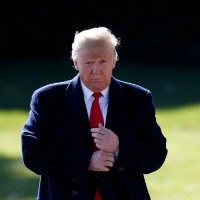 Pro-Trump protest outside FBI office called off as no protester turns up fearing a trap
4 hours ago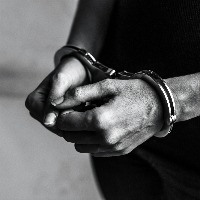 One held in Goa for dishonouring national flag
4 hours ago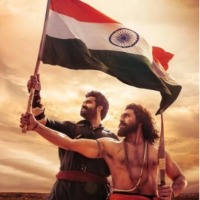 Super proud of 'Har Ghar Tiranga' initiative, says Ram Charan
5 hours ago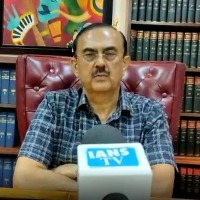 HC Collegium elevates judges whom they know: SCBA president
5 hours ago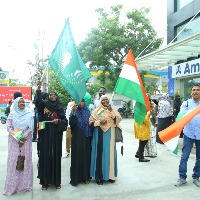 People of African origin participate in I-Day celebrations in Hyderabad
5 hours ago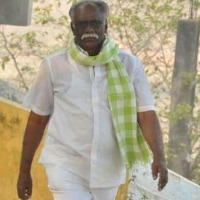 Tammineni Krishnaiah murder: Tummala says accused will not be spared
6 hours ago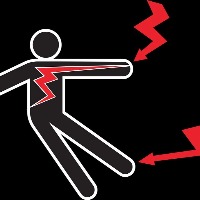 Two die of electrocution while hoisting national flag in T'gana
6 hours ago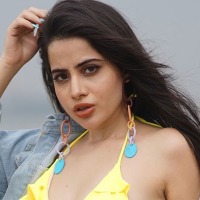 Bigg Boss fame Urfi Javed accuses man of threatening her to 'Have Video Sex'
6 hours ago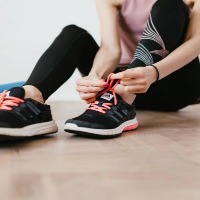 How often you must exercise?
6 hours ago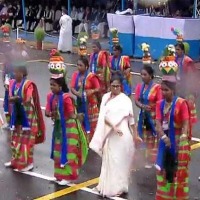 Watch: Mamata Banerjee dances with folk artists at Independence Day fete in Kolkata
7 hours ago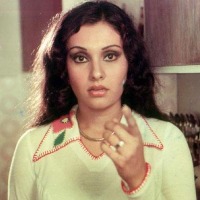 Vidya Sinha, veteran Bollywood actress passed away on Independence Day
7 hours ago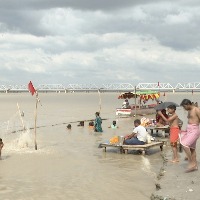 As new Ram temple shapes up, ghats of Saryu river get a facelift
8 hours ago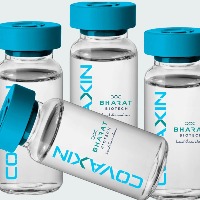 Bharat Biotech's intranasal Covid vaccine proven safe in clinical trials
8 hours ago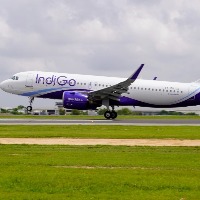 Indigo flight delayed over 'suspicious message' on passenger's phone
8 hours ago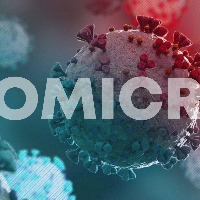 UK becomes first country to approve new vaccine targeting Omicron
8 hours ago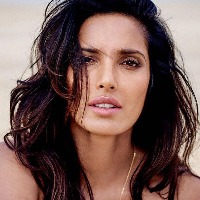 Padma Lakshmi hopes for 'swift healing' for ex husband Salman Rushdie
10 hours ago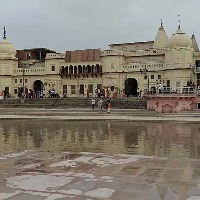 Ayodhya prepares for 3-fold increase in tourist arrivals with brand new look
10 hours ago