Plastic ice-cream spoon swallowed by pup extricated by vets
05-04-2022 Tue 19:04 IST | IANS |
Offbeat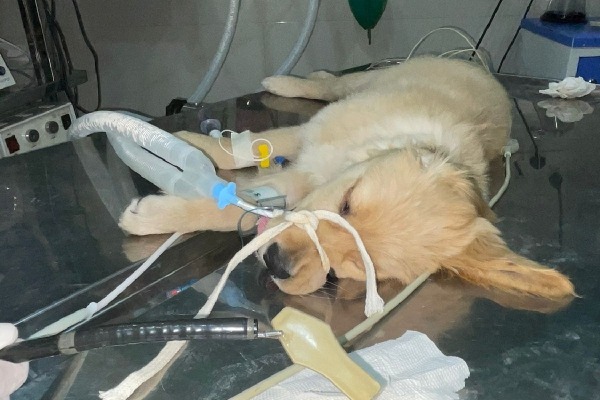 Pune, April 5: A 12-week-old pet dog, which suddenly fell ill last month, is now recovering after a team of veterinary surgeons successfully extricated a plastic ice-cream spoon she had accidentally swallowed, doctors said on Tuesday.

The Golden Retriever named Nora was rushed to the Pune Small Animal Clinic where Dr. Narendra Pardeshi examined the dog.

Nora's owners, the Shekhar family, said she was perfectly normal, playful and active till mid-March but later was unable to eat, and developed ulcers.

She underwent an x-ray which revealed the plastic spoon embedded in her stomach and Dr. Pardeshi performed a gastroscopy operation, removed the foreign object and Nora has fully recovered.

"On admission in an emergency, the pup was weak, couldn't eat anything and had ulcers in the tummy. After conducting all tests, we performed the procedure on March 29 under anaesthesia," he said.

For the gastroscopy, the medicos used a long flexible tube called gastroscope or endoscope, which has a mini-camera and light at the end to look inside the stomach.

The plastic spoon was located and then removed with the help of forceps passed through the gastroscope, making it a non-invasive procedure lasting just 45 minutes, but saving the life of Nora.

The now-relieved Shekhar family said that Nora has fully recovered to her usual bouncy self, doing all her activities and eating normally now.

Dr. Pardeshi said that plastic is not digestible nor can it break down in the tummy, its sharp edges could get lodged in stomach or intestinal lining leading to inflammation or holes that could be life-threatening.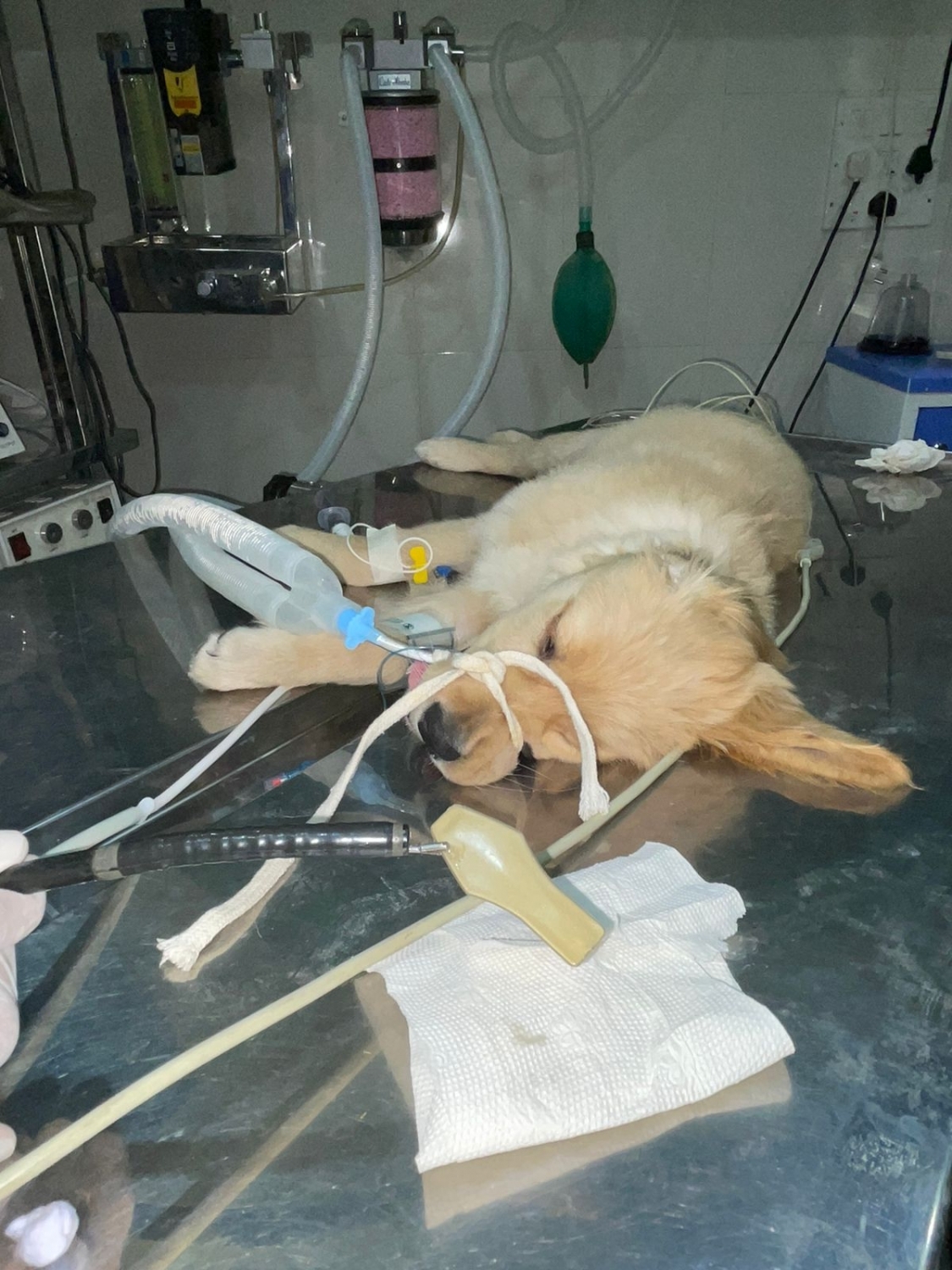 ---
More News
Sri Lanka, out of lifesaving drugs, receives consignment from India
1 hour ago
IPL 2022: Prasidh, McCoy, Buttler power Rajasthan to final with 7-wicket win over Bangalore
1 hour ago
Deepika shares heartwarming 'Period Story' to raise awareness
8 hours ago
Parliament's Privileges Committee summons Maha officials over arrest of Navneet Rana
9 hours ago
'INS Khanderi' shining example of 'Make in India' capabilities: Rajnath
9 hours ago
After two years, India-Myanmar border trade to resume soon
10 hours ago
Woman stabbed by stalker on busy road in Hyderabad
11 hours ago
Kamal Haasan's production house warns websites against pirating 'Vikram'
12 hours ago
PM's attack on KCR triggers war of words
12 hours ago
Vijay Devarakonda to team up with Indraganti Mohana Krishna for his next
12 hours ago
BJP likely to rope in influencers, filmstars to highlight Modi achievements
12 hours ago
Telanagana Cong chief's remarks on Reddys-Velamas trigger row
12 hours ago
Honour killing in Adilabad district, parents kill daughter for marrying against their will
12 hours ago
KTR wraps up Davos tour, Telangana attracts Rs 4,200 crore investments
13 hours ago
Karate Kalyani complains to police against vulgar prank YouTube videos
13 hours ago
SC Collegium recommends transfer of six high court judges
13 hours ago
Hollywood writer Patton Oswalt all praise for RRR and director Rajamouli
13 hours ago
Udit Narayan shares his experience watching Anuradha Paudwal sing for the first time
13 hours ago
Akshay Kumar-starrer 'Prithviraj' name changed to 'Samrat Prithviraj'
13 hours ago
Akshay Kumar: I have done almost 650 songs in my career, and I don't ever want to retire
13 hours ago