Roja, Atchannaidu faceoff, throw gauntlets at each other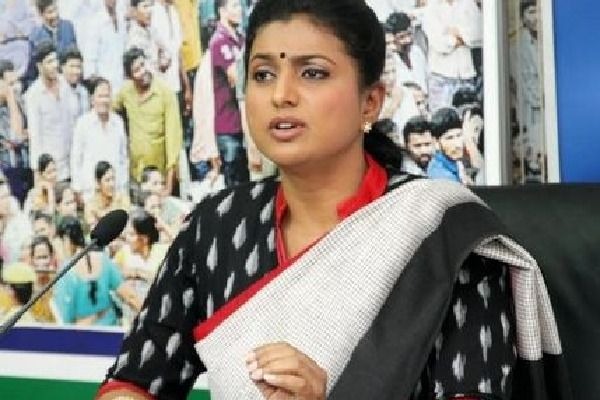 Amaravati: On the occasion of International Women's Day, the war of words ensued between YSRCP firebrand MLA from Nagari Assembly constituency RK Roja and TDP Andhra Pradesh unit president and Tekkali MLA Kinjarapu Atchannaidu.

Reacting strongly to Atchanna's remarks, who reportedly said that the TDP will win 160 seats in the ensuing Assembly elections, Roja said, "forget about winning 160 seats, but your party not even retain the existing 23 seats"

Responding quickly to Roja's comment, Atchannaidu challenged Roja "if she resigns and wins as an MLA, he will not contest the 2024 elections."

Even for this challenge, Roja threw a gauntlet very fast, she said, "If TDP MLAs resign for 23 seats and win again, I will not contest in the forthcoming elections."