Telangana cops bust Telugu call centre scam in Jharkhand
29-01-2022 Sat 10:11 IST | IANS |
Local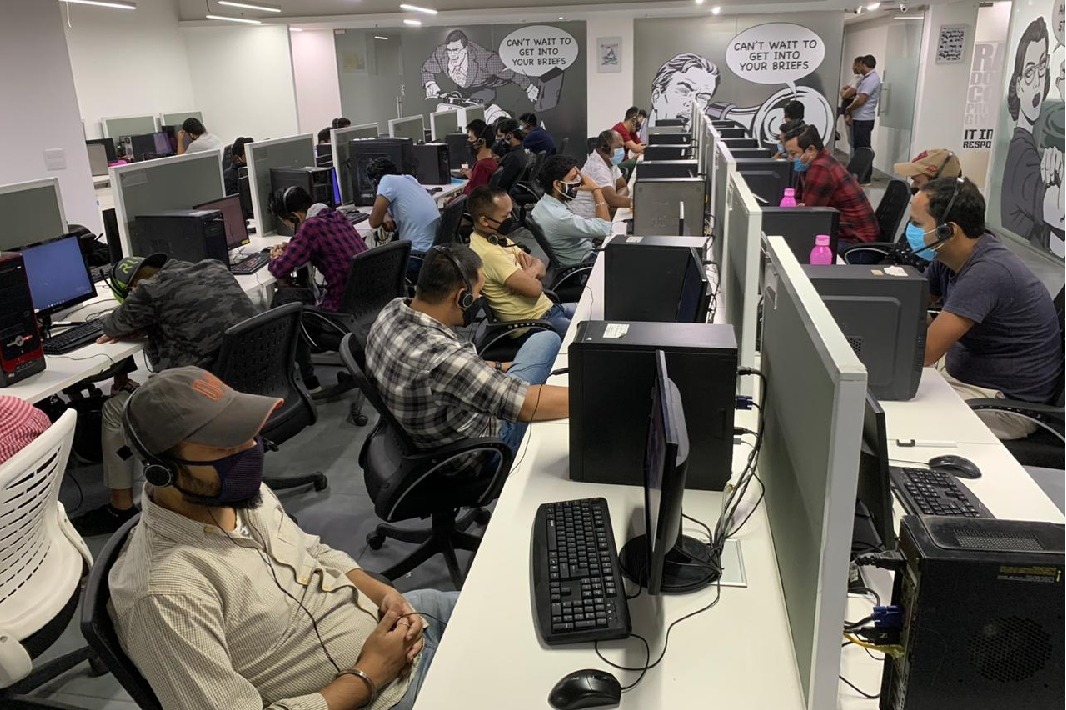 Hyderabad, Jan 29: Telangana police have busted a group running an elaborate call centre racket targeting Telugu speakers operating from Jharkhand. The police unearthed the scam on Friday following the arrest of nine persons in Dhanbad, Jharkhand.

The arrested have been identified as autorickshaw drivers Katravath Raju, K Santosh, and D Srinivasulu ; students E Ganesh, M Venkatesh, K Harilal, K Ganesh, M Ganesh; and farmer K Raju, police officials said. According to the police, Katravath had struck up a friendship with Vikram Thakur from Jharkhand, who used to engage the former's autorickshaw whenever he used to visit Hyderabad.

Thakur told Katravath about his difficulty in finding Telugu manpower for his cyberfraud operations under the guise of offering loans and other services to people in Andhra Pradesh and Telangana. For a 30 per cent commission, Katravath along with his brother-in-law Santosh began gathering Telugu-speaking persons from their village Peddamandad in Wanaparthy district of Telangana.

In January 2021, all the nine accused went to Dhanbad where Vikram Thakur provided them with accommodation and training in online fraud activities such as phishing. Rachakonda police said that apart from procuring several SIM cards, Vikram Thakur also operated bank accounts under fictitious names.
---
More News
Nice to be back in Tamil Nadu, the land of Thiruvalluvar and Bharathi: Modi
38 minutes ago
Centre is focused on infrastructure development: Modi
40 minutes ago
'Dravidian Model': TN is state of inclusive growth, says Stalin
51 minutes ago
PM Modi lays foundation stone for 11 projects worth Rs 31,500 cr in Chennai
54 minutes ago
India women's cricket team to tour Sri Lanka in June for white-ball series
3 hours ago
PM Modi arrives in Chennai
3 hours ago
TRS banners with 17 questions greet Modi in Hyderabad
3 hours ago
IPL 2022: Security man lifts a fan who sneaks into field; Kohli reaction goes viral
3 hours ago
Kia to launch electric car with amazing features soon, bookings start
3 hours ago
Rajat Patidar postponed his marriage to take part in IPL 2022 after surprise RCB call-up
4 hours ago
CM Jagan accepted Chandrababu's proposal of renaming Konaseema district: GVL
4 hours ago
Reform, perform, transform define today's governance: PM Modi
4 hours ago
Vijay Devarakonda, Rashmika sizzle with style at Karan Johar's birthday bash
4 hours ago
Germany approves Bharat Biotech's Covaxin
4 hours ago
KCR, Deve Gowda discuss 'topics of national importance'
4 hours ago
Nation will hear sensational news within 2 to 3 months, says KCR
5 hours ago
Janhvi Kapoor to mark her debut in South with Jr NTR-Koratala film?
5 hours ago
CID case: AP High Court gives relief to former TDP minister Narayana
5 hours ago
Aamir Khan preps for hosting 'Laal Singh Chaddha' trailer event at IPL final
5 hours ago
Kamal Haasan to promote 'Vikram' in Hyderabad
5 hours ago