MP CM proposes celebrating birthday of villages
28-01-2022 Fri 18:59 IST | IANS |
National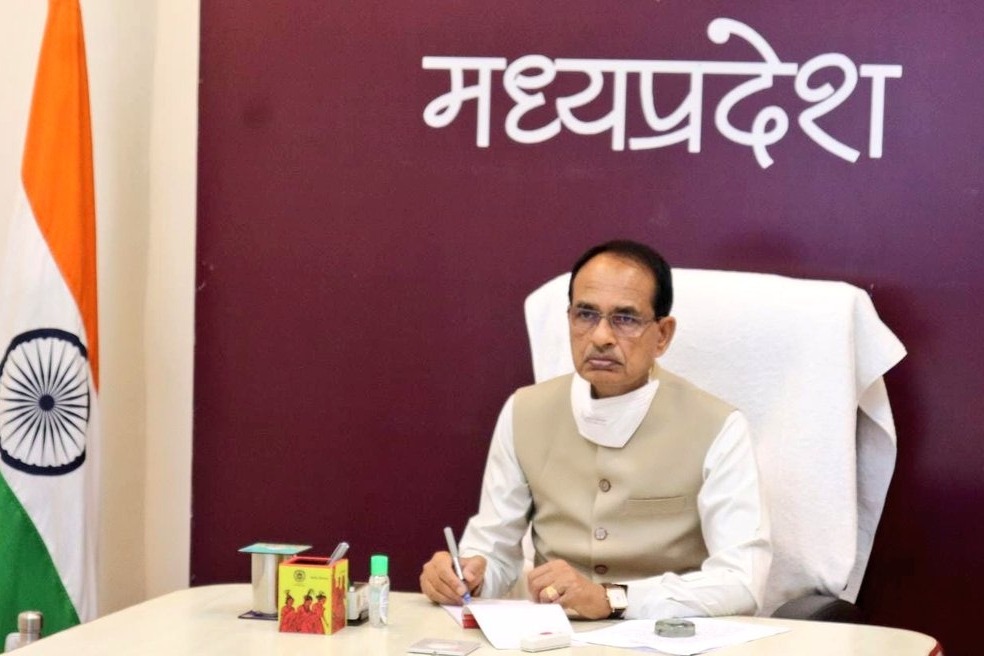 Bhopal, Jan 28 : If all goes as per plan, every village in Madhya Pradesh will have a unique identification and its birthday celebrated every year.

As per the plan, the elected representatives of villages (panch and sarpanch) and the villagers will decide a particular day to celebrate the birthday. The panchayats will decide a particular date, with its unique identification, coinciding it with any ritual, traditional, or historical value of their villages.

The gram-panchayat will hold a meeting with residents of the village and prepare a comprehensive plan for the celebration. All the people who belong to a particular village but are living in other districts, states, or countries will be invited to the event.

A proposal for this unique programme has been made by Chief Minister Shivraj Singh Chouhan on Friday. Chouhan has made an appeal to all village panchayats in the state to start the process. And, if the announcement is brought into reality, probably it would be a first-its-kind of initiative in the country.

While making an announcement, Chouhan also talked about the purpose behind this unique proposal. It would not only give villages their unique identification but people living far from villages will be able to reconnect with their birthplaces, he said.

"People living far from their villages, who have expertise in different sectors will gather under one roof and contribute in setting the path of development of their village. I am sure each person, he/she may be at any position will be ready to contribute to his/her village. Also, they can remain connected with their birthplaces," Chouhan added.

How the gram-panchayat can fix a particular date for the village's birthday celebration, Chouhan gave an example of his own village- Jait, which is in Sehore district.

"I, along with the people, have decided to celebrate the birthday of my village on Naramada Jayanti as Jait village is located on the bank of the river Narmada," he added.
---
More News
Kamal Haasan to be cast as a villain in Jr NTR-Prashanth Neel's movie?
7 minutes ago
KCR will meet same fate in Telangana like Chandrababu in AP: GVL
22 minutes ago
Andhra kept Covid mortality rate at lowest despite handicaps: Jagan
1 hour ago
TRS leaders slam TPCC chief Revanth's comments on castes
1 hour ago
Modi participates in event to launch Indo-Pacific Economic Framework for Prosperity
1 hour ago
Kriti Sanon turns entrepreneur as she completes eight years in Bollywood
2 hours ago
IPL 2022: Debutants Titans face off against Rajasthan Royals in direct ticket to final
2 hours ago
Rolls-Royce India President Kishore Jayaraman receives honorary British award
2 hours ago
Now get PAN card, driving licence via MyGov Helpdesk on WhatsApp
2 hours ago
Harish Rao makes surprise visit to Kondapur Area Hospital, suspends doctor
2 hours ago
Modi meets industry leaders in Japan, invites them to invest in India
3 hours ago
Naga Chaitanya discovers the best way to commemorate 'Manam' journey
3 hours ago
Chandrababu demands Jagan govt to slash taxes on fuel
3 hours ago
K'taka Cong MLA eats food removed from Dalit seer's mouth, video goes viral
3 hours ago
Class 10 exams begin in Telangana after 2-yr Covid gap
4 hours ago
Andhra joins WEF's global network of advanced manufacturing hubs
5 hours ago
Adivi Sesh's pan-India film 'Major' getting ready for nationwide previews
5 hours ago
Infosys reappoints Salil Parekh as CEO and MD
5 hours ago
I'm not running your Twitter account, Musk tells Pune techie
5 hours ago
NBK108: Anil Ravipudi reveals Sreeleela will play Balakrishna's daughter
5 hours ago