New district formation a drama to divert people's attention, alleges TDP chief
28-01-2022 Fri 18:11 IST | Ap7am Desk |
Local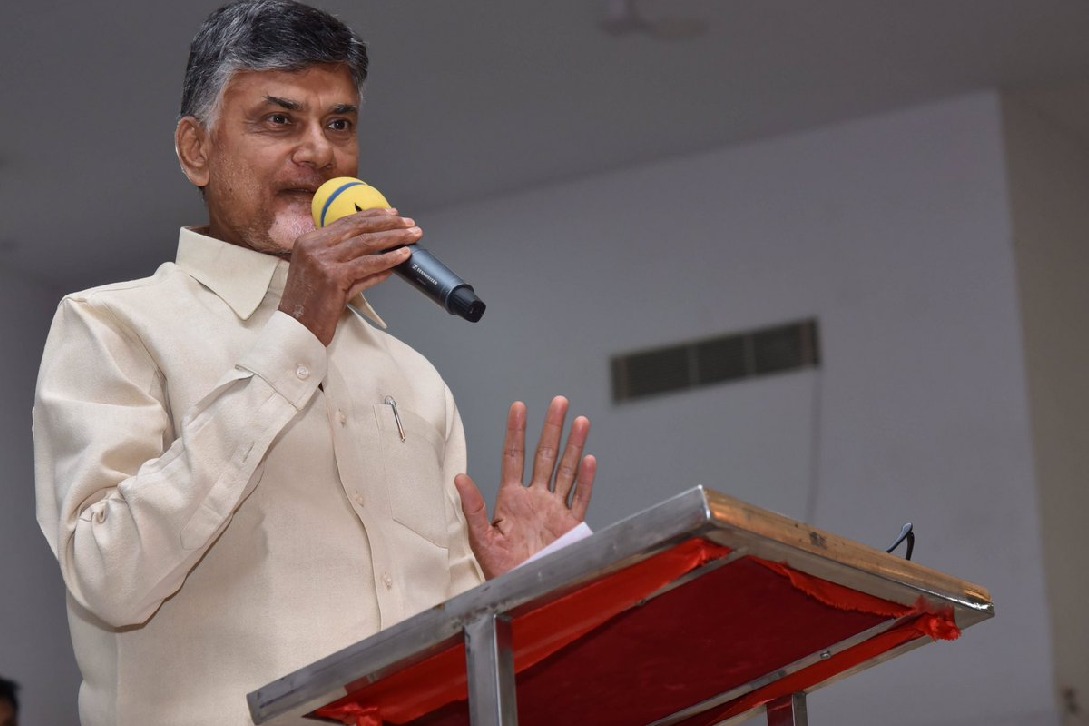 Commenting on the latest political scenario in Andhra Pradesh, TDP president N Chandrababu Naidu took a dig at Chief Minister YS Jaganmohan Reddy for making Andhra Pradesh a debt-ridden state with his lopsided policies.

He was meeting TDP MPs on Friday ahead of the forthcoming budget session of Parliament. Speaking on the occasion, he lambasted the YSCP government. He sought the intervention of the Centre in the state government affairs as it was taking the state into oblivion with its wrong policies.

Chandrababu questioned what the 28 YSRCP MPs had brought to the state?. And for whom had Jagan paid a visit to Delhi? He commented that the drama of the new districts had begun to divert the attention of people from the problems.
---
More News
Modi participates in event to launch Indo-Pacific Economic Framework for Prosperity
23 minutes ago
Kriti Sanon turns entrepreneur as she completes eight years in Bollywood
26 minutes ago
IPL 2022: Debutants Titans face off against Rajasthan Royals in direct ticket to final
29 minutes ago
Rolls-Royce India President Kishore Jayaraman receives honorary British award
32 minutes ago
Now get PAN card, driving licence via MyGov Helpdesk on WhatsApp
34 minutes ago
Harish Rao makes surprise visit to Kondapur Area Hospital, suspends doctor
39 minutes ago
Modi meets industry leaders in Japan, invites them to invest in India
1 hour ago
Naga Chaitanya discovers the best way to commemorate 'Manam' journey
1 hour ago
Chandrababu demands Jagan govt to slash taxes on fuel
2 hours ago
K'taka Cong MLA eats food removed from Dalit seer's mouth, video goes viral
2 hours ago
Class 10 exams begin in Telangana after 2-yr Covid gap
2 hours ago
Andhra joins WEF's global network of advanced manufacturing hubs
3 hours ago
Adivi Sesh's pan-India film 'Major' getting ready for nationwide previews
3 hours ago
Infosys reappoints Salil Parekh as CEO and MD
4 hours ago
I'm not running your Twitter account, Musk tells Pune techie
4 hours ago
NBK108: Anil Ravipudi reveals Sreeleela will play Balakrishna's daughter
4 hours ago
First schedule of Samantha-Vijay Deverakonda starrer 'Kushi' wraps up
4 hours ago
Global Covid caseload tops 525.5 mn
5 hours ago
Saudi Arabia bans international flights to 16 countries, including India
5 hours ago
K'taka couple's suicide: Families say they would have got them married
5 hours ago