'Time to look ahead, journey starts now': Tata Group Chairman tells AI staff
27-01-2022 Thu 22:07 IST | IANS |
Business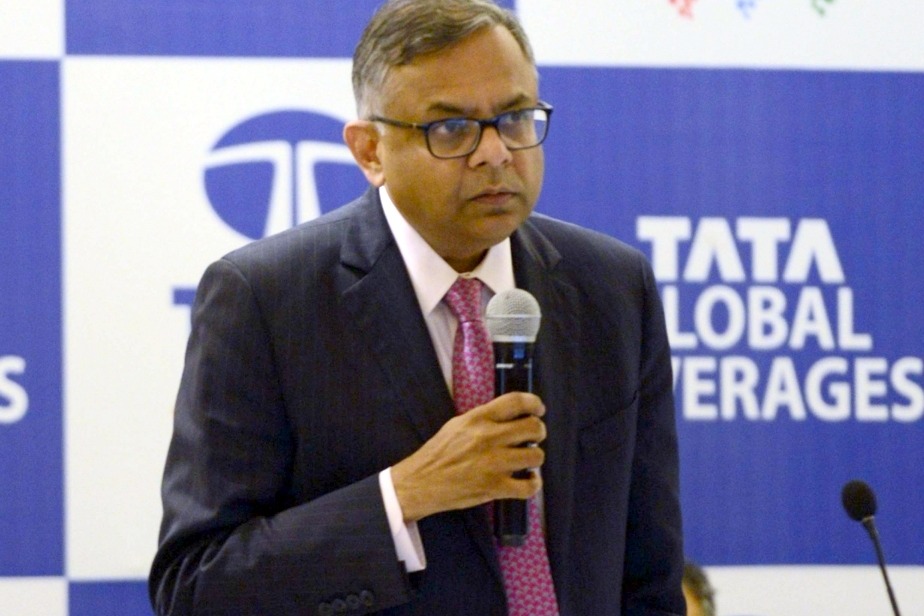 New Delhi, Jan 27: Tata Group Chairman, N. Chandrasekaran, on Thursday called upon Air India employees to work together to build 'the airline our country needs'.

In a communication to the employees, Chandrasekaran said: "Now is the time to look ahead."

The communication to Air India employees came on a day when Tata Group subsidiary, Talace Private Limited, formally took over the managerial control of the airline.

"I, like many others, have enjoyed reflecting on stories from the airline's brilliant past. My first flight was with Air India in December 1986, and I will never forget how special it felt to be onboard, or the exhilaration as we soared into the sky," the letter read.

"Today is the beginning of a new chapter. The entire nation's eyes are on us, waiting to see what we will achieve together. To build the airline our country needs, we need to look to the future," it added.

Notably, the purpose of the letter was to welcome the employees into the Tata Group "family".

"Our group has its own storied past. I have learned that to preserve what is best about the past, requires constant change. It is by evolving, adapting and embracing the future that we best honour a glorious history," Chandrasekaran said in the letter.

It added that the "golden age" of Air India lies ahead and the "journey towards it starts now".

The Centre on Thursday handed over the management control of Air India to Tata Group subsidiary Talace.

With this, Air India's strategic disinvestment was complete after the Centre received a consideration of Rs 2,700 crore from the 'Strategic Partner' -- Talace -- which is a wholly owned subsidiary of Tata Sons.

Besides the upfront payment, Talace will retain a debt of Rs 15,300 crore.

The transaction covered three entities - Air India, Air India Express and AI SATS.

Post the formal take over, a new board was constituted which included Tata Group's executives.



---
More News
Nice to be back in Tamil Nadu, the land of Thiruvalluvar and Bharathi: Modi
53 minutes ago
Centre is focused on infrastructure development: Modi
55 minutes ago
'Dravidian Model': TN is state of inclusive growth, says Stalin
1 hour ago
PM Modi lays foundation stone for 11 projects worth Rs 31,500 cr in Chennai
1 hour ago
India women's cricket team to tour Sri Lanka in June for white-ball series
3 hours ago
PM Modi arrives in Chennai
3 hours ago
TRS banners with 17 questions greet Modi in Hyderabad
3 hours ago
IPL 2022: Security man lifts a fan who sneaks into field; Kohli reaction goes viral
3 hours ago
Kia to launch electric car with amazing features soon, bookings start
4 hours ago
Rajat Patidar postponed his marriage to take part in IPL 2022 after surprise RCB call-up
4 hours ago
CM Jagan accepted Chandrababu's proposal of renaming Konaseema district: GVL
4 hours ago
Reform, perform, transform define today's governance: PM Modi
4 hours ago
Vijay Devarakonda, Rashmika sizzle with style at Karan Johar's birthday bash
4 hours ago
Germany approves Bharat Biotech's Covaxin
4 hours ago
KCR, Deve Gowda discuss 'topics of national importance'
4 hours ago
Nation will hear sensational news within 2 to 3 months, says KCR
5 hours ago
Janhvi Kapoor to mark her debut in South with Jr NTR-Koratala film?
5 hours ago
CID case: AP High Court gives relief to former TDP minister Narayana
5 hours ago
Aamir Khan preps for hosting 'Laal Singh Chaddha' trailer event at IPL final
6 hours ago
Kamal Haasan to promote 'Vikram' in Hyderabad
6 hours ago