Covid situation does not warrant night curfew, Telangana HC told
25-01-2022 Tue 22:37 IST | IANS |
Local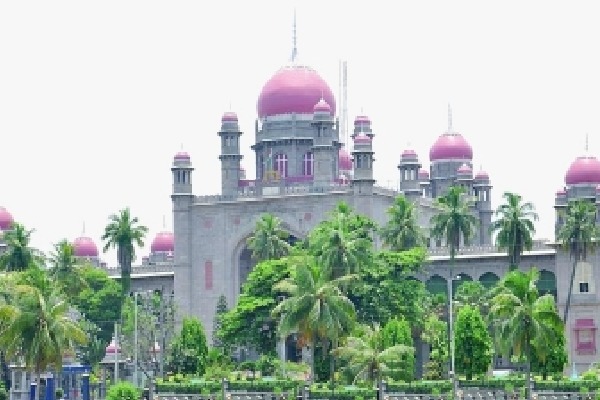 Hyderabad, Jan 25: The Covid-19 situation in Telangana does not warrant imposition of night curfew in the state, the state government informed the High Court on Tuesday.

Director of Public Health Dr G. Srinivasa Rao said the Covid spread in the state is not to the level that requires restrictions like night curfew.

In a report submitted to the High Court, he said the Covid positivity rate in the state is only 3.16 per cent while as per the guidelines issued by the Centre, night curfew should be imposed when the positivity rate exceeds 10 per cent.

The court was hearing petitions relating to Covid situation in the state.

Srinivasa Rao also informed the court that positivity rate has not exceeded 10 per cent in any of the 33 districts. The highest positivity rate is in Medak district at 6.45 per cent while in Greater Hyderabad, which has been recording bulk of the daily cases, positivity rate stands at 4.26 per cent.

The court was informed that orders prohibiting public gatherings are in force in the state till January 31. It was also told that for last one week, the state health authorities have been conducting more than a lakh tests every day.

Srinivasa Rao said fever survey was on across the state and in the first three days, 1.78 lakh home isolation kits were distributed among people with Covid symptoms.

He also informed the court that 59 per cent of the beneficiaries in 15-18 age group have been vaccinated. So far, 2.16 lakh beneficiaries have taken the precaution dose.

However, counsel of the petitioners submitted to the court that identification of 1.70 lakh people with Covid symptoms during fever survey indicate the severity of Covid situation in the state.

The court noted that Covid-19 safety precautions like wearing of masks and maintaining social distance were not being followed. It directed Greater Hyderabad Municipal Corporation (GHMC) and police to strictly implement Covid rules.

It also asked the Director of Public Health to be present during the next hearing on January 28.

Meanwhile, the daily Covid count in the state mounted to 4,559 on Tuesday. Authorities conducted 1,13,670 tests during the 24-hour period ending 5.30 p.m. on Tuesday.

GHMC reported highest number of cases at 1,450 followed by Medchal Malkajgiri (432), Rangareddy (322), Hanamkonda (201), Khammam (145), Nalgonda (138), and Karimnagar (112).

The state also reported two deaths during the period. The active cases rose to 36,269.


---
More News
These elephants are smarter than humans!
29 minutes ago
Twitter's new policy to hide tweets with false information during crisis
31 minutes ago
India to introduce indigenous TB infection skin test 'c-TB'
2 hours ago
IPL 2022: Kohli blitz takes Bangalore to fourth place with 8-wicket win over Gujarat
3 hours ago
KCR to embark on nation-wide tour from Friday
3 hours ago
ICMR launches app for inflammatory bowel disease
10 hours ago
Telangana CM congratulates Nikhat Zareen
10 hours ago
'Tarbooz politics' in Pak: Politician distributes watermelons with his name carved on them
10 hours ago
RCB fans create Guinness World Record for Most Cricket Runs between the wickets in an hour
10 hours ago
Aishwarya Rai Bachchan dazzles in D&G
10 hours ago
PM Modi to visit Tokyo to attend Quad Summit
10 hours ago
Women's World Boxing: Nikhat strikes gold, becomes 5th Indian woman to bag yellow metal at Worlds
10 hours ago
'F3' producer Dil Raju to go with low ticket prices for his film
12 hours ago
'SVP' director's defence of controversial scene faces backlash
13 hours ago
'Hand can also be weapon': SC on 1-year rigorous imprisonment for Navjot Singh Sidhu
13 hours ago
Sequel to Nandamuri Balakrisha-Boypati Sreenu 'Akhanda' is on the cards
14 hours ago
Natural Star Nani likely to team up with Super Star Mahesh Babu in Trivikam's movie
14 hours ago
Bindhu Madhavi, Akhil Sarthak in the race to bag Big Boss OTT trophy
15 hours ago
Andhra Pradesh CM flags off 175 veterinary ambulances
15 hours ago
BCs in TDP only for photo-op: Beeda Mastan Rao
15 hours ago