Tamil Nadu govt to amend Hindu Religious and Charitable Endowments Act
21-01-2022 Fri 13:44 IST | IANS |
National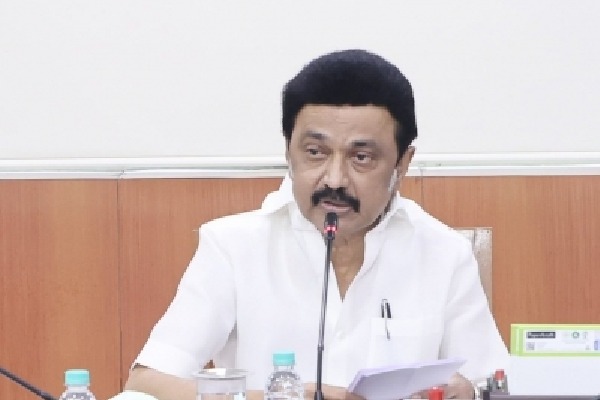 Chennai: The Tamil Nadu government will be amending the Hindu Religious and Charitable Endowments (HR&CE) Act. An advisory committee meeting of the HR&CE department held under the chairmanship of Chief Minister M.K. Stalin has decided to amend the present HR&CE Act.

The meeting was held on Thursday. It is to be noted that the HR&CE department is presently functioning according to the HR&CE Act of 1959.

The advisory committee meeting of the HR&CE department will be publishing Sthalapuranas, rare books, and will digitalise rare books and sell them to devotees. The department will also organise religious discourses, spiritual classes, etc., and known Tamil author and scholar Suki Sivam will be given charge while Kundragudi Ponnambala Adigalar will be responsible for the publication of the department.

The department will also publish the Agamas based on which historical temples are built and the publication will be both in English and Tamil. The HR&CE department will be organising spiritual discourses and religious discussions to inculcate the value of spirituality and dharma among the youths, the department advisory meeting said.

The HR&CE department will also fully computerise the services available to the devotees in temples. Non-hereditary trustees will be appointed for temples under HR&CE that have an annual turnover of more than Rs ten lakh.

The department will also increase its bid to prevent encroachments and also fight legally to evict the encroachers.
---
More News
India at Cannes: Team 'T' unveils poster, trailer highlighting issues of transgender community
3 minutes ago
Amit Shah visits Prime Ministers' museum
8 minutes ago
10-yr-old from Mumbai becomes youngest girl to climb Mount Everest base camp
9 minutes ago
Naga Chaitanya's 'Thank You' teaser on May 25
13 minutes ago
Kamal Haasan to be cast as a villain in Jr NTR-Prashanth Neel's movie?
31 minutes ago
KCR will meet same fate in Telangana like Chandrababu in AP: GVL
46 minutes ago
Andhra kept Covid mortality rate at lowest despite handicaps: Jagan
1 hour ago
TRS leaders slam TPCC chief Revanth's comments on castes
1 hour ago
Modi participates in event to launch Indo-Pacific Economic Framework for Prosperity
2 hours ago
Kriti Sanon turns entrepreneur as she completes eight years in Bollywood
2 hours ago
IPL 2022: Debutants Titans face off against Rajasthan Royals in direct ticket to final
2 hours ago
Rolls-Royce India President Kishore Jayaraman receives honorary British award
2 hours ago
Now get PAN card, driving licence via MyGov Helpdesk on WhatsApp
2 hours ago
Harish Rao makes surprise visit to Kondapur Area Hospital, suspends doctor
2 hours ago
Modi meets industry leaders in Japan, invites them to invest in India
3 hours ago
Naga Chaitanya discovers the best way to commemorate 'Manam' journey
3 hours ago
Chandrababu demands Jagan govt to slash taxes on fuel
4 hours ago
K'taka Cong MLA eats food removed from Dalit seer's mouth, video goes viral
4 hours ago
Class 10 exams begin in Telangana after 2-yr Covid gap
4 hours ago
Andhra joins WEF's global network of advanced manufacturing hubs
5 hours ago