Circle officer booked on rape charge in Patna
18-01-2022 Tue 06:47 IST | IANS |
National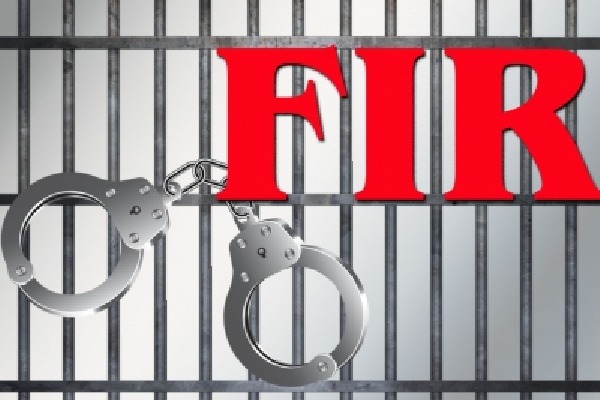 Patna, Jan 17: A circle officer in Patna has been booked on charges of raping a woman for the last four years, an official said here on Monday. The woman alleged that she came in contact with Raghuveer Prasad four years ago when he was posted in Bettiah.

"Prasad initially established himself as a father figure and came close to me. Then he established physical relationship with me. He also made videos of the sexual acts and was blackmailing me," the victim said.

"He also promised marriage and verbally gave me the status of wife," she said.

"On Saturday, he called me to Bakhtiyarpur in Patna where he is currently posted. Prasad then took me shopping in a mall where he snatched my mobile phone, wallet and other valuables. He also beat me," she alleged.

Meanwhile, Prasad alleged that she set his official vehicle on fire outside the mall. The victim, however, denied the charges.

As the government vehicle was burnt, Chandrashekher Singh, the District Magistrate of Patna, directed the officials for a thorough probe into the matter.

The SHO of Bhaktiyarpur said: "An FIR has been registered against Raghuveer Prasad. We have also registered a cross FIR against a woman on the charge of setting a government vehicle on fire. The complaint was lodged by Prasad. Further investigation is on."
---
More News
DGCA warns airlines against offering unserviceable seats
3 hours ago
Aishwarya Rai's modelling bill from '92 surfaces; she was paid Rs 1,500!
3 hours ago
BFI, SAI felicitate World Championships medallists Nikhat, Parveen and Manisha
3 hours ago
Violence in Andhra town over renaming district after Ambedkar
4 hours ago
Hyderabad youth jailed for 15 days for sending obscene photos
4 hours ago
India-Japan agree to enhance bilateral security & defence cooperation
4 hours ago
Public confidence must for using facial recognition with AI: KTR
4 hours ago
Will fight attempts of Centre to target my father through me: Karti Chidambaram
4 hours ago
KCR to avoid meeting PM Modi again
6 hours ago
TDP, Jana Sena behind violence in Amalapuram over district renaming row: Minister Viswarup
7 hours ago
Modi meets chairperson of Japan-India Association in Tokyo
8 hours ago
Proposed GPS to govt staff after assessing state's financial position: Sajjala
8 hours ago
Drones prohibited around ISB Hyderabad for PM's visit
9 hours ago
PM to visit Hyderabad, Chennai on May 26 for various programmes
9 hours ago
AI to make roads in India safer to drive
9 hours ago
KTR meets Andhra CM Jagan, Aaditya Thackeray
9 hours ago
Gudur: Gang war between B. Tech & polytechnic students of Audisankara Engg College
9 hours ago
Why YSRCP, TDP, Jana Sena scared of BJP, asks Vundavalli
10 hours ago
TPCC chief Revanth is blackmailer, alleges Minister Malla Reddy
11 hours ago
I look forward to further strengthening Olympic Movement in India: Nita Ambani on launch of OVEP in Odisha
11 hours ago