Man throws wife off 8th floor in Lucknow
04-01-2022 Tue 11:21 IST | IANS |
National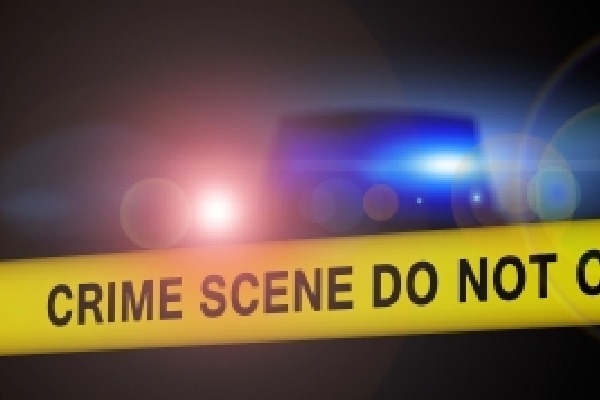 Lucknow, Jan 4: A man threw his wife from the balcony of the eighth floor of the building in Gosaiganj, following a marital dispute, police said. The victim Neetu, 32, died on the spot.

According to reports, Neetu had married Sanjeev Kumar, 36, in 2011 and they have two children, a daughter, 7, and a son,5.

Police said the couple used to have regular fights. They had a tiff on Monday after which Sanjeev threw Neetu from the balcony of their rented flat on the eighth floor.

Sanjeev works as a financier in a private firm, while Neetu was a housewife.

Raj Kiran, brother of deceased Neetu, complained that his brother-in-law, Sanjeev, was having an extra-marital affair for the past three years. Raj Kiran said his sister always objected to his relationship, but Sanjeev used to claim that the woman is his sister and that is why she visits their house several times.

"Sanjeev then told Neetu that he was in Delhi but he was living with the other woman in her house for two months, and my sister came to know about this," said Raj Kiran.

He told the police that Sanjeev and Neetu had a fight following which Neetu was thrown off the balcony in front of the two children.

Station house officer (SHO) Gosaiganj Shailendra Giri said, "We received a complaint from the victim's brother and arrested Sanjeev. We have booked him on the charges of murder and cruelty to woman. The accused has been sent to jail."
---
More News
DGCA warns airlines against offering unserviceable seats
4 hours ago
Aishwarya Rai's modelling bill from '92 surfaces; she was paid Rs 1,500!
4 hours ago
BFI, SAI felicitate World Championships medallists Nikhat, Parveen and Manisha
4 hours ago
Violence in Andhra town over renaming district after Ambedkar
6 hours ago
Hyderabad youth jailed for 15 days for sending obscene photos
6 hours ago
India-Japan agree to enhance bilateral security & defence cooperation
6 hours ago
Public confidence must for using facial recognition with AI: KTR
6 hours ago
Will fight attempts of Centre to target my father through me: Karti Chidambaram
6 hours ago
KCR to avoid meeting PM Modi again
8 hours ago
TDP, Jana Sena behind violence in Amalapuram over district renaming row: Minister Viswarup
9 hours ago
Modi meets chairperson of Japan-India Association in Tokyo
10 hours ago
Proposed GPS to govt staff after assessing state's financial position: Sajjala
10 hours ago
Drones prohibited around ISB Hyderabad for PM's visit
10 hours ago
PM to visit Hyderabad, Chennai on May 26 for various programmes
10 hours ago
AI to make roads in India safer to drive
10 hours ago
KTR meets Andhra CM Jagan, Aaditya Thackeray
11 hours ago
Gudur: Gang war between B. Tech & polytechnic students of Audisankara Engg College
11 hours ago
Why YSRCP, TDP, Jana Sena scared of BJP, asks Vundavalli
11 hours ago
TPCC chief Revanth is blackmailer, alleges Minister Malla Reddy
12 hours ago
I look forward to further strengthening Olympic Movement in India: Nita Ambani on launch of OVEP in Odisha
13 hours ago