SC asks Centre to decide on extradition of IS woman member, daughter from Afghanistan
03-01-2022 Mon 17:55 IST | IANS |
National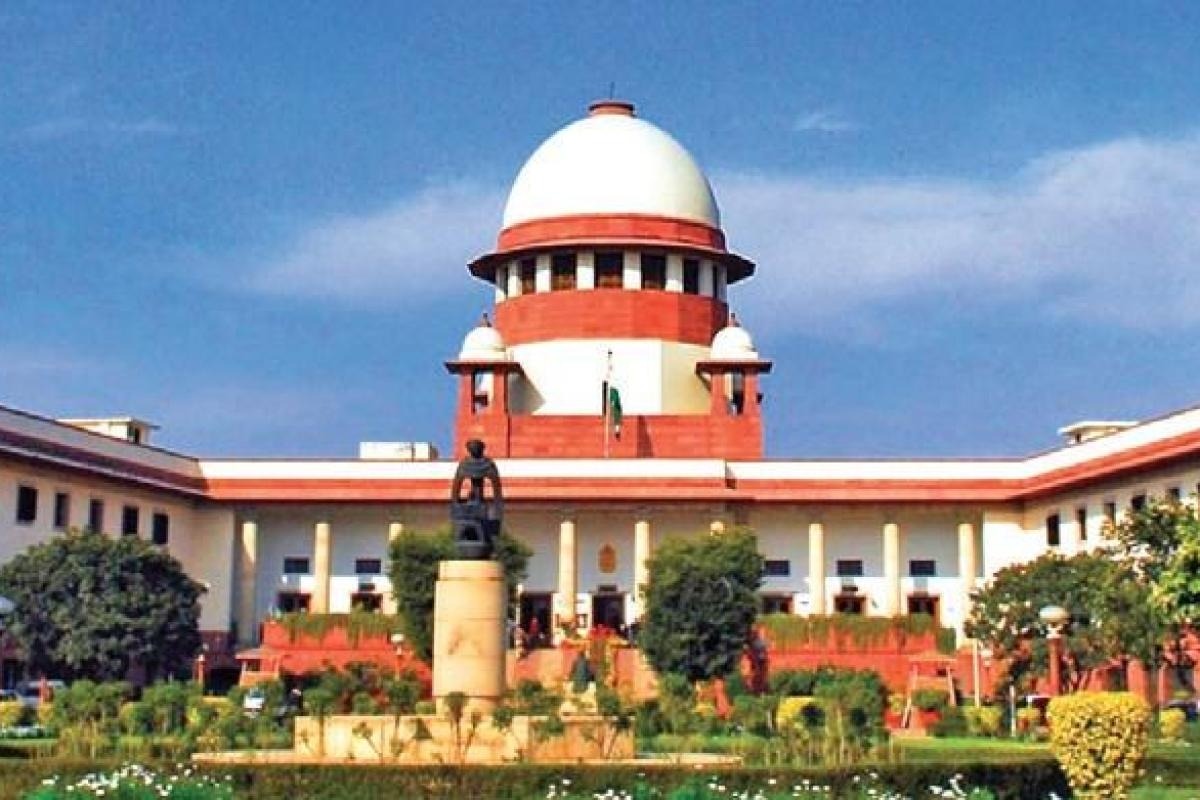 New Delhi, Jan 3: The Supreme Court on Monday asked the Centre to consider the request of a man from Kerala seeking extradition of his daughter, who left India in 2016 to join terrorist organisation IS, and her daughter from Afghanistan.

A bench of Justices L. Nageswara Rao and B. R. Gavai, disposing of the petition, directed the Centre to take a decision on the extradition request within a period of eight weeks

The top court direction came on a petition filed by Kerala-based V.J. Sebastian seeking the extradition of his daughter Sonia Sebastian (name changed to Aysha after converting to Islam) and her minor daughter, who were reportedly jailed before the Taliban takeover of Afghanistan.

The top court also granted liberty to the petitioner to move the high court concerned, if he is aggrieved with the Centre's decision.

Advocate Renjith Marar, representing the petitioner, submitted before the top court that his client's plea was filed in July 2021, before Taliban took over Afghanistan. He added that though the prisons were demolished after the Taliban took control, however it cannot be said that his client's daughter and granddaughter are not in detention, as there are reports of prisoners being detained at border areas.

Marar, however, noted that there is some difficulty in connection with repatriation, as the extradition agreement was with the erstwhile government.

Citing newspaper reports, the bench noted that the relations between the governments seems to be good. "But you have to first persuade the Indian government," it told the petitioner's counsel.

The top court said it can ask the government to consider petitioner's request, as in extradition matters, the court cannot pass order. "All these are matters for the government to decidea..", it observed.

Marar sought liberty to move the top court again, if the petitioner is aggrieved by the Centre's decision. However, the bench said if the petitioner is aggrieved with Centre's decision, then he can move the high court.


---
More News
DGCA warns airlines against offering unserviceable seats
3 hours ago
Aishwarya Rai's modelling bill from '92 surfaces; she was paid Rs 1,500!
3 hours ago
BFI, SAI felicitate World Championships medallists Nikhat, Parveen and Manisha
3 hours ago
Violence in Andhra town over renaming district after Ambedkar
4 hours ago
Hyderabad youth jailed for 15 days for sending obscene photos
4 hours ago
India-Japan agree to enhance bilateral security & defence cooperation
4 hours ago
Public confidence must for using facial recognition with AI: KTR
4 hours ago
Will fight attempts of Centre to target my father through me: Karti Chidambaram
4 hours ago
KCR to avoid meeting PM Modi again
6 hours ago
TDP, Jana Sena behind violence in Amalapuram over district renaming row: Minister Viswarup
7 hours ago
Modi meets chairperson of Japan-India Association in Tokyo
8 hours ago
Proposed GPS to govt staff after assessing state's financial position: Sajjala
8 hours ago
Drones prohibited around ISB Hyderabad for PM's visit
9 hours ago
PM to visit Hyderabad, Chennai on May 26 for various programmes
9 hours ago
AI to make roads in India safer to drive
9 hours ago
KTR meets Andhra CM Jagan, Aaditya Thackeray
9 hours ago
Gudur: Gang war between B. Tech & polytechnic students of Audisankara Engg College
9 hours ago
Why YSRCP, TDP, Jana Sena scared of BJP, asks Vundavalli
10 hours ago
TPCC chief Revanth is blackmailer, alleges Minister Malla Reddy
11 hours ago
I look forward to further strengthening Olympic Movement in India: Nita Ambani on launch of OVEP in Odisha
11 hours ago