Disney Plus adds support for Apple's new SharePlay feature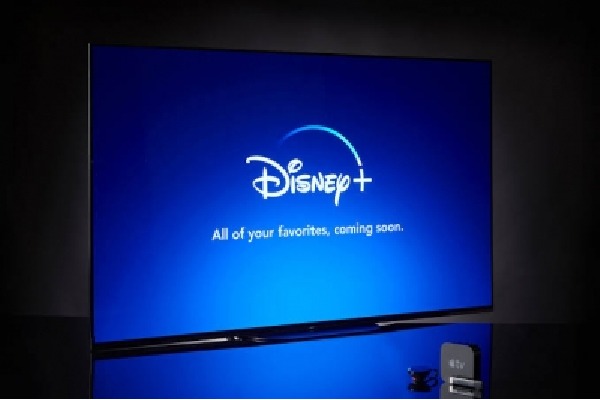 Disney has updated its subscription video on demand (SVOD) mobile app Disney Plus streaming with support for Apple's SharePlay feature. With support for SharePlay, Disney Plus subscribers with an iPhone, iPad or Apple TV can watch content together with up to 32 other people.

A user can start a one-on-one or group FaceTime video call, then open the Disney Plus app and hit the play button on a film or TV show episode you'd like to begin watching with everyone else on the call

"We are very excited to launch SharePlay on Disney Plus for Apple users in time for the holidays and ahead of several highly-anticipated premieres," Jerrell Jimerson, EVP of Product and Design, Disney Streaming said in a statement.

SharePlay sessions offer shared playback controls like play, pause, fast forward, and rewind.

Disney says the feature will be compatible globally across the entire Disney Plus catalog from Disney, Pixar, Marvel, Star Wars and National Geographic.

"With thousands of movies and shows and a growing content catalog of new titles and originals, SharePlay provides another opportunity for personal friends and family around the world to come together and create new memories with their favorite stories on Disney Plus," Jimerson added.

Other apps that support SharePlay include Apple TV , Apple Music, TikTok, Twitch, Paramount , SHOWTIME, the NBA app, and more.
---
More News
DGCA warns airlines against offering unserviceable seats
3 hours ago
Aishwarya Rai's modelling bill from '92 surfaces; she was paid Rs 1,500!
3 hours ago
BFI, SAI felicitate World Championships medallists Nikhat, Parveen and Manisha
4 hours ago
Violence in Andhra town over renaming district after Ambedkar
5 hours ago
Hyderabad youth jailed for 15 days for sending obscene photos
5 hours ago
India-Japan agree to enhance bilateral security & defence cooperation
5 hours ago
Public confidence must for using facial recognition with AI: KTR
5 hours ago
Will fight attempts of Centre to target my father through me: Karti Chidambaram
5 hours ago
KCR to avoid meeting PM Modi again
7 hours ago
TDP, Jana Sena behind violence in Amalapuram over district renaming row: Minister Viswarup
8 hours ago
Modi meets chairperson of Japan-India Association in Tokyo
9 hours ago
Proposed GPS to govt staff after assessing state's financial position: Sajjala
9 hours ago
Drones prohibited around ISB Hyderabad for PM's visit
9 hours ago
PM to visit Hyderabad, Chennai on May 26 for various programmes
9 hours ago
AI to make roads in India safer to drive
10 hours ago
KTR meets Andhra CM Jagan, Aaditya Thackeray
10 hours ago
Gudur: Gang war between B. Tech & polytechnic students of Audisankara Engg College
10 hours ago
Why YSRCP, TDP, Jana Sena scared of BJP, asks Vundavalli
10 hours ago
TPCC chief Revanth is blackmailer, alleges Minister Malla Reddy
11 hours ago
I look forward to further strengthening Olympic Movement in India: Nita Ambani on launch of OVEP in Odisha
12 hours ago