SC designates 7 ex-HC judges, 18 lawyers as senior advocates
11-12-2021 Sat 22:48 IST | IANS |
National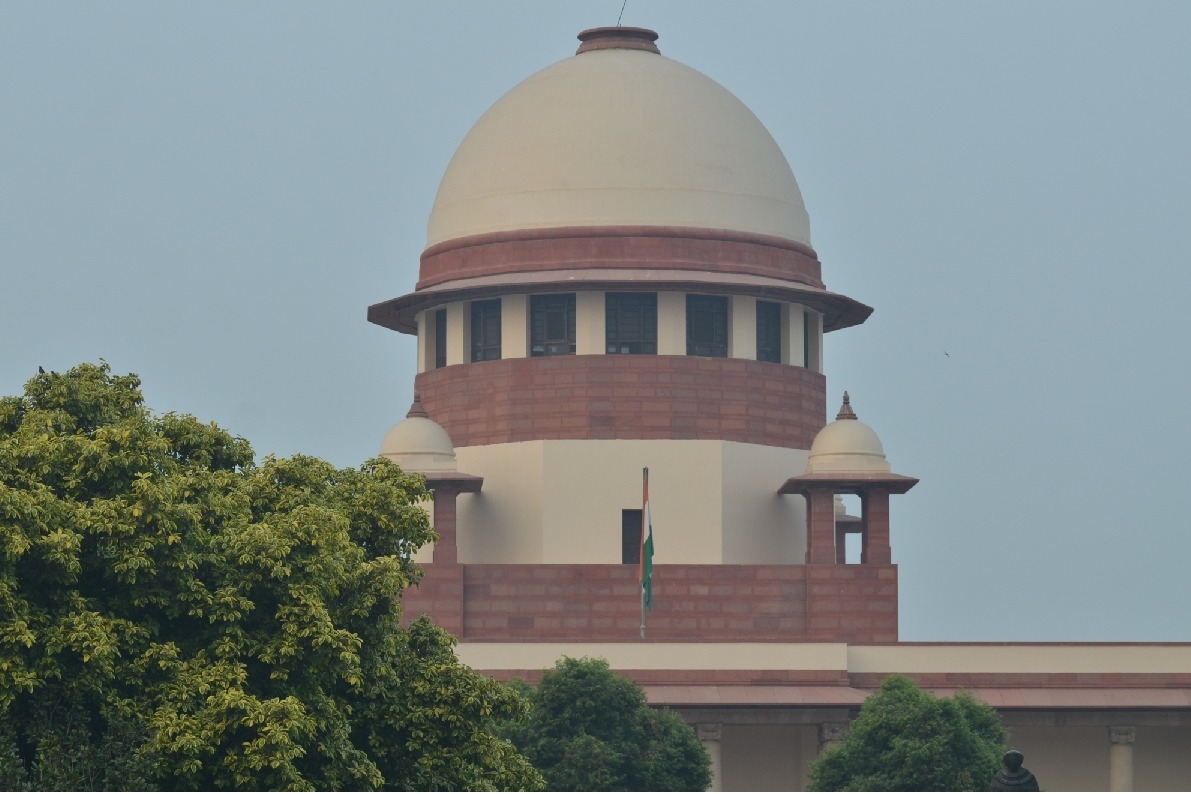 New Delhi, Dec 11: The Supreme Court has designated seven former judges from various high courts and 18 lawyers as senior advocates.

Chief Justice of India NV Ramana and the judges of the Supreme Court in a full court meeting held on December 8, decided to designate 7 former chief justices/judges of high courts, and 18 advocates-on-record as senior advocates with effect from December 8.

In the judge's category, former high court judges are -- Dr JN Bhat, Surendra Kumar, SK Gangele, Vinod Prasad, L Narasimha Reddy, AIS Cheema, and Naushad Ali. Justice Gangele, who retired in July, 2018 faced sexual harassment allegations during his tenure in the Madhya Pradesh High Court by a district court judge.

In the lawyers' category, those designated senior advocates by the full court, are Ravi Prakash Mehrotra, SN Bhat, Dr Krishan Singh Chauhan, Vishwajit Singh, DN Goburdhun, Vijay Punjwani, Pradeep Kumar Dey, ADN Rao, Rachna Srivastava, Anil Kumar Sangal, Rajiv Nanda, Arunabha Chowdhury, Ravindra Kumar, Vijay Kumar, Manoj Goel, Yadavilli Prabhakar Rao, G Umapathy, and P Niroop.

The full court took the decision to grant senior advocate under Section 16 of the Advocates Act, 196. In 2018, fresh guidelines were framed for conferring the designation after the apex court's judgement in Indira Jaising's case on October 12, 2017.

According to the fresh norms, a permanent committee is set up with a secretariat headed by Chief Justice, or chief justice in case of high courts, two senior most judges with Attorney General/Advocate General. This committee would nominate a bar member, to scrutinise the candidates, conduct interviews and award points. After the completion of this process, the matter is referred to the full court.

The decision on the designation of lawyers as senior advocates, prior to 2017 judgment, was taken by adopting a secret voting among the judges and by the rule of majority.
---
More News
DGCA warns airlines against offering unserviceable seats
3 hours ago
Aishwarya Rai's modelling bill from '92 surfaces; she was paid Rs 1,500!
3 hours ago
BFI, SAI felicitate World Championships medallists Nikhat, Parveen and Manisha
4 hours ago
Violence in Andhra town over renaming district after Ambedkar
5 hours ago
Hyderabad youth jailed for 15 days for sending obscene photos
5 hours ago
India-Japan agree to enhance bilateral security & defence cooperation
5 hours ago
Public confidence must for using facial recognition with AI: KTR
5 hours ago
Will fight attempts of Centre to target my father through me: Karti Chidambaram
5 hours ago
KCR to avoid meeting PM Modi again
7 hours ago
TDP, Jana Sena behind violence in Amalapuram over district renaming row: Minister Viswarup
8 hours ago
Modi meets chairperson of Japan-India Association in Tokyo
9 hours ago
Proposed GPS to govt staff after assessing state's financial position: Sajjala
9 hours ago
Drones prohibited around ISB Hyderabad for PM's visit
9 hours ago
PM to visit Hyderabad, Chennai on May 26 for various programmes
9 hours ago
AI to make roads in India safer to drive
9 hours ago
KTR meets Andhra CM Jagan, Aaditya Thackeray
10 hours ago
Gudur: Gang war between B. Tech & polytechnic students of Audisankara Engg College
10 hours ago
Why YSRCP, TDP, Jana Sena scared of BJP, asks Vundavalli
10 hours ago
TPCC chief Revanth is blackmailer, alleges Minister Malla Reddy
11 hours ago
I look forward to further strengthening Olympic Movement in India: Nita Ambani on launch of OVEP in Odisha
12 hours ago