Strategies still unclear on 'Bigg Boss Telugu 5' as Jessie falls ill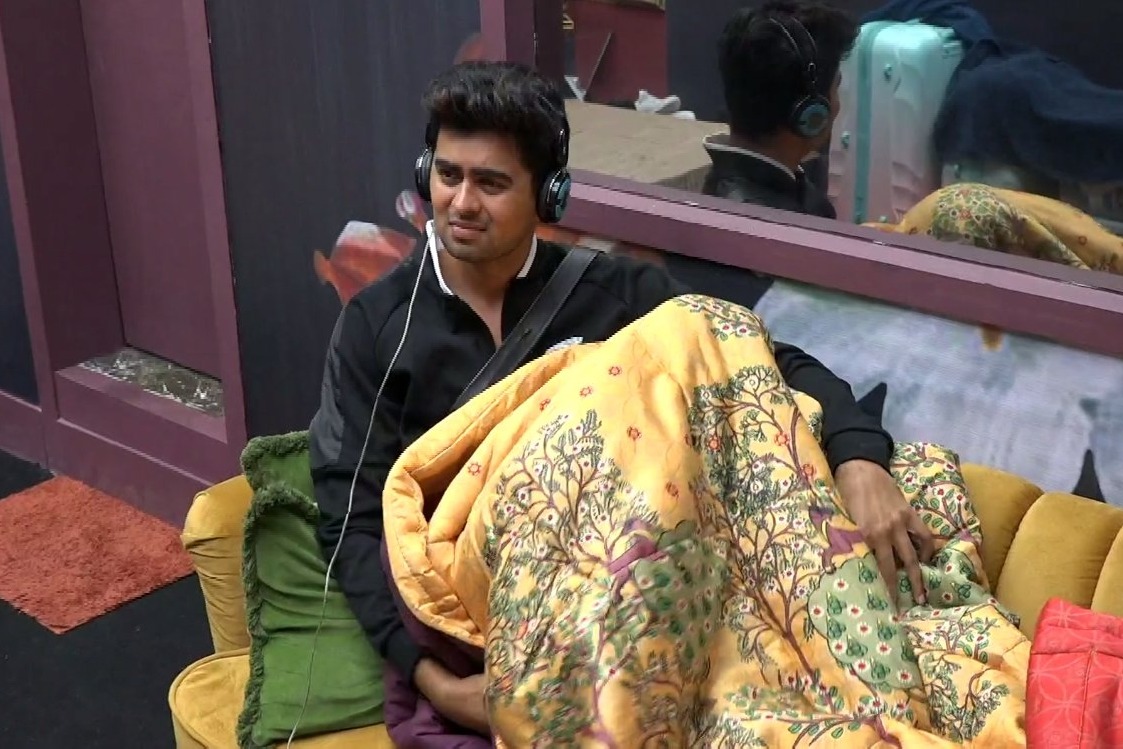 Hyderabad, Nov 10: It seems like the makers of 'Bigg Boss Telugu 5' are having a hard time, planning tasks and strategies as the show proceeds. The week started with one-sided nominations, which landed five contestants - Ravi, Kajal, Sunny, Siri, and Maanas in the danger zone. Considering Jessie's ill health, which was barring him from playing the tasks, he was seen resting during most of the tasks. Jessie's health has become worse, and the makers decided to get him out of the 'Bigg Boss' house, in Tuesday's episode.

As Jessie left the house abruptly, the housemates and the viewers were shocked. Also, the housemates are not sure if Jessie would return, or would leave the show. As of now, Jessie, who was examined for his vertigo, is kept in a secret room for further medical investigation. The makers are currently showing him a few scenes from the 'Bigg Boss House', to keep him entertained.

Though Jessie is not a top player, he is one of the strongest contestants of the season, who gives his best in the tasks. So, the makers seem to be ambiguous about Jessie's game, as they have not yet decided to send him out of the house or permit him to play the game. This ambiguity by the makers has irked the viewers. "Why can't the makers take a call and send Jessie out of this show when he is sick?", one of the viewers complained, while another comment reads, "These people are encashing someone's bad health also, for their TRPs". Well, Jessie seems to be recovering. Also, his friends inside the 'Bigg Boss Telugu 5' house hope that he will return to play his game.
---
More News
DGCA warns airlines against offering unserviceable seats
4 hours ago
Aishwarya Rai's modelling bill from '92 surfaces; she was paid Rs 1,500!
4 hours ago
BFI, SAI felicitate World Championships medallists Nikhat, Parveen and Manisha
4 hours ago
Violence in Andhra town over renaming district after Ambedkar
6 hours ago
Hyderabad youth jailed for 15 days for sending obscene photos
6 hours ago
India-Japan agree to enhance bilateral security & defence cooperation
6 hours ago
Public confidence must for using facial recognition with AI: KTR
6 hours ago
Will fight attempts of Centre to target my father through me: Karti Chidambaram
6 hours ago
KCR to avoid meeting PM Modi again
8 hours ago
TDP, Jana Sena behind violence in Amalapuram over district renaming row: Minister Viswarup
9 hours ago
Modi meets chairperson of Japan-India Association in Tokyo
9 hours ago
Proposed GPS to govt staff after assessing state's financial position: Sajjala
10 hours ago
Drones prohibited around ISB Hyderabad for PM's visit
10 hours ago
PM to visit Hyderabad, Chennai on May 26 for various programmes
10 hours ago
AI to make roads in India safer to drive
10 hours ago
KTR meets Andhra CM Jagan, Aaditya Thackeray
11 hours ago
Gudur: Gang war between B. Tech & polytechnic students of Audisankara Engg College
11 hours ago
Why YSRCP, TDP, Jana Sena scared of BJP, asks Vundavalli
11 hours ago
TPCC chief Revanth is blackmailer, alleges Minister Malla Reddy
12 hours ago
I look forward to further strengthening Olympic Movement in India: Nita Ambani on launch of OVEP in Odisha
13 hours ago