Wow! Now, India's tallest Christmas Tree dazzles even on Diwali
04-11-2021 Thu 14:05 IST | IANS |
Offbeat
Mumbai, Nov 4: This year, amid all the glow and glitter of Diwali lights in Mumbai, one unusual landmark stands out - and tall - in Worli.

For the first time, India's tallest natural growing, 55-year-old and 70-feet-high Christmas Tree has been lit up for Diwali.

As the tree was lit up in full colour on Wednesday evening, hundreds trooped out to gaze at its awesome beauty, gently swaying in the early-winter breeze from the Arabian Sea nearby.

Its proud owners, Douglas Saldanha, 60 and his mother Grace Saldanha, 88, watched with pride the 50,000-plus lights that cast a warm glow on the gigantic Christmas Tree.

With moist eyes, Douglas remembered how, as a 12-year old kid along with his elder sister Twila, 14, had bought the tree from a neighbour, lovingly tended it for years, and along with their parents Henry and Grace, watched it grow and branch out majestically for over five decades.

It was in 1991 when Twila married an NRI Jude Bellow and settled in Houston, USA, where she trained and worked as a nurse, leaving her kid brother Douglas to act as the 'Guardian Angel' for her favourite Christmas Tree.

Suddenly, tragedy struck in 2002 when Twila was detected with cancer, but she seemed to have miraculously recovered till a severe relapse two years later and she succumbed in June 2005.

"Before passing, she made me promise to decorate our beloved Christmas Tree so beautifully that she could view it from Heaven. I have kept that promise for the past 16 years as a tribute to Twila," Douglas told IANS, as the specially-created multi-colour signboard winked its "Happy Diwali" instead of the usual "Merry Christmas".

In fact, this is the third 'avatar' of the tree in the past one year after its traditional decorations spanning the Christmas 2020-New Year 2021 season, the lightings were extended to celebrate India's Republic Day - 2021, and now Diwali too.

"We lit up for R-Day as our tribute to Twila and millions of health care workers like her and world over, battling the horrors of the coronavirus pandemic, and beam as a 'shining beacon of hope for humanity' facing the crisis courageously," explained Douglas.

Now, the mother-son duo say they will not dismantle the Diwali lighting, but continue till Christmas with a few changes, and hopefully even till the next R-Day in 2022 and probably the 75th Independence Day anniversary in August.

A pine conifer, the Worli tree has already entered several record books like Limca Book of Records as India's tallest, fully-decorated and natural growing phenomenon.

In its maiden Diwali decor, the tree has thousands of tiny lamps (diyas), small paper stars and lanterns, streamers and festoons, twinkling multi-coloured fairy lights, all adding to the festive season's warmth pervading all around.

The tree stands imposingly beside the Saldanha home in Adarsh Nagar, and thousands jostle to click selfies whenever it goes up in full glory, with the lowest branches jutting out more than 13 feet on all sides.

Douglas said he and Twila tended to it for nearly 35 years but after her demise, he continued the tradition since 2005, with help from his mother Grace and his late father Henry Saldanha, who passed away in March 2017.

"We had a neighbour nearly five decades ago who grew this tree on his verandah. But, at five feet, it became unmanageable for him, so he sold it to us for a paltry Rs 250. This was peanuts considering Christmas trees were very expensive even in the 1970s," Saldanha recalled with a smile.

The overjoyed siblings carefully replanted it in their garden, regularly watered and watched over it as the little plant grew strong, healthy and straight up.

Whenever the family visited Twila in the US, or she flew down to India, her first concern was for her beloved Christmas tree and she would ask them everything about it, enjoying every titbit.

"We feel that our Twila's spirit resides in the Christmas Tree. It exudes so much love and warmth for all those who see or touch it. Absolute strangers walk in and after admiring it, walk out as old friends... This time, some people even offered us boxes of Diwali sweets," smiled Douglas.

A financial consultant with an MNC, Douglas spends over Rs 1,00,000 each year to decorate the tree for his sister and his dad, who said before dying: "Celebrate my life, don't mourn for me and Twila and I shall see our beautiful Christmas tree from Heaven."

Now, he wants some sponsors to chip in with the huge expenditure and the revenues would go to educate street kids and other social activities.


---
More News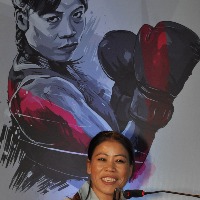 Mary Kom supports Special Olympics Bharat
1 hour ago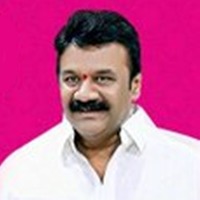 No curbs are planned on cinema theatres, says Telangana
1 hour ago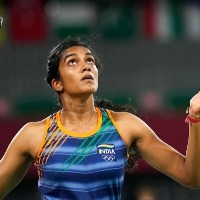 World Tour Finals: Already qualified for semis, Sindhu loses her final group match to Chochuwong
1 hour ago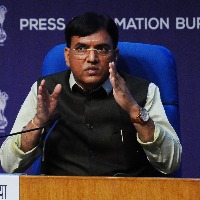 Decisions on booster dose, jabs for kids on scientific advice: Mandaviya
2 hours ago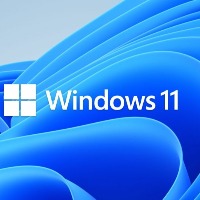 Windows 11 to make it easier to change default browsers
2 hours ago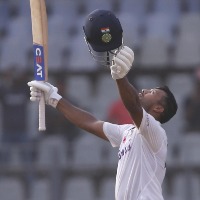 IND vs NZ, 2nd Test: Agarwal's ton takes India to 221/4 at stumps on Day 1
2 hours ago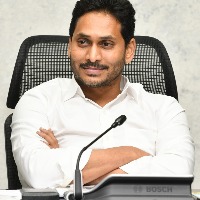 Andhra CM assures pay revision for employees in 10 days
3 hours ago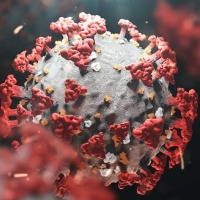 Omicron: NCBS monitoring situation in four top cities
3 hours ago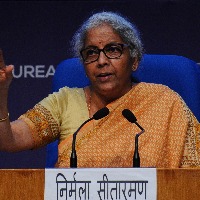 Global action needed to regulate technology like cryptocurrency: Sitharaman
3 hours ago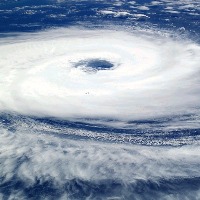 How strong is Cyclone Jawad? 'Gulaab se jyada, Titli se kam'
4 hours ago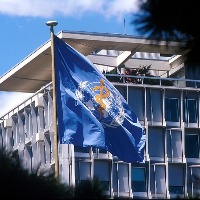 Lockdown should be 'last resort' to curb Omicron: WHO
4 hours ago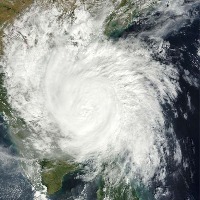 Deep depression intensifies into cyclonic storm and heading for north Andhra Pradesh in Bay of Bengal
4 hours ago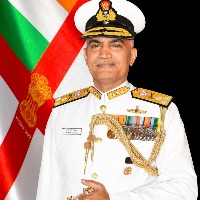 Clashes with China: Indian warships were deployed at forward positions, says Navy Chief
5 hours ago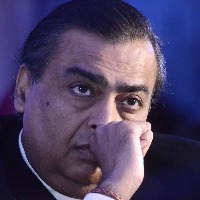 India can lead the digital society: Mukesh Ambani
5 hours ago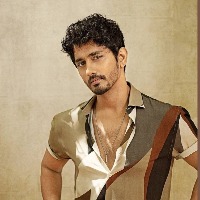 Google Search adds new tools to help find doctors
5 hours ago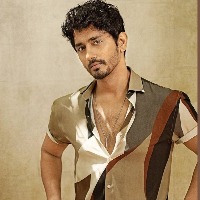 Actor Siddharth: Stop persecuting the film industry
5 hours ago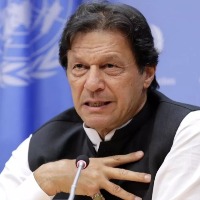 Anti-Imran song shared from Pak embassy in Serbia's official account
5 hours ago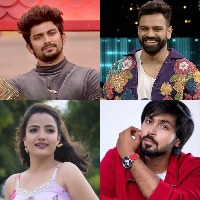 Contestants undergo tough tasks in 'Bigg Boss Telugu 5' to win 'Ticket To Finale'
6 hours ago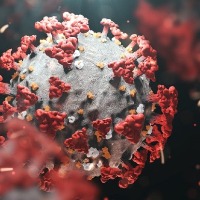 Centre clarifies on 3rd wave possibility after Omicron detection
6 hours ago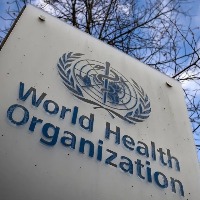 Prepare for Omicron surge, WHO warns Asia-Pacific nations
6 hours ago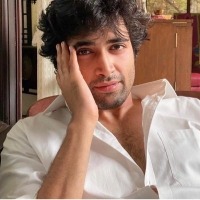 Lookinh beyond 'Major', Telugu actor Adivi Sesh eyes Bollywood projects
6 hours ago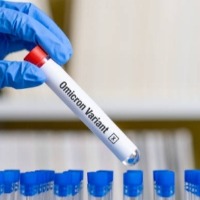 GSK's early data shows Covid antibody drug effective against Omicron
7 hours ago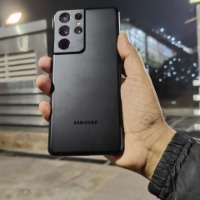 Samsung Galaxy S21 FE to reportedly cost $699
8 hours ago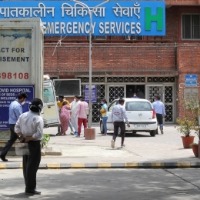 10 Omicron suspects admitted to Delhi's LNJP Hospital
8 hours ago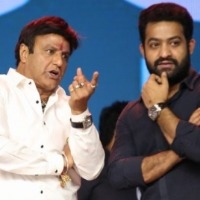 Jr NTR praises his uncle Balakrishna after watching 'Akhanda'
8 hours ago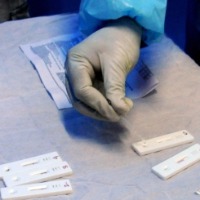 Abbot says its rapid and PCR tests can detect Omicron variant
8 hours ago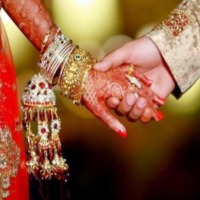 Plea in HC opposing same-sex marriages under Hindu Marriage Act
8 hours ago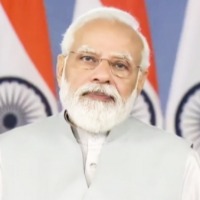 India's digital public infra solutions can improve lives globally: Modi
9 hours ago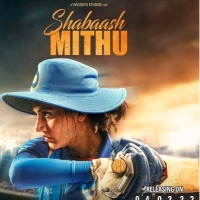 'Shabaash Mithu' to hit the screens on Feb 4, 2022
9 hours ago

Meta expands 'Facebook Protect' security programme to India
9 hours ago