Allahabad HC: One must consequences of pre-marital s*x
01-11-2021 Mon 09:26 IST | IANS |
National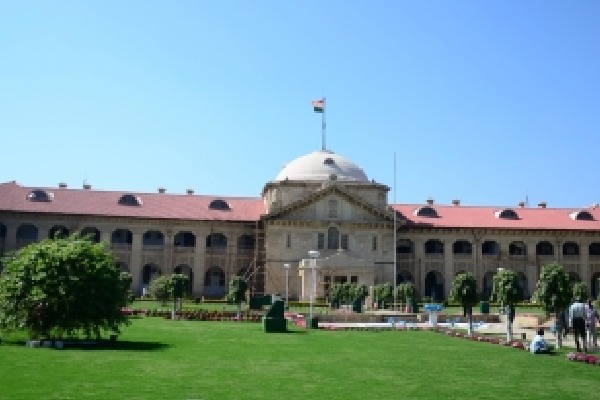 Uttar Pradesh: The Allahabad High Court granted bail to the accused in an alleged case of s*x on the false promise of marriage, saying that the complainant, a widow aged about 35 years, should have been aware of the repercussions of pre-marital s*x with an unknown person.

While allowing the bail plea of r*pe accused Durgesh Tripathi, Justice Rahul Chaturvedi said, "It is clear without any doubt that the victim must understand the far-reaching repercussions of pre-marital s*x with an unknown person. The victim also declined medical examination to ascertain the factum of rape upon her."

Relying on the Supreme Court judgments in Dr Dhruvaram Murlidhar Sonar case and Pramod Suryabhan Pawar case, the court said, "Taking the guidance of the aforementioned judgements of the apex court, the submissions made by counsel for the appellant, prima facie, appear quite appealing and convincing for the purpose of bail only."

Earlier, the petitioner's counsel submitted that as per the FIR registered on December 4, 2020, the victim, whose husband had expired in December 2016, had developed intimacy with the appellant.

She stated in the FIR that she had fallen in love with the appellant who established a physical relationship with her on the false pretext of marrying her and this lasted for two years without any resistance or objection from her.

Thereafter, the appellant refused to keep his promise, abused and humiliated her and issued life threats.

She, however, declined to get medically examined to establish r*pe. The woman's counsel argued that the accused exploited a destitute widow after winning her confidence with a false promise and mercilessly ravished her for two years and then ousted her from his life.
---
More News
Delhi HC imposes Rs 25 lakh cost on website for 'Sholay' infringement
7 minutes ago
French Open: Iga Swiatek beats Riske, sprints to 30th consecutive win
11 minutes ago
French Open: Sania-Lucie move to second round with win over Paolini-Trevisan
13 minutes ago
There will be major changes at national level, says KCR
7 hours ago
Gautam Adani says PM Modi's Aatmanirbhar Bharat best way forward in new global conditions
7 hours ago
Police complaints filed against Telangana BJP chief for hate speech
7 hours ago
Nice to be back in Tamil Nadu, the land of Thiruvalluvar and Bharathi: Modi
8 hours ago
Centre is focused on infrastructure development: Modi
8 hours ago
'Dravidian Model': TN is state of inclusive growth, says Stalin
8 hours ago
PM Modi lays foundation stone for 11 projects worth Rs 31,500 cr in Chennai
8 hours ago
India women's cricket team to tour Sri Lanka in June for white-ball series
10 hours ago
PM Modi arrives in Chennai
10 hours ago
TRS banners with 17 questions greet Modi in Hyderabad
10 hours ago
IPL 2022: Security man lifts a fan who sneaks into field; Kohli reaction goes viral
11 hours ago
Kia to launch electric car with amazing features soon, bookings start
11 hours ago
Rajat Patidar postponed his marriage to take part in IPL 2022 after surprise RCB call-up
11 hours ago
CM Jagan accepted Chandrababu's proposal of renaming Konaseema district: GVL
12 hours ago
Reform, perform, transform define today's governance: PM Modi
12 hours ago
Vijay Devarakonda, Rashmika sizzle with style at Karan Johar's birthday bash
12 hours ago
Germany approves Bharat Biotech's Covaxin
12 hours ago