Huzurabad witnesses intense canvassing on last day
27-10-2021 Wed 12:59 IST | IANS |
Local
Hyderabad, Oct 27: Leaders of the ruling Telangana Rashtra Samithi (TRS) and the opposition, Bharatiya Janata Party (BJP) and the Congress, were engaged in hectic last-ditch effort to woo voters in Huzurabad Assembly constituency, where the campaigning for by-election is ending on Wednesday evening.

Ministers Harish Rao, Srinivas Yadav, Koppula Eshwar, Gangula Kamalakar and other TRS leaders were carrying out intensive campaigning for what is billed as a prestige battle for the TRS. Highlighting the government's welfare programmes and targeting BJP for neglecting Telangana and rising fuel prices, they were going all out for the victory of party's candidate G. Srinivas Yadav.

On the other hand, BJP in-charge of party affairs in Telangana Tarun Chugh, Union Minister for Tourism and Culture G. Kishan Reddy, state BJP chief Bandi Sanjay and party's candidate Eatala Rajender were campaigning aggressively on the last day. The day will also see intense campaigning by state Congress chief A. Revanth Reddy, Congress Legislature Party leader Mallu Bhatti Vikramarka and MP Uttam Kumar Reddy in favour of party candidate B. Venkata Narsing Rao.

The by-election was necessitated by the resignation of Eatala Rajender. He quit TRS in June, a month after he was dropped from the State Cabinet following allegations of land grabbing. He switched loyalties to BJP. Rajender, who is locked in a three-cornered contest with TRS and Congress, has been targeting TRS president and Chief Minister K. Chandrashekar Rao for what he calls his dictatorial style of functioning. He has been calling the by-election a fight for people's self-respect.

Finance Minister Harish Rao, who had been leading the ruling party's campaign for four months, alleged that Rajender has mortgaged the self-respect to BJP. He has been targeting the saffron party for neglecting Telangana in all the sectors and for the steep hike in prices of fuel, especially cooking gas. The TRS campaign was without its president Chandrashekar Rao and his son K.T. Rama Rao, who is a minister as well as the party's working president.

The ruling party alleged that the restrictions imposed by the Election Commission of India (ECI) prevented Chandrashekar Rao from addressing election meetings in the constituency. Addressing TRS plenary in Hyderabad on Monday, KCR had slammed ECI for crossing its limits. The TRS chief also found fault with the poll panel for stopping implementation of 'Dalit Bandhu' scheme in the constituency. During the campaign, the TRS leaders targeted the opposition parties for what they called stalling the scheme.

Political analysts say the outcome will be crucial for KCR, who wants to make sure that he faces no challenge to his leadership in the run-up to the 2023 polls. A win for Eatala will not only embolden other voices of dissent against KCR but will also bolster BJP's attempts to emerge as the only viable alternative to TRS. BJP is banking heavily on Rajender's popularity in the constituency. The by-election is also a battle for prestige for BJP state chief Bandi Sanjay as Huzurabad forms part of his Karimnagar Lok Sabha constituency.

The BJP is confident of repeating Dubbak performance in Huzurabad. In the by-election to Dubbak Assembly constituency held in November last year, BJP had pulled off a sensational victory to stun TRS. A month later, the saffron party came out with an impressive performance in the elections to Greater Hyderabad Municipal Corporation (GHMC). Following these victories, BJP intensified its efforts towards the goal of capturing power in the 2023 elections.
---
More News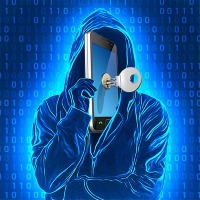 Pegasus row: SC panel asks petitioners to submit phone for technical evaluation
5 hours ago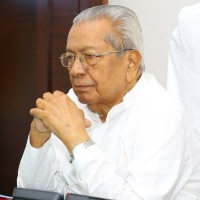 Andhra Governor re-admitted to Hyderabad hospital
5 hours ago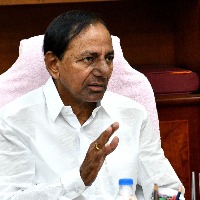 Telangana sanctions Rs 22.5 cr for farmers killed in agitation over 3 laws
6 hours ago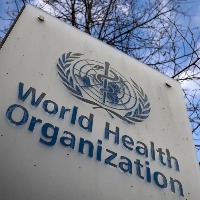 Omicron variant reminds that Covid is far from over: WHO
6 hours ago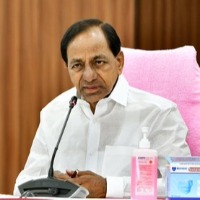 Telangana not to procure paddy from farmers in Rabi, blames Centre
7 hours ago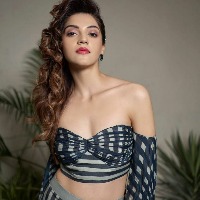 Mehreen Pirzada likely to be cast in Nagarjuna's 'The Ghost'
9 hours ago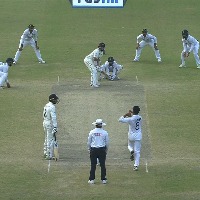 IND v NZ, First Test: Ravindra, Patel's stubborn resistance forces thrilling draw
10 hours ago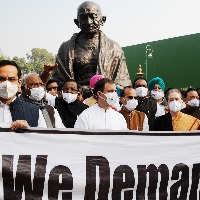 Parliament passes Farm Laws Repeal Bill sans debate
11 hours ago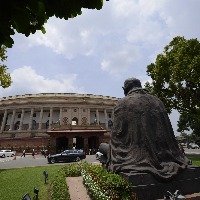 RS suspends 12 oppn MPs for monsoon session ruckus
12 hours ago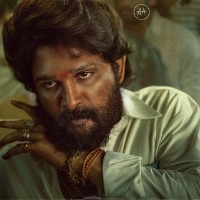 'Pushpa: The Rise' theatrical trailer out on Dec 6
12 hours ago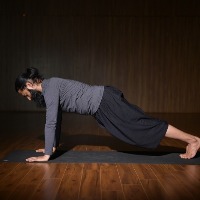 The best yoga poses for elderly people
13 hours ago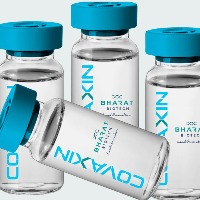 Bharat Biotech begins export of Covaxin
13 hours ago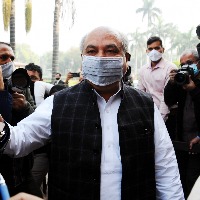 Farm Laws Repeal Bill passed in Rajya Sabha too
13 hours ago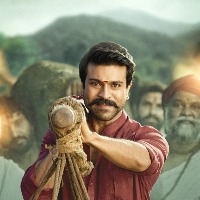 Ram Charan's 'Acharya' teaser garners over 68 lakh views in less than 24 hours
13 hours ago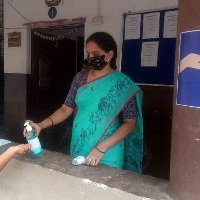 42 students at Telangana residential school test positive for Covid
13 hours ago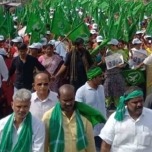 YSRCP MLA meets Amaravati farmers, extends support
14 hours ago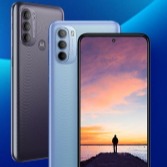 Moto G31 smartphone launched for Rs 12,999 in India
15 hours ago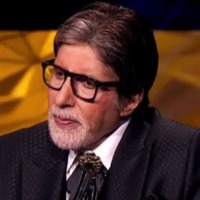 'KBC 13': Big B gets emotional as show completes 1,000 episodes
15 hours ago

Noted choreographer Shiva Shanker passes away
15 hours ago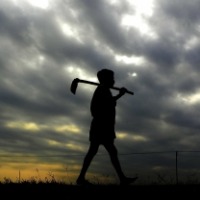 Farm Laws Repeal Bill, 2021 passed by Lok Sabha
15 hours ago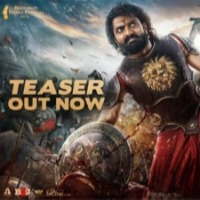 Nandamuri Kalyan Ram to play ruthless Magadhan king Bimbisara
15 hours ago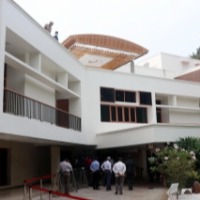 Jayalalithaa's heirs approach Chennai District Collector for possession of 'Veda Nilayam'
15 hours ago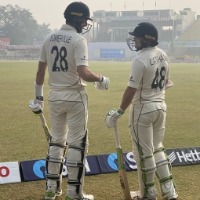 IND v NZ, First Test: Latham and Somerville keep India at bay with stubborn resistance
15 hours ago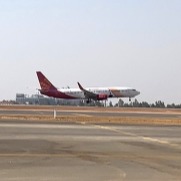 Karnataka releases new guidelines for international passengers
17 hours ago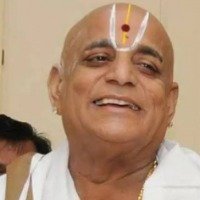 Tirumala temple's super priest Dollar Seshadri dead at 74
17 hours ago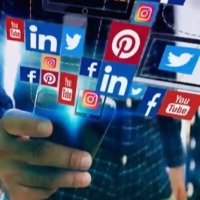 Social media will be forced to disclose users behind trolls in Australia
18 hours ago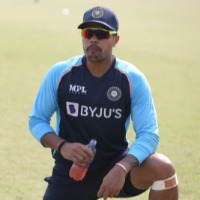 IND v NZ: Our full attempt will be to bowl wicket to wicket, says Umesh Yadav
18 hours ago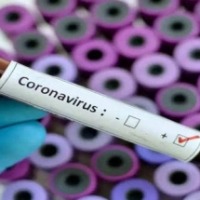 3 foreign nationals test Covid positive in Mathura
18 hours ago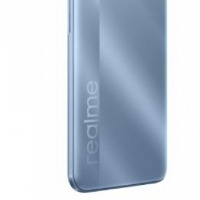 realme 9 series may consist of four models, launch in Q1 2022
19 hours ago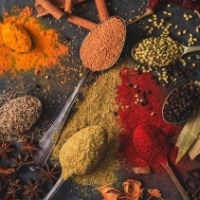 Herbs that can do wonders to your health
19 hours ago