Shah to address 3-day conference on Modi's 20 yrs as head of govt
26-10-2021 Tue 22:19 IST | IANS |
National
New Delhi, Oct 26: Union Home Minister Amit Shah will address inaugural session of three-day national conference on Prime Minister Narendra Modi's two decades as head of government here.

Rambhau Mhalgi Prabodhini, a leadership development academy, will be organising a conference from October 27 to 29 at the India International Centre.

Shah will inaugurate the conference and inaugural session will be presided by former Maharashtra chief minister Devendra Fadanvis.

BJP chief J.P. Nadda will be the chief guest for the concluding session of conference on October 29.

Other prominent speakers of the conference are union ministers Nirmala Sitharaman and Dharmendra Pradhan, BJP national vice president Baijayant Panda and former Bihar deputy chief minister Sushil Modi.

In a statement Rambhau Mhalgi Prabodhini said this conference is a unique academic event, covering a wide variety of issues about Prime Minister Modi's governance record of the past two decades, and featuring a whole galaxy of entrepreneurs, scholars, policymakers and intellectuals who have worked with the PM, written about his contributions in different issue areas, and studied his policy approaches, and implemented many of his landmark initiatives.

"The main themes of this national conference include PM Modi's 'Art of Implementation,' reforms in education and skill development, landmark economic policies and outlooks ('Modinomics'), his approach to poverty alleviation and social welfare, his lead role in promoting science and technology, his transformative interventions in the agricultural sector, his foreign policy achievements to make India a 'leading power' in the world, his management of the Covid-19 pandemic and improvements in healthcare, and his uplifting agenda for social justice of weaker sections and gender equity," the Rambhau Mhalgi Prabodhini said.

Speaking about the significance of this comprehensive national conference on behalf of the organizing institution, Member of Parliament Dr Vinay Sahasrabuddhe said, "PM Modi's record of the last 20 years has been multi-dimensional and highly impactful on a whole cross-section of policymaking areas."

"We are organizing this conference to record the journey of how he could convert his broad-ranging vision of social well-being and national renaissance into reality and reflect upon how he has remodeled Indian democracy through the delivery of good governance in our country. Both the 'Gujarat model' and the 'India model' have been recognized as important milestones in the evolution of ideas about socio-economic change and empowerment of the masses within the context of developing countries that are democratic," Sahasrabuddhe said.


---
More News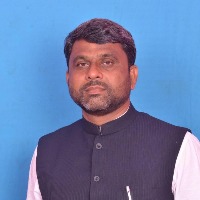 Row as AIMIM member abstains from 'Vande Mataram' in Bihar Assembly
4 hours ago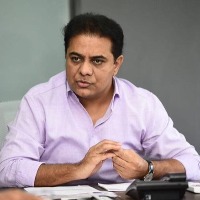 KTR urges PM to declare Kaleshwaram or Palamuru national project
5 hours ago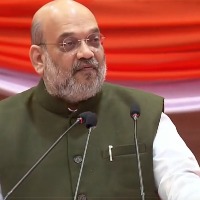 Get rid of 'why should I care' attitude: Shah to IPS probationers
5 hours ago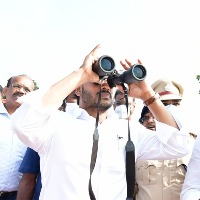 Andhra CM Jagan assures all help to flood victims
5 hours ago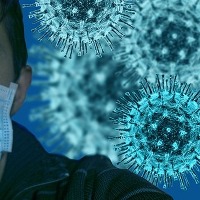 12 more fliers from 'at risk' countries test Covid positive in Hyd
5 hours ago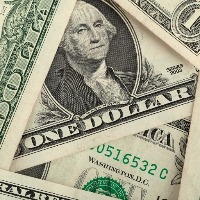 India's foreign exchange reserves down $2.71 bn
5 hours ago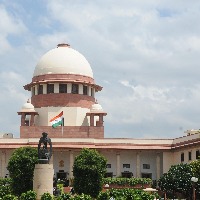 Don't let off workplace sexual harassment accused on technical grounds: SC
5 hours ago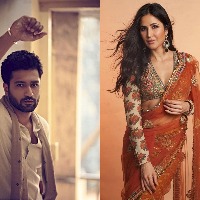 Vicky-Katrina wedding: Event-related stickers must on vehicles
5 hours ago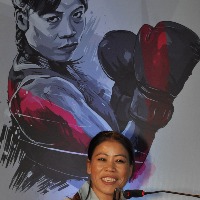 Mary Kom supports Special Olympics Bharat
6 hours ago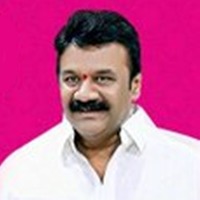 No curbs are planned on cinema theatres, says Telangana
6 hours ago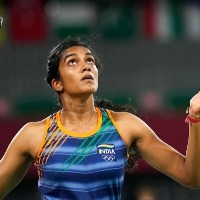 World Tour Finals: Already qualified for semis, Sindhu loses her final group match to Chochuwong
7 hours ago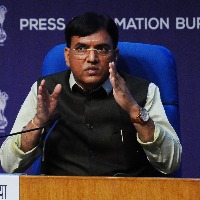 Decisions on booster dose, jabs for kids on scientific advice: Mandaviya
8 hours ago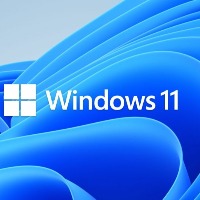 Windows 11 to make it easier to change default browsers
8 hours ago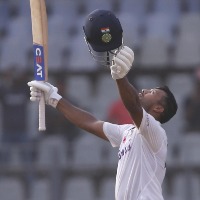 IND vs NZ, 2nd Test: Agarwal's ton takes India to 221/4 at stumps on Day 1
8 hours ago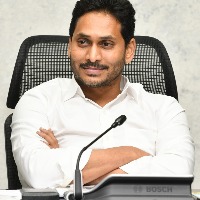 Andhra CM assures pay revision for employees in 10 days
9 hours ago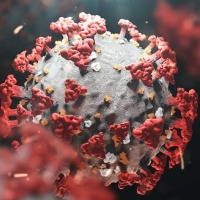 Omicron: NCBS monitoring situation in four top cities
9 hours ago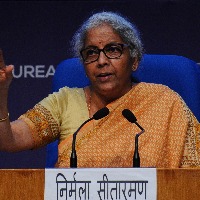 Global action needed to regulate technology like cryptocurrency: Sitharaman
9 hours ago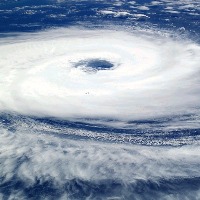 How strong is Cyclone Jawad? 'Gulaab se jyada, Titli se kam'
9 hours ago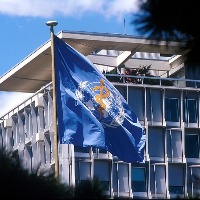 Lockdown should be 'last resort' to curb Omicron: WHO
9 hours ago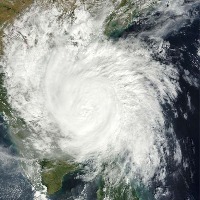 Deep depression intensifies into cyclonic storm and heading for north Andhra Pradesh in Bay of Bengal
10 hours ago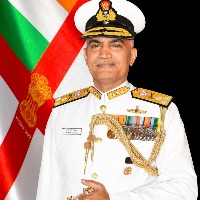 Clashes with China: Indian warships were deployed at forward positions, says Navy Chief
11 hours ago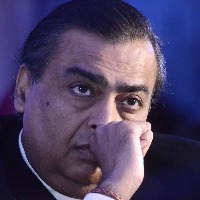 India can lead the digital society: Mukesh Ambani
11 hours ago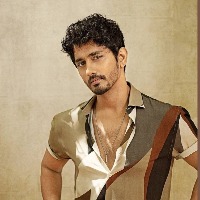 Google Search adds new tools to help find doctors
11 hours ago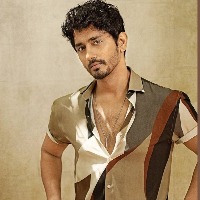 Actor Siddharth: Stop persecuting the film industry
11 hours ago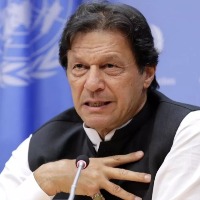 Anti-Imran song shared from Pak embassy in Serbia's official account
11 hours ago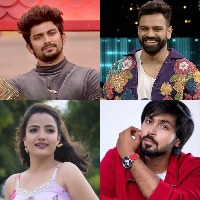 Contestants undergo tough tasks in 'Bigg Boss Telugu 5' to win 'Ticket To Finale'
11 hours ago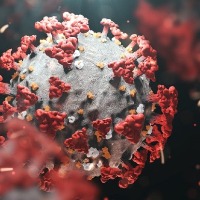 Centre clarifies on 3rd wave possibility after Omicron detection
12 hours ago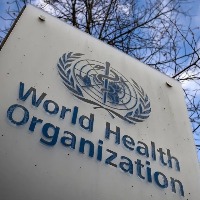 Prepare for Omicron surge, WHO warns Asia-Pacific nations
12 hours ago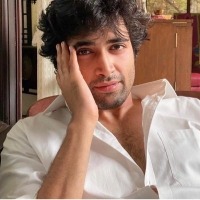 Lookinh beyond 'Major', Telugu actor Adivi Sesh eyes Bollywood projects
12 hours ago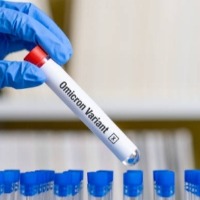 GSK's early data shows Covid antibody drug effective against Omicron
13 hours ago