Taliban's Dy Foreign Minister Stanikzai flees to Dubai, as cracks appear in extremist fortress
New Delhi, Oct 18: Senior Taliban leader and Deputy Minister of Foreign Minister Sher Muhammad Abbas Stanikzai has fled Kabul to join his family in Dubai.

Multiple sources confirmed that the once high flying Stanikzai, who could have been the foreign minister, is afraid that he could be assassinated by the Pakistani spy agency Inter State Intelligence (ISI), if he returned

According to the sources, Stanikzai is accused of having "close" ties with Russia and links with India, by the radical, pro-Pakistan, Haqqani group members in the Taliban government. Stanikzai was educated at the Indian Military Academy. India's first formal contact in August with the Taliban was with Stanikzai, who was then the head of the Taliban's political office in Doha.

Later after Afghanistan was captured, Stanikzai, who was expected to be the new foreign minister of the Taliban regime, had said that the group wanted to continue Afghanistan's political, economic and cultural ties with India. Taliban leadership of Haqqani faction and the Pakistani ISI are concerned about Stanikzai's "suspicious" relations with India.

Now, like his fellow and the deputy prime minister Mullah Abdul Ghani Baradar, Stanikzai also stands isolated inside the Taliban.

"These two guys, Abbas Stanikzai and Mullah Barader who had told the world for over two years, that we are 'the changed Taliban', one has been exiled like ex-president Ghani in UAE and the other has been isolated in Kabul," says Iranian journalist Tajuden Soroush in his post on Twitter.

But unlike Stanikzai, Mullah Baradar, who escaped to Kandahar to save his life after he was injured in a fight with Haqqani faction in Kabul last month, is "forced" to live in Afghanistan as his family is in Quetta in Pakistan under the ISI's protection. Now Baradar is back in Kabul but refused the security provided by the Interior Minister Sirajuddin Haqqani despite the latter insisting that it was their job to provide personal security to the deputy PM.

Divisions and mistrusts among the Taliban leadership are now in open, raising questions about the unity within the group, which took over Afghanistan last month. Baradar and Stanikzai have both disappeared from the scene. Afghanistan's defence minister Mullah Yaqoob, son of founder of the Taliban Mullah Omar, is still in Kandahar and out of public view. The same is the case of the Interior Minister Sirajuddin Haqqani, who stays in the shadows and remains off and on in Kabul with his relatives, Anas and Khalil Haqqani.

The factional fighting is evident between the Taliban's Kandahari section headed by Mullah Yaqoob and the Kabul faction headed by Sirajuddin Haqqani. The Kandahari faction wants no interference from Pakistani ISI. However, the ISI is orchestrating power play in Kabul through Haqqanis.

Afghan experts say the Taliban government has failed to provide even minimum governance and security to the Afghans. Despite three major attacks by ISIS-K, the "clueless" interior minister Sirajuddin Haqqani, who has the responsibility for internal security of the country, is conspicuous by his absence.

"Where is the Taliban supremo Hibutallah Akhunzada and the Prime Minister Hasan Akhund?" wonders an Afghan journalist who wished to remain anonymous due to security reasons. Both are "inaccessible". According to the journalist, the Taliban supporters have rejected the rumours about the death of their Amir al-Mu'minin Hibutallah Akhunzada and said that he was in Kandahar. As for the Prime Minister Hasan Khund, like all his top ministers Mullah Yaqoob and Sirajuddin Haqqani, he too remains in the shadows for security reasons.


---
More News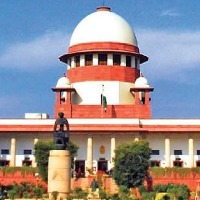 Dowry requires fresh look, SC asks Law Commission to consider suggestions
33 minutes ago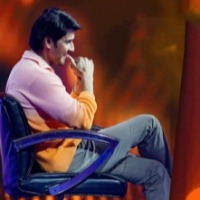 'I'm jealous', Jr NTR tells Mahesh Babu on 'Evaru Meelo Koteeswarulu'
37 minutes ago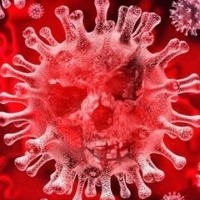 UK woman tests negative for Omicron in Hyderabad
41 minutes ago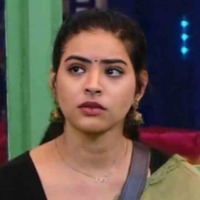 Priyanka Singh's exit from 'Bigg Boss Telugu 5' narrows the race to finale
1 hour ago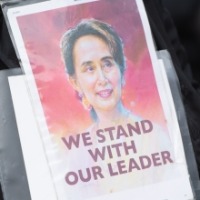 Aung San Suu Kyi sentenced to 4 years in jail
1 hour ago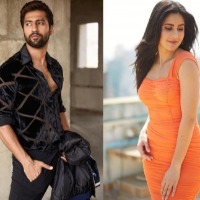 All eyes on Vicky-Katrina's 15th-century wedding venue
2 hours ago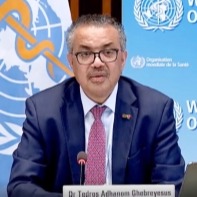 'Disappointing that some countries continue to block direct flight from southern Africa'
2 hours ago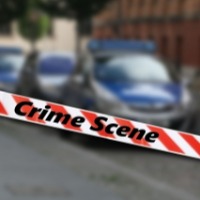 Speeding Porsche mows down two men in Hyderabad
2 hours ago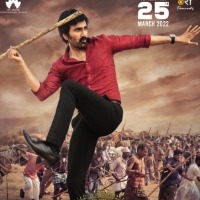 Ravi Teja-starrer 'Ramarao On Duty' to release on March 25
2 hours ago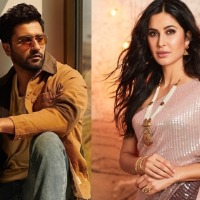 Vicky, Katrina to reach wedding venue by Monday evening
2 hours ago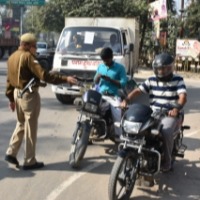 Ayodhya calm, VHP says focus on Ram temple construction
3 hours ago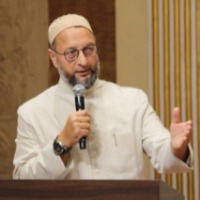 Owaisi gives adjournment notice to discuss Nagaland violence
4 hours ago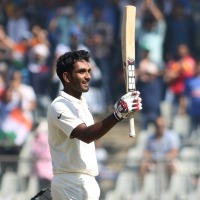 2nd Test: India beat New Zealand by 372 runs, win series 1-0
4 hours ago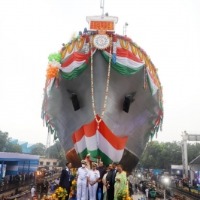 Survey vessel 'Sandhayak' launched for Indian Navy
4 hours ago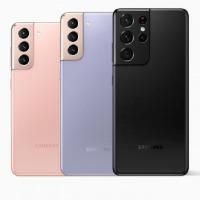 Samsung to unveil 'Galaxy S22 Ultra' on Feb 8: Report
4 hours ago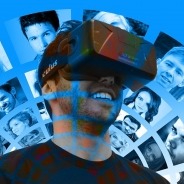 Apple's AR/VR headset to focus on gaming, media consumption: Report
5 hours ago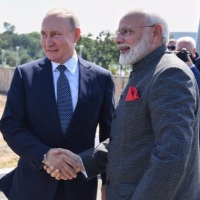 Putin visiting India: Is it strategic balancing?
6 hours ago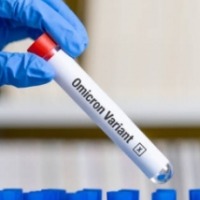 Omicron cases in UK rise by 50% in one day
8 hours ago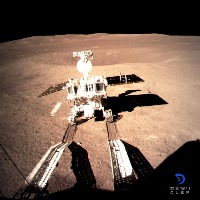 China's Yutu 2 rover spots 'mystery hut' on far side of Moon
15 hours ago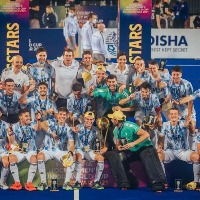 Argentina bag Junior Hockey World Cup trophy, beat Germany in final
15 hours ago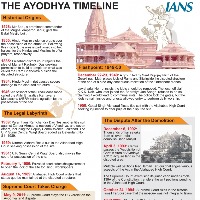 Ayodhya security on high alert for Dec 6
16 hours ago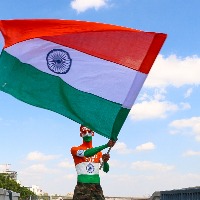 India ranked fourth most powerful country in Asia
17 hours ago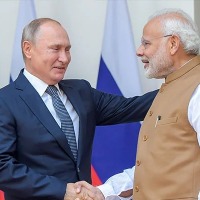 Can India-Russia level up bilateral relations at the 21st Annual Summit?
19 hours ago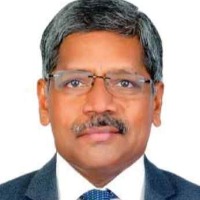 CSI comes out with video featuring Kapil Dev on preventing heart diseases
19 hours ago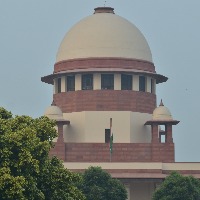 Disha case: SC panel visits encounter site near Hyderabad
19 hours ago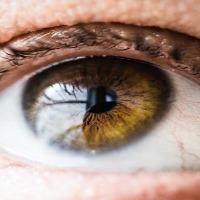 Sri Lanka donated us 35,000 eyes, but we lost sight: Pakistan ophthalmologist
19 hours ago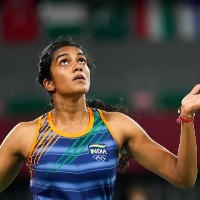 BWF World Tour Finals: Sindhu loses to An Se-young in final
21 hours ago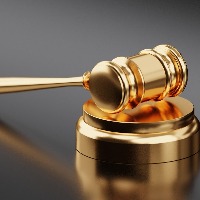 Hyderabad Court directs Rapido to take down commercial defaming TSRTC
22 hours ago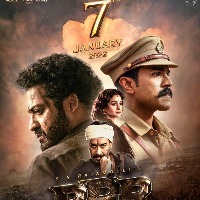 'RRR' makers to release film in over 1,000 multiplexes across the US
22 hours ago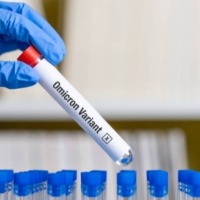 Omicron found in more US states, adds new uncertainties
22 hours ago