NCP minister dares NCB to prove claims of Aryan Khan's 'remorse'
Mumbai, Oct 18: Firing yet another salvo, Nationalist Congress Party (NCP) minister Nawab Malik on Monday demanded the Narcotics Control Bureau (NCB) to prove the claims made by some unnamed officials that Aryan Khan had expressed 'remorse' at his behaviour while in the Arthur Road Central Jail.

As per some unconfirmed reports in some sections of media , Aryan Khan reportedly underwent a 'counselling session' in the jail with the NCB teams recently.

The unverifiable reports, attributed to unidentified NCB sources, claimed that Aryan Khan was purportedly 'full of guilt and remorse' over his recent actions leading to his arrest and custody since the past 17 days.

Aryan Khan, the son of megastar Shah Rukh Khan, has also allegedly promised to NCB sleuths that he would 'behave' in the future, take to some good public activities and turn over a new leaf which would make even the NCB 'proud of him'.

Trashing these reports outright, NCP national spokesperson Malik said the central narcotics agency, which relies on 'electronic evidence', should make public the video in which Aryan Khan has allegedly made such statements to the NCB.

"When did he say this? Did the NCB team go to the Arthur Road jail? They must produce the video evidence of this," Malik dared the NCB.

He said the NCB is now under fire from all over, including the top legal experts in the country, who have said that it is indulging in such fraudulent cases to get cheap publicity.

"Its high time the NCB stops planting such fake stories. Let the truth emerge and it will wash away all the lies being bundled around till now," Malik said.

The minister further asserted that it is "now confirmed that Aryan Khan" will get bail on October 20 and the NCB is trying to "plant some positive news" in its favour, but the real truth will come out soon.

Aryan Khan, along with seven others, were detained after the NCB raided an alleged rave party aboard a luxury cruise ship on October 2. He was arrested on October 3 and has been in NCB and judicial custody since then. The agency has arrested a dozen other persons in connection with the case.


---
More News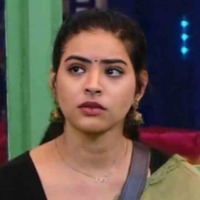 Priyanka Singh's exit from 'Bigg Boss Telugu 5' narrows the race to finale
15 minutes ago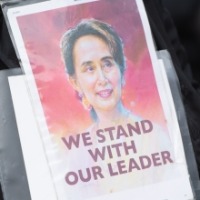 Aung San Suu Kyi sentenced to 4 years in jail
19 minutes ago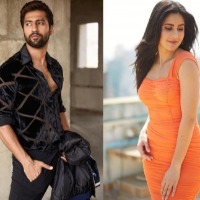 All eyes on Vicky-Katrina's 15th-century wedding venue
1 hour ago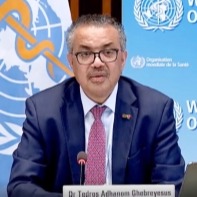 'Disappointing that some countries continue to block direct flight from southern Africa'
1 hour ago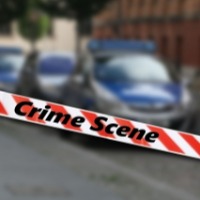 Speeding Porsche mows down two men in Hyderabad
1 hour ago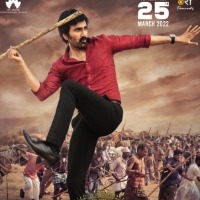 Ravi Teja-starrer 'Ramarao On Duty' to release on March 25
1 hour ago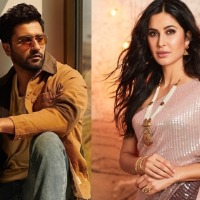 Vicky, Katrina to reach wedding venue by Monday evening
1 hour ago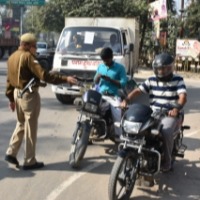 Ayodhya calm, VHP says focus on Ram temple construction
2 hours ago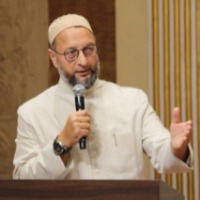 Owaisi gives adjournment notice to discuss Nagaland violence
2 hours ago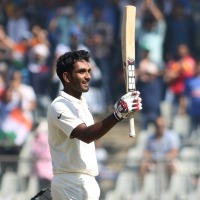 2nd Test: India beat New Zealand by 372 runs, win series 1-0
2 hours ago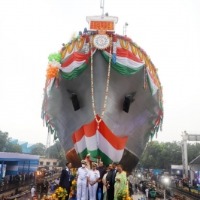 Survey vessel 'Sandhayak' launched for Indian Navy
2 hours ago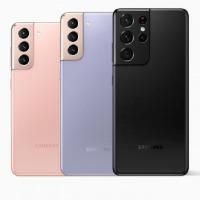 Samsung to unveil 'Galaxy S22 Ultra' on Feb 8: Report
2 hours ago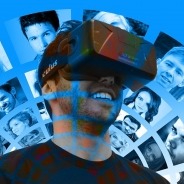 Apple's AR/VR headset to focus on gaming, media consumption: Report
3 hours ago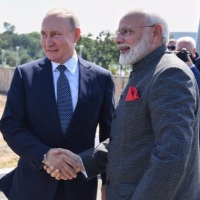 Putin visiting India: Is it strategic balancing?
5 hours ago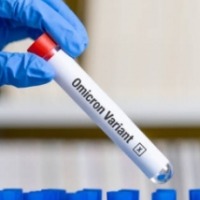 Omicron cases in UK rise by 50% in one day
6 hours ago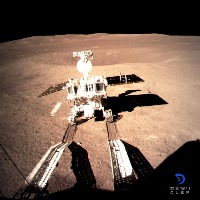 China's Yutu 2 rover spots 'mystery hut' on far side of Moon
14 hours ago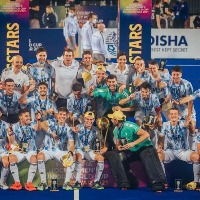 Argentina bag Junior Hockey World Cup trophy, beat Germany in final
14 hours ago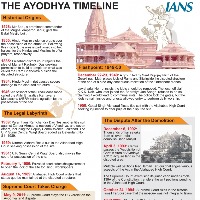 Ayodhya security on high alert for Dec 6
14 hours ago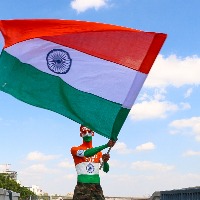 India ranked fourth most powerful country in Asia
16 hours ago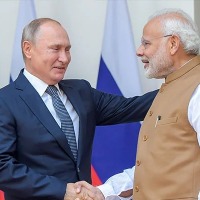 Can India-Russia level up bilateral relations at the 21st Annual Summit?
17 hours ago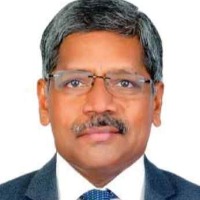 CSI comes out with video featuring Kapil Dev on preventing heart diseases
17 hours ago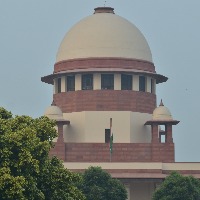 Disha case: SC panel visits encounter site near Hyderabad
17 hours ago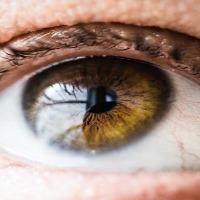 Sri Lanka donated us 35,000 eyes, but we lost sight: Pakistan ophthalmologist
17 hours ago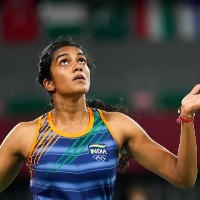 BWF World Tour Finals: Sindhu loses to An Se-young in final
20 hours ago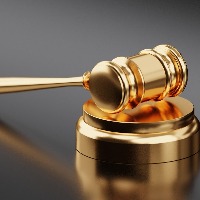 Hyderabad Court directs Rapido to take down commercial defaming TSRTC
20 hours ago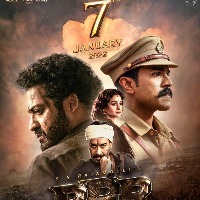 'RRR' makers to release film in over 1,000 multiplexes across the US
20 hours ago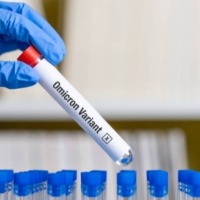 Omicron found in more US states, adds new uncertainties
20 hours ago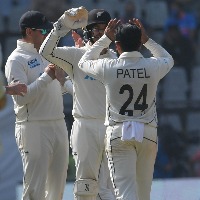 IND v NZ, 2nd Test: India declare on 276/7, set New Zealand target of 540
22 hours ago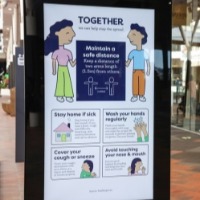 Covid vaccine approved for Australians aged from 5 to 11
23 hours ago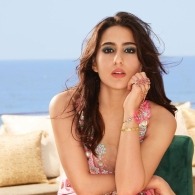 Sara shakes a leg with 'ultra cool' Ranveer Singh on 'Chaka chak'
23 hours ago