NASA sends Lucy mission to seek out solar system's 'fossils'
16-10-2021 Sat 18:12 IST | IANS |
Science
Washington, Oct 16 : In a novel bid to seek out the origin of our solar system, the US space agency on Saturday launched the Lucy mission, the agency's first to Jupiter's Trojan asteroids.

Launched atop the United Launch Alliance Atlas V 401 rocket from the Cape Canaveral Space Force Station in Florida in the US at around 3 p.m. (India time), Lucy will circle back to Earth three times for gravity assists, making it the first spacecraft to return to the vicinity of Earth from the outer solar system.

During its 12-year primary mission, Lucy will explore a record-breaking number of asteroids, including a flyby of one asteroid in the solar system's main belt and seven Trojan asteroids near Jupiter.

"Lucy embodies NASA's enduring quest to push out into the cosmos for the sake of exploration and science, to better understand the universe and our place within it," said NASA Administrator Bill Nelson. "I can't wait to see what mysteries the mission uncovers!"

Lucy will explore the Trojan asteroids with a suite of remote sensing instruments. Additionally, the navigation cameras will be used to determine the shapes of the Trojan asteroids.

Lucy will be the first spacecraft to study Jupiter's Trojan Asteroids.

These small bodies are remnants of our early solar system, now trapped in stable orbits associated with -- but not close to -- the giant planet Jupiter.

The Trojan asteroids are in two "swarms" that lead and follow Jupiter in its orbit around the Sun and are almost as numerous as the objects in the Main Asteroid Belt.

These primitive bodies hold vital clues to deciphering the history of the solar system.

"A true mission of discovery, Lucy is rich with opportunity to learn more about these mysterious Trojan asteroids and better understand the formation and evolution of the early solar system," said Thomas Zurbuchen, associate administrator for the Science Mission Directorate at the agency's Headquarters in Washington, DC.

The spacecraft's first Earth gravity assist in 2022 will accelerate and direct Lucy's trajectory beyond the orbit of Mars.

The spacecraft will then swing back toward Earth for another gravity assist in 2024, which will propel Lucy toward the Donaldjohanson asteroid - located within the solar system's main asteroid belt - in 2025.

"It will still be several years before we get to the first Trojan asteroid, but these objects are worth the wait and all the effort because of their immense scientific value. They are like diamonds in the sky," said Hal Levison, Lucy principal investigator from the Southwest Research Institute (SwRI).
---
More News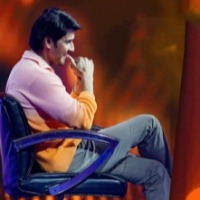 'I'm jealous', Jr NTR tells Mahesh Babu on 'Evaru Meelo Koteeswarulu'
3 minutes ago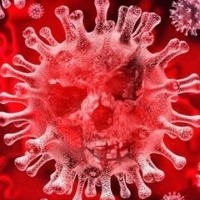 UK woman tests negative for Omicron in Hyderabad
6 minutes ago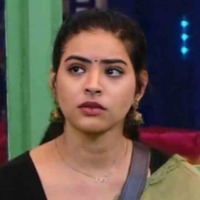 Priyanka Singh's exit from 'Bigg Boss Telugu 5' narrows the race to finale
1 hour ago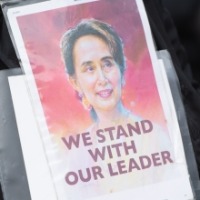 Aung San Suu Kyi sentenced to 4 years in jail
1 hour ago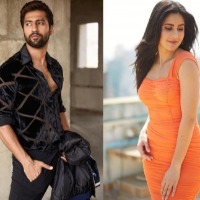 All eyes on Vicky-Katrina's 15th-century wedding venue
1 hour ago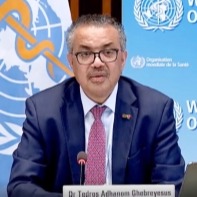 'Disappointing that some countries continue to block direct flight from southern Africa'
1 hour ago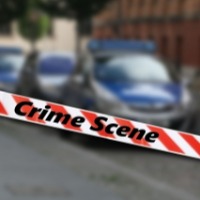 Speeding Porsche mows down two men in Hyderabad
1 hour ago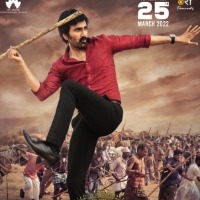 Ravi Teja-starrer 'Ramarao On Duty' to release on March 25
2 hours ago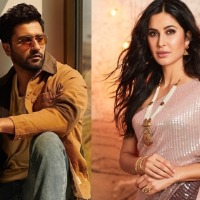 Vicky, Katrina to reach wedding venue by Monday evening
2 hours ago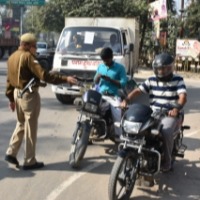 Ayodhya calm, VHP says focus on Ram temple construction
3 hours ago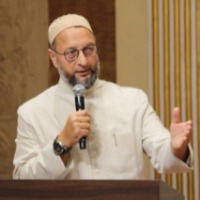 Owaisi gives adjournment notice to discuss Nagaland violence
3 hours ago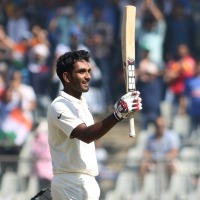 2nd Test: India beat New Zealand by 372 runs, win series 1-0
3 hours ago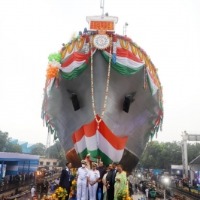 Survey vessel 'Sandhayak' launched for Indian Navy
3 hours ago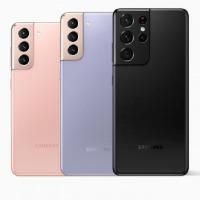 Samsung to unveil 'Galaxy S22 Ultra' on Feb 8: Report
3 hours ago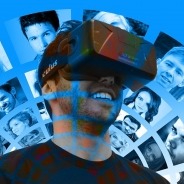 Apple's AR/VR headset to focus on gaming, media consumption: Report
4 hours ago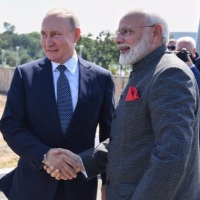 Putin visiting India: Is it strategic balancing?
5 hours ago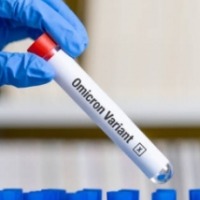 Omicron cases in UK rise by 50% in one day
7 hours ago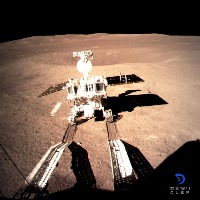 China's Yutu 2 rover spots 'mystery hut' on far side of Moon
14 hours ago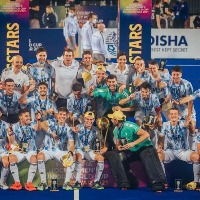 Argentina bag Junior Hockey World Cup trophy, beat Germany in final
15 hours ago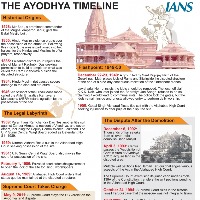 Ayodhya security on high alert for Dec 6
15 hours ago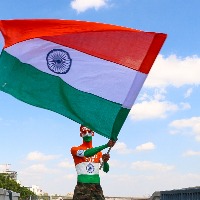 India ranked fourth most powerful country in Asia
17 hours ago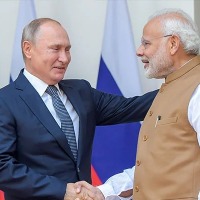 Can India-Russia level up bilateral relations at the 21st Annual Summit?
18 hours ago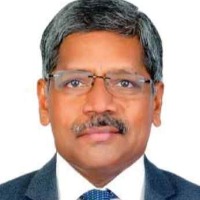 CSI comes out with video featuring Kapil Dev on preventing heart diseases
18 hours ago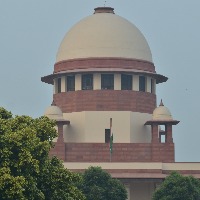 Disha case: SC panel visits encounter site near Hyderabad
18 hours ago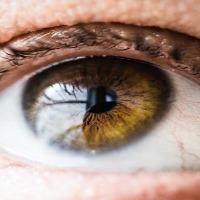 Sri Lanka donated us 35,000 eyes, but we lost sight: Pakistan ophthalmologist
18 hours ago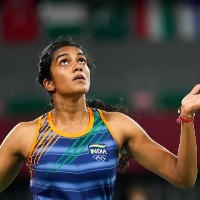 BWF World Tour Finals: Sindhu loses to An Se-young in final
20 hours ago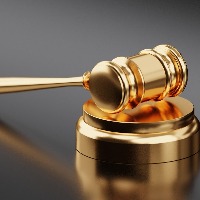 Hyderabad Court directs Rapido to take down commercial defaming TSRTC
21 hours ago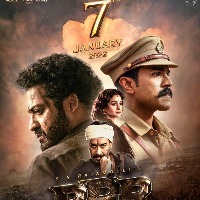 'RRR' makers to release film in over 1,000 multiplexes across the US
21 hours ago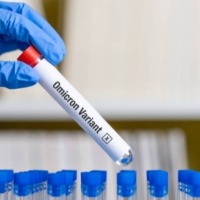 Omicron found in more US states, adds new uncertainties
21 hours ago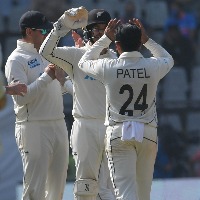 IND v NZ, 2nd Test: India declare on 276/7, set New Zealand target of 540
23 hours ago