No increase in Hussain Sagar pollution this year, says TSPCB
14-10-2021 Thu 12:43 IST | IANS |
Local
Hyderabad, Oct 14: Telangana State Pollution Control Board (TSPCB) has claimed that the pollution level in Hyderabad's Hussain Sagar lake has not increased this year due to immersion of Ganesh idols when compared to the previous year.

The board attributed this to the heavy rains received in Hyderabad after immersion.

Every year TSPCB monitors the water quality of Hussain Sagar lake during Ganesh festival. This year too it monitored the water quality of the lake as per Central Pollution Control Board's revised guidelines for idol immersion of 2020.

The festival, which began on September 10, ended on September 19. Like every year, thousands of Ganesh idols from various parts of twin cities of Hyderabad and Secunderabad and outskirts were immersed in the lake during the festival.

According to joint chief environmental scientist of TSPCB, the water quality was monitored before, during and after immersion of idols.

The samples were collected from six different locations on September 8, 13, 15, 17, 19 and 28. Four samples were collected during immersion and one each before and after immersion.

The samples were collected at platform number one and 2 at NTR Park, near Lumbini Park, at Necklace Road, near Lepakshi Handicrafts (near immersion point) and near Buddha Status (midstream) control point.

At all the locations, Dissolved Oxygen (DO) has shown a decreasing trend during idol immersion, said the board. Total Dissolved Solids (TDS) has shown an increasing trend during idol immersion and specially at Necklace Road TDS has increased drastically during immersion.

Chemical Oxygen Demand (COD) and Biological Oxygen Demand (BOD) values have also increased during the idol immersion. However, Dissolved Oxygen at all locations restored to normalcy after immersion. At all the locations heavy metals were below detectable limits either before, during or after immersion of idols, says the report.

According to the TSPCB, the reasons for this trend include heavy to very heavy rainfall received in Telangana between September 7 and 29 that coincided with the period of Ganesh festival.

"Even the city of Hyderabad witnessed a heavy rainfall on September 27. Due to heavy rainfall Hussain Sagar received storm water from all parts of the city. This resulted in dilution and flooding of waters thereby restoring the lake condition to the normal state, that is clearly reflected in parameters i.e DO, COD and TDS at all locations," the report said.

When compared to previous year, this year the TDS, COD and BOD have shown a minimal increase before, during and after immersion at all locations. This year Dissolved Oxygen has shown an overall improvement than the previous year at all monitoring locations. The heavy metals have shown no significant change either before, during or after immersion when compared to previous year, the board concluded.

Concerned over the increasing pollution in the lake, Telangana High Court had refused to allow immersion of idols of Plaster of Paris this year. It had rejected the plea of the state government for modifying its orders, saying it can't allow pollution of the lake.

The government later moved the Supreme Court, which allowed the immersion of idols made of Plaster of Paris for this year. The apex court issued certain directions to check pollution.

Greater Hyderabad Municipal Corporation (GHMC) had given the undertaking that the idols will be removed from the lake within 24 hours of immersion.

The municipal body also made it clear that it will ban immersion of POP idols from next year in the light of the guidelines of Central Pollution Control Board.

After the immersion, GHMC had removed 5,711 tonnes of debris from Hussain Sagar.
---
More News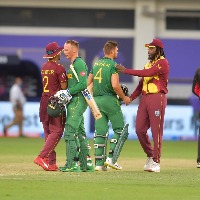 T20 World Cup: Markram, Rassie star as South Africa thrash West Indies
55 minutes ago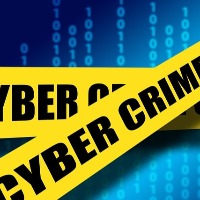 Pan India helpline for cyber crime, frauds launched
57 minutes ago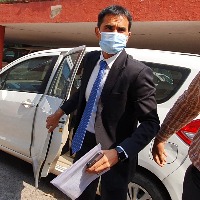 5-member team to examine Wankhede in Mumbai on Wednesday
1 hour ago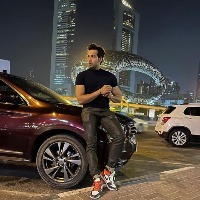 Hyderabad is always a unique, refreshing experience: Arhaan Khan
1 hour ago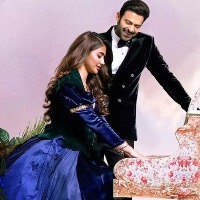 'Radhe Shyam' second teaser on the way: Get ready for glimpse of 'Prerana'
1 hour ago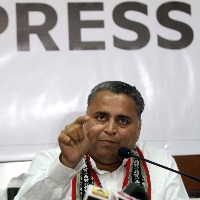 Neelamani Durga Devi Mandir was damaged at Andhra govt's behest: BJP
1 hour ago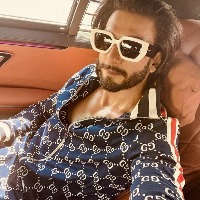 Ranveer Singh posts quirky picture and the Internet has a field day!
1 hour ago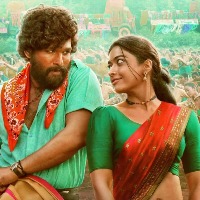 'Saami Saami' fails to match hype around Allu Arjun's 'Pushpa'
1 hour ago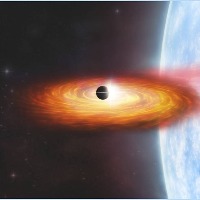 NASA finds first signs of planet outside Milky Way galaxy
1 hour ago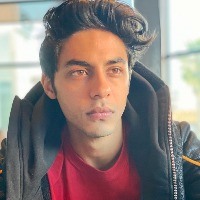 Aryan Khan bail plea: Bombay HC to continue hearing on Wednesday
1 hour ago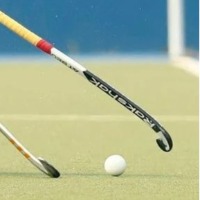 No spectators to be allowed at junior hockey world cup at Bhubaneswar
2 hours ago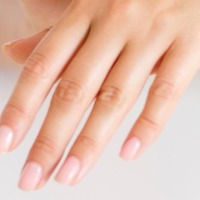 Understanding the need of nail hygiene after Covid
2 hours ago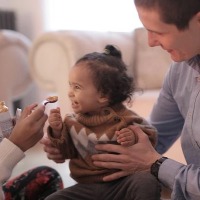 What to feed your baby in year one?
2 hours ago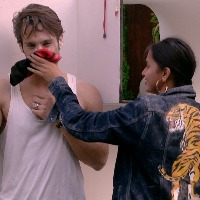 'Bigg Boss 15': Ieshaan, Rajiv fight; Karan, Tejasswi grow close
2 hours ago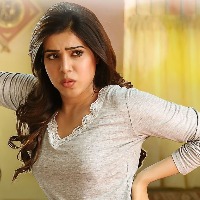 Samantha invokes Shilpa Shetty's example in court case
2 hours ago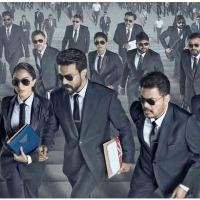 Ram Charan, Shankar's next movie keenly anticipated
3 hours ago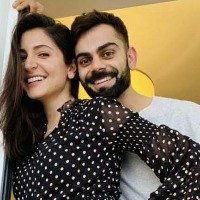 Anushka Sharma trolled after Team India's defeat to Pak in T20 World Cup
4 hours ago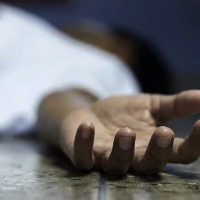 Andhra woman found dead in Hyderabad hotel, murder suspected
4 hours ago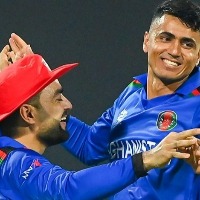 T20 World Cup: Taliban officials hail Afghan cricket team's win
4 hours ago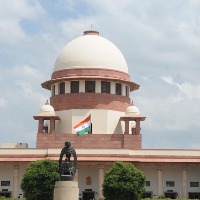 Pegasus row: SC to pronounce judgment on probe pleas on Wednesday
4 hours ago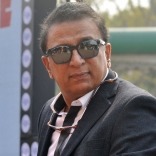 Virat an absolutely amazing talent, says Gavaskar
5 hours ago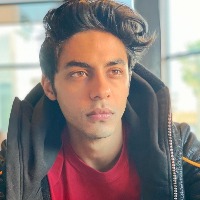 Aryan Khan denies links with Sail, Gosavi as NCB opposes bail plea
5 hours ago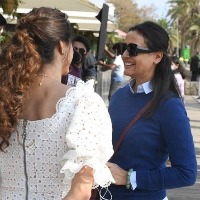 'Sarkaru Vaari Paata': Mahesh Babu's wife shares shooting updates from Barcelona
6 hours ago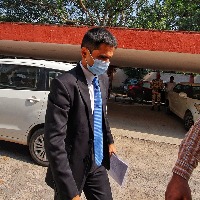 Aryan Khan drug case: Sameer Wankhede in Delhi to meet NCB chief
6 hours ago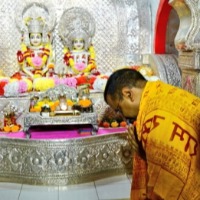 Kejriwal doesn't have any character or ideology: Gautam Gambhir
7 hours ago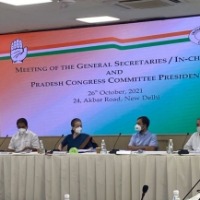 Discipline, unity must for strengthening Congress: Sonia Gandhi
7 hours ago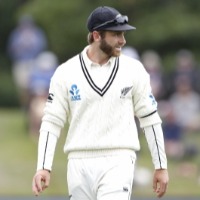 Ex-New Zealand great warns Williamson about Pak, says 'The bear is angry'
8 hours ago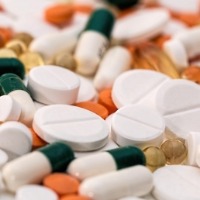 NPPA fixes price for 12 anti-diabetic generic medicines
8 hours ago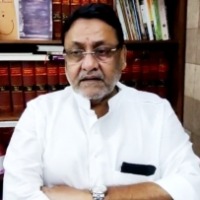 Rs 1,000-crore 'extorted' from Bollywood in Mumbai, Maldives, claims Nawab Malik
8 hours ago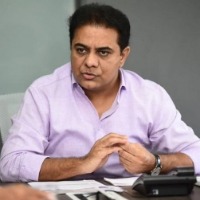 KTR digs Modi's old video on LPG price hike to target BJP
8 hours ago