Taliban hardliners takeover Doha talks - Baradar, Khalilzad missing from new phase of negotiations
New Delhi, Oct 9 : The United States and the Taliban are meeting again in Doha. This will be the first meeting after the takeover of Kabul in August by the insurgent group.

But the US special Representative Zalmay Khalilzad, an icon of the Doha round of talks, is not part of the US delegation. Instead, his deputy Tom West and the chief of USAID, Sarah Charles will be leading the US delegation. Zalmay Khalilzad is said to be the one who has for years spearheaded US talks with the Taliban in Doha. The dialogue did not go according to plan, and the Taliban returned to power in Afghanistan ahead of schedule, through unilateral military action.

There is a change in the Taliban side too. Instead of Mullah Baradar, now acting Foreign Minister Amir Khan Muttaqi is leading the delegation with all new faces. The delegation includes information and culture minister Khairullah Khairkhwa, the director of intelligence Mullah Abdulhaq Wasiq, interior deputy minister Malwlawi Noor Jalal, Shabuddin Delawar and Haji Mohammad. Most of them are close aides of the Interior Minister Sirajuddin Haqqani.

"This meeting is not about granting recognition or conferring legitimacy. We remain clear that any legitimacy must be earned through the Taliban's own actions. They need to establish a sustained track record," reports Reuter quoting the US official sources.

It was only last year when Khalilzad and Mullah Baradar were credited for the US-Taliban historic Doha agreement and after the Taliban's victory, it was believed that Baradar will be leading the new Taliban government in Kabul. But thanks to Pakistan, he lost to the powerful Haqqanis and had to lick his wounds. He was "demoted" as one of the deputies of the Prime Minister of the new Taliban government.

But Baradar's dear friend, the US envoy Khalilzad who got him out of the Pakistani jail to kick start the peace talks, is still on the job. Despite a clamour that his head should roll after the Afghan fiasco, US President Joe Biden has refused to sack him.

The US lawmaker Michael Waltz, an Afghan veteran, sent a letter to Biden pillorying Khalilzad's performance.

"Khalilzad has provided you with poor counsel and his diplomatic strategy has failed spectacularly", reported AFP quoting his letter. Khalilzad's last tweet was begging the Taliban to pull back its fighters as they converged on Kabul."We demand an immediate end to attacks against cities, urge a political settlement, and warn that a government imposed by force will be a pariah state," the envoy wrote.

Once a prolific social media bullhorn, Khalilzad has gone silent since the Taliban returned to power and the chaos that followed during the US evacuations. He was seen as the main precursor to the Pashtun-dominated group's lightning victory in Afghanistan. He was the one who insisted that the Taliban had changed and said that they were not the same group who deceived the Clinton administration in pre-9/11 diplomacy.

According to US analyst Loannis Koskinas, a senior fellow in the international security programme of New America told TRT World, "The Taliban were explicit in their intent of a total takeover of Afghanistan. Ambassador Khalilzad's efforts were supposed to be about a graceful exit for the US that didn't leave a mess behind, in Afghanistan. The Taliban achieved their goal; Ambassador Khalilzad did not."

Now the US and Taliban are meeting again at the same venue in Doha for a two day talks and from the US side, the agenda is clear. The US will remind the Taliban of its commitment that it will not allow Afghanistan to again become a hotbed for Al-Qaeda and other extremists while pressing the group to improve access for humanitarian aid as the country faces the prospect of a "really severe and probably impossible to prevent" economic contraction. It will press the Taliban to ensure continued safe passage for US citizens and others out of Afghanistan and to release kidnapped US citizen Mark Frerichs who has been under the custody of the Haqqani Network.
---
More News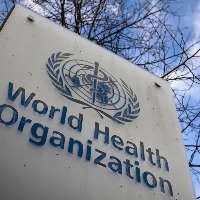 WHO body seeks more clarification to decide on Covaxin EUL
20 minutes ago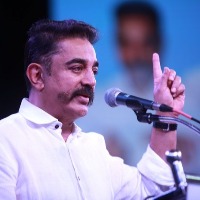 Stalin yet to fulfil poll promise of monthly report: Kamal Haasan
27 minutes ago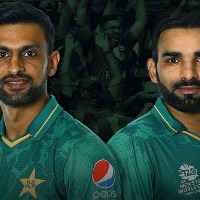 T20 World Cup: Pakistan beat New Zealand by five wickets
30 minutes ago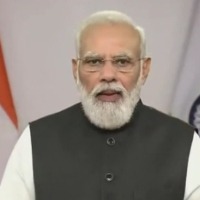 Faith has developed that corrupt will not go scot-free: Modi
7 hours ago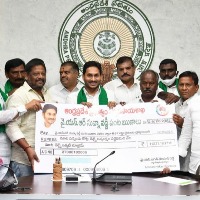 Andhra CM YS Jagan releases Rs 2,190 cr to farmers as financial assistance
7 hours ago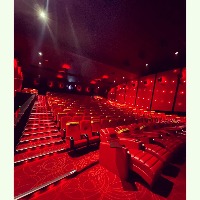 PVR Cinemas forays into commercial, residential cleaning services
7 hours ago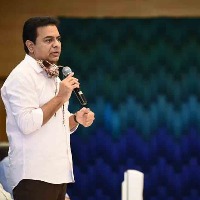 KTR comes under flak over violation of rules by TRS
8 hours ago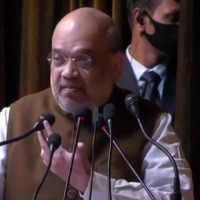 Shah to address 3-day conference on Modi's 20 yrs as head of govt
8 hours ago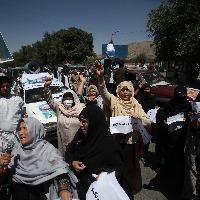 Afghan women protest against restrictions imposed by Taliban
8 hours ago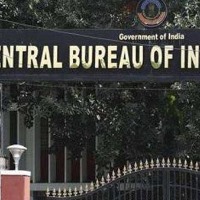 CBI arrests 2 customs officials in Hyderabad over bribery charges
8 hours ago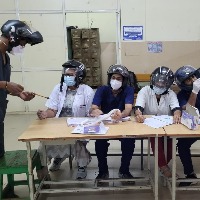 Junior doctors at Hyderabad's Osmania Hospital wear helmets
8 hours ago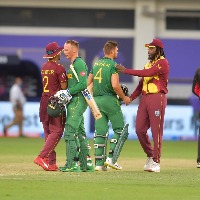 T20 World Cup: Markram, Rassie star as South Africa thrash West Indies
10 hours ago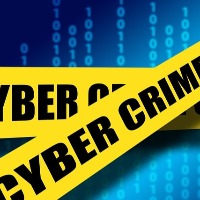 Pan India helpline for cyber crime, frauds launched
10 hours ago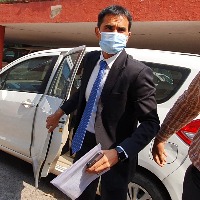 5-member team to examine Wankhede in Mumbai on Wednesday
10 hours ago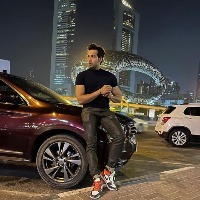 Hyderabad is always a unique, refreshing experience: Arhaan Khan
10 hours ago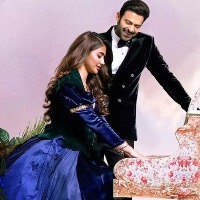 'Radhe Shyam' second teaser on the way: Get ready for glimpse of 'Prerana'
10 hours ago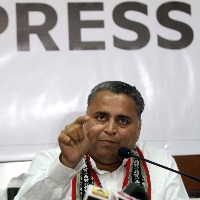 Neelamani Durga Devi Mandir was damaged at Andhra govt's behest: BJP
10 hours ago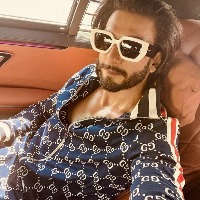 Ranveer Singh posts quirky picture and the Internet has a field day!
10 hours ago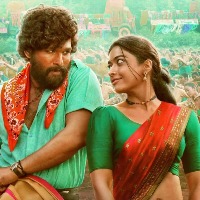 'Saami Saami' fails to match hype around Allu Arjun's 'Pushpa'
10 hours ago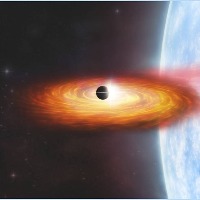 NASA finds first signs of planet outside Milky Way galaxy
10 hours ago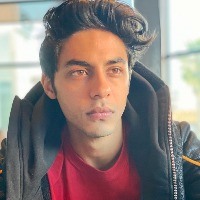 Aryan Khan bail plea: Bombay HC to continue hearing on Wednesday
10 hours ago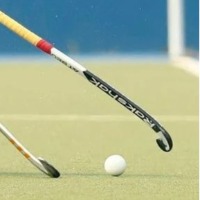 No spectators to be allowed at junior hockey world cup at Bhubaneswar
11 hours ago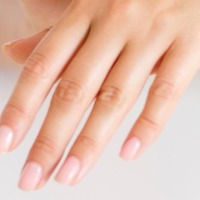 Understanding the need of nail hygiene after Covid
11 hours ago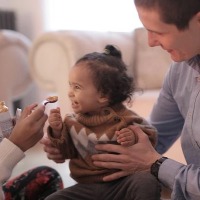 What to feed your baby in year one?
12 hours ago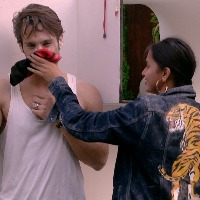 'Bigg Boss 15': Ieshaan, Rajiv fight; Karan, Tejasswi grow close
12 hours ago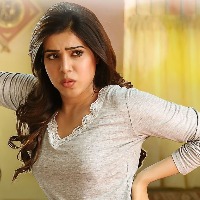 Samantha invokes Shilpa Shetty's example in court case
12 hours ago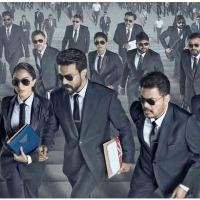 Ram Charan, Shankar's next movie keenly anticipated
13 hours ago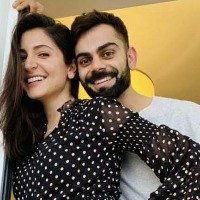 Anushka Sharma trolled after Team India's defeat to Pak in T20 World Cup
13 hours ago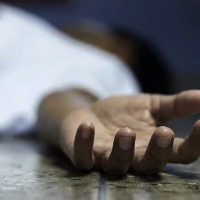 Andhra woman found dead in Hyderabad hotel, murder suspected
13 hours ago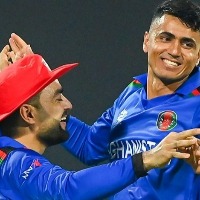 T20 World Cup: Taliban officials hail Afghan cricket team's win
13 hours ago