Panchjanya now attacks Rahul for 'leadership style', slams Congress
04-10-2021 Mon 06:40 IST | IANS |
National
New Delhi, Oct 4 : An RSS-linked magazine has taken potshots at the Congress and its former President Rahul Gandhi, saying the country's oldest political party is passing through its "worst-ever phase" due to "an immature and careless leader".

In its cover story on Rahul Gandhi for the October 10 edition, the Panchjanya, criticised the working style of the Congress leader, saying "the rahu kaal (bad phase) of Congress begins with Rahul".

Citing the internal bickering and disagreements in the Congress, the magazine said as long as seasoned leader Ahmed Patel was alive, he used to prepare party strategies on the basis of party interim chief Sonia Gandhi's suggestions, and also provided "necessary balance" to Rahul Gandhi. However, the situation has changed now, the magazine noted.

Alleging that Rahul's sister Priyanka Gandhi, the party's General Secretary, and her husband Robert Vadra, have their own "ambitions", Panchjanya said even Vadra believes that his wife has more potential than Rahul Gandhi, and she is not just capable of contesting election from any seat but also emerging victorious.

On the recent developments in Punjab, the magazine said naming Charanjit Singh Channi as the new Chief Minister in place of veteran leader Captain Amarinder Singh -- whom the Panchjanya described as later former Prime Minister Rajiv Gandhi's friend -- and terming it a "masterstroke" turned out a joy cut short moment following state chief Navjot Singh Sidhu's resignation.

Taking a dig at the Congress high command, Panchjanya accused the Congress, during its long period of governance, of only promoting division among people and poverty, and now since it is out of power, the party is struggling with infighting.

It also held the "owners of the house" responsible for the current political scenario the Congress is dealing with in Chhattisgarh and Rajasthan.

The magazine also questioned the Congress over former Left leader and former JNUSU President Kanhaiya Kumar's inclusion into the party fold, saying "tomorrow he might claim to be a taller leader than Rahul Gandhi by standing on his shoulders".

It further said the Congress needs to do some serious introspection to save the party, adding it is necessary to have a competent Opposition in the democracy, and "it's not the responsibility of those in power to strengthen the Opposition".

The Panchjanya had been in the news for its previous issues attacking Infosys and its leader N.R. Narayana Murthy over the glitches in the income tax portal, and then Amazon and its chief, Jeff Bezos, calling the global e-commerce giant "East India Company 2.0".
---
More News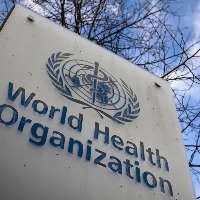 WHO body seeks more clarification to decide on Covaxin EUL
19 minutes ago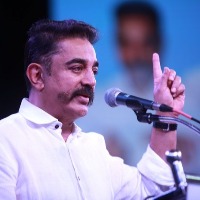 Stalin yet to fulfil poll promise of monthly report: Kamal Haasan
26 minutes ago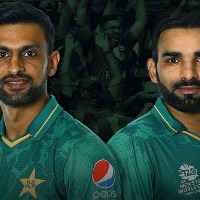 T20 World Cup: Pakistan beat New Zealand by five wickets
29 minutes ago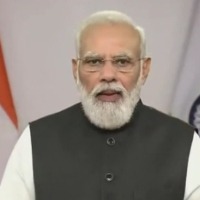 Faith has developed that corrupt will not go scot-free: Modi
7 hours ago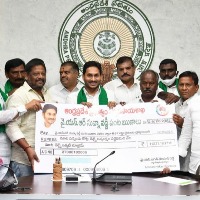 Andhra CM YS Jagan releases Rs 2,190 cr to farmers as financial assistance
7 hours ago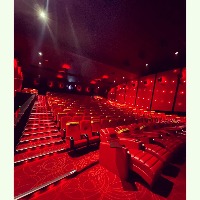 PVR Cinemas forays into commercial, residential cleaning services
7 hours ago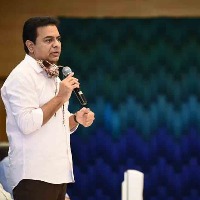 KTR comes under flak over violation of rules by TRS
8 hours ago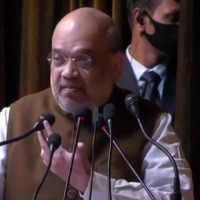 Shah to address 3-day conference on Modi's 20 yrs as head of govt
8 hours ago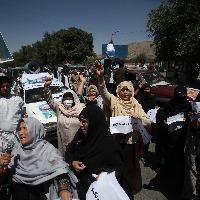 Afghan women protest against restrictions imposed by Taliban
8 hours ago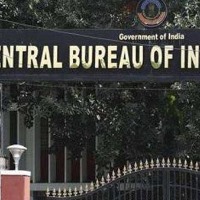 CBI arrests 2 customs officials in Hyderabad over bribery charges
8 hours ago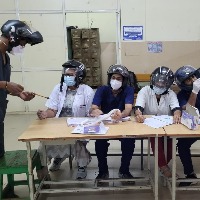 Junior doctors at Hyderabad's Osmania Hospital wear helmets
8 hours ago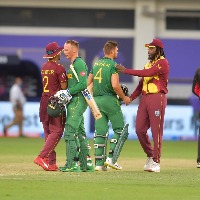 T20 World Cup: Markram, Rassie star as South Africa thrash West Indies
10 hours ago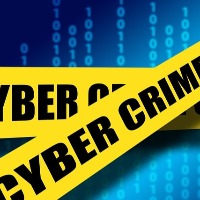 Pan India helpline for cyber crime, frauds launched
10 hours ago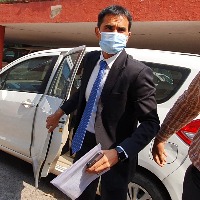 5-member team to examine Wankhede in Mumbai on Wednesday
10 hours ago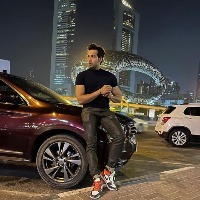 Hyderabad is always a unique, refreshing experience: Arhaan Khan
10 hours ago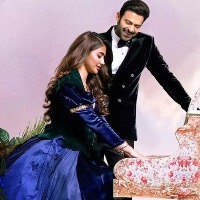 'Radhe Shyam' second teaser on the way: Get ready for glimpse of 'Prerana'
10 hours ago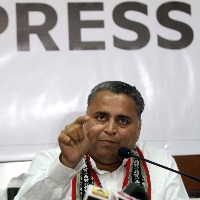 Neelamani Durga Devi Mandir was damaged at Andhra govt's behest: BJP
10 hours ago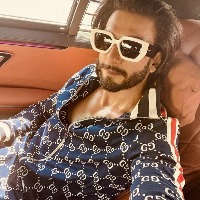 Ranveer Singh posts quirky picture and the Internet has a field day!
10 hours ago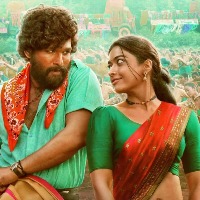 'Saami Saami' fails to match hype around Allu Arjun's 'Pushpa'
10 hours ago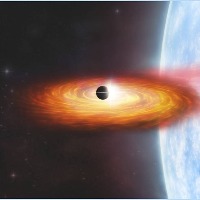 NASA finds first signs of planet outside Milky Way galaxy
10 hours ago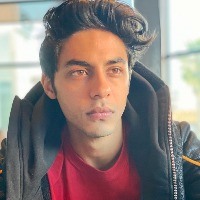 Aryan Khan bail plea: Bombay HC to continue hearing on Wednesday
10 hours ago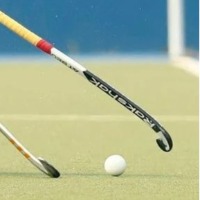 No spectators to be allowed at junior hockey world cup at Bhubaneswar
11 hours ago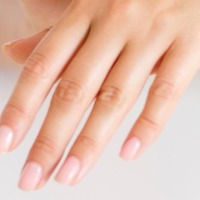 Understanding the need of nail hygiene after Covid
11 hours ago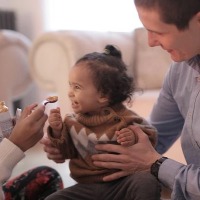 What to feed your baby in year one?
12 hours ago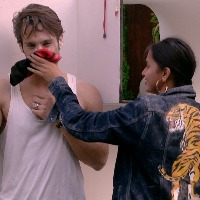 'Bigg Boss 15': Ieshaan, Rajiv fight; Karan, Tejasswi grow close
12 hours ago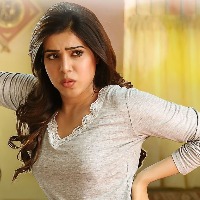 Samantha invokes Shilpa Shetty's example in court case
12 hours ago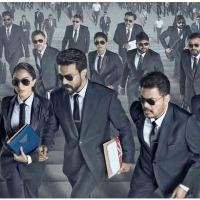 Ram Charan, Shankar's next movie keenly anticipated
13 hours ago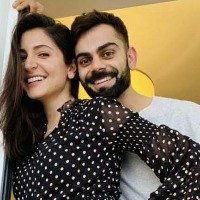 Anushka Sharma trolled after Team India's defeat to Pak in T20 World Cup
13 hours ago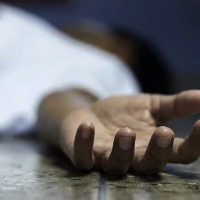 Andhra woman found dead in Hyderabad hotel, murder suspected
13 hours ago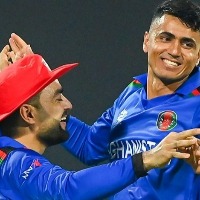 T20 World Cup: Taliban officials hail Afghan cricket team's win
13 hours ago