TTD invites Bommai for devotional channel launch
02-10-2021 Sat 19:23 IST | IANS |
Local
Bengaluru, Oct 2 : The Tirumala Tirupathi Devasthanams (TTD) delegation on Saturday invited Karnataka Chief Minister Basavaraj Bommai for the launch of Sri Venkateshwara Bhakti Channel in Hindi and Kannada languages.

The delegation was being headed by TTD Chairman Y.V. Subba Reddy, executive officer K.S. Jawahar Reddy along with priests. They met Bommai and invited him for the launch scheduled on October 11.

Sri Venkateshwara Bhakti Channel available in Telugu and Tamil languages will now be available for a larger group of audience in Hindi speaking states, and in Kannada language as well.

A large number of people including Bollywood celebrities, business tycoons, revere Lord Venkateshwara.

The delegation also invited Bommai for Srivari annual Bramhotsavams in Tirumala from October 7 to 15. Subba Reddy briefed Bommai about the elaborative preparations taken for the organisation of the Bramhotsavam programme.
---
More News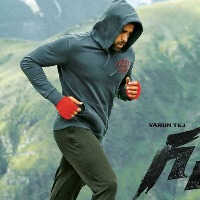 'Ghani Anthem' matches the spirit of sports drama
29 minutes ago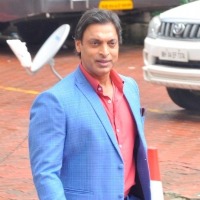 Shoaib Akhtar walks out of talk show after being 'insulted' on national TV
2 hours ago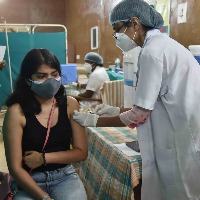 Telangana to further intensify Covid vaccination
3 hours ago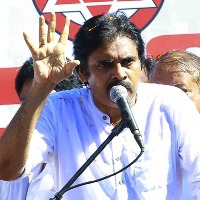 Andhra Pradesh is narcotics hub of India: Pawan Kalyan
3 hours ago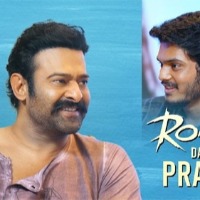 Prabhas' good-humoured 'interview' with Akash, Ketika goes viral
4 hours ago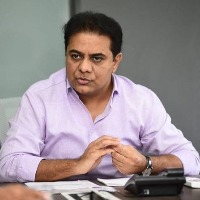 KTR leaves for Paris to address 'Ambition India Business Forum'
5 hours ago
Huzurabad witnesses intense canvassing on last day
5 hours ago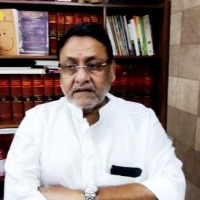 Nawab Malik alleges Wankhede's links with global drugs mafia, seeks probe
6 hours ago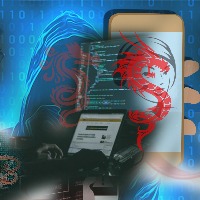 Pegasus row: SC sets up committee headed by retired judge to probe snooping allegations
6 hours ago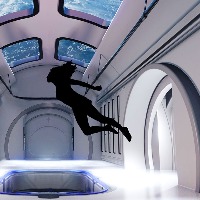 Jeff Bezos' Blue Origin to build a private space station by 2030
7 hours ago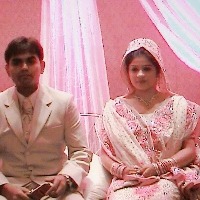 Now Nawab Malik celebrates 'nikaah' of 'sweet couple Sameer Dawood Wankhede-Shabana Quraishi'
8 hours ago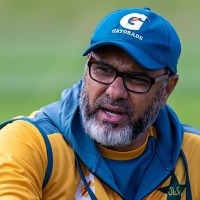 Waqar Younis apologises 'with folded hands' after controversial remark
8 hours ago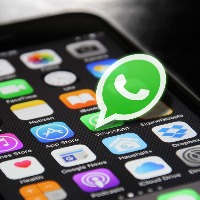 Users can now transfer WhatsApp chats from iOS to Pixel, Android 12 phones
8 hours ago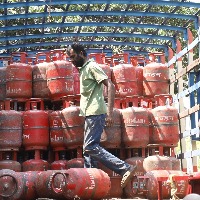 Now selling counterfeit cookers, helmets, or gas cylinders offence
9 hours ago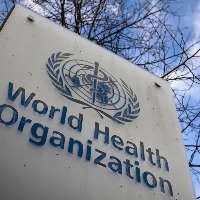 WHO body seeks more clarification to decide on Covaxin EUL
12 hours ago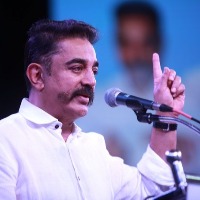 Stalin yet to fulfil poll promise of monthly report: Kamal Haasan
12 hours ago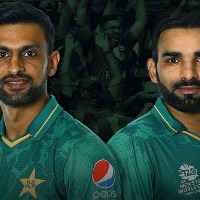 T20 World Cup: Pakistan beat New Zealand by five wickets
12 hours ago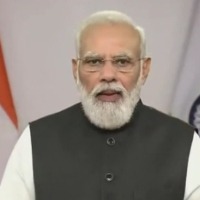 Faith has developed that corrupt will not go scot-free: Modi
19 hours ago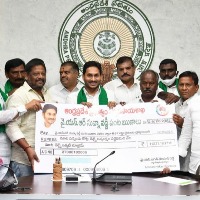 Andhra CM YS Jagan releases Rs 2,190 cr to farmers as financial assistance
19 hours ago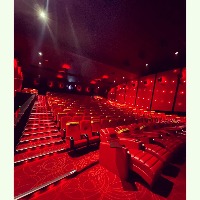 PVR Cinemas forays into commercial, residential cleaning services
19 hours ago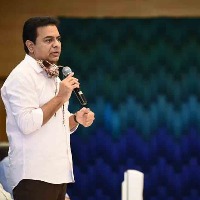 KTR comes under flak over violation of rules by TRS
20 hours ago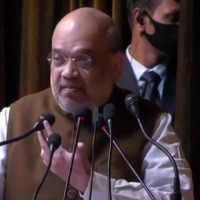 Shah to address 3-day conference on Modi's 20 yrs as head of govt
20 hours ago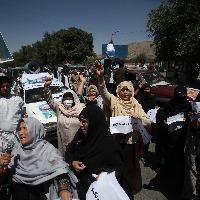 Afghan women protest against restrictions imposed by Taliban
20 hours ago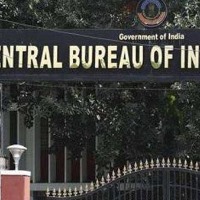 CBI arrests 2 customs officials in Hyderabad over bribery charges
20 hours ago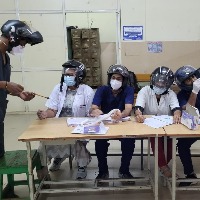 Junior doctors at Hyderabad's Osmania Hospital wear helmets
20 hours ago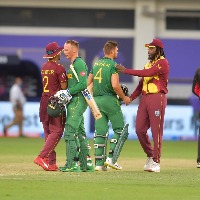 T20 World Cup: Markram, Rassie star as South Africa thrash West Indies
22 hours ago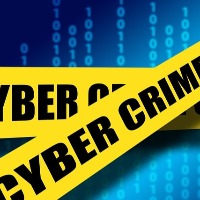 Pan India helpline for cyber crime, frauds launched
22 hours ago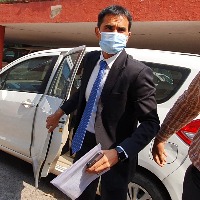 5-member team to examine Wankhede in Mumbai on Wednesday
22 hours ago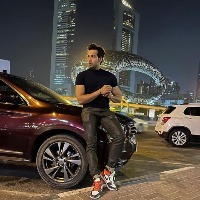 Hyderabad is always a unique, refreshing experience: Arhaan Khan
22 hours ago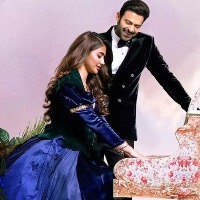 'Radhe Shyam' second teaser on the way: Get ready for glimpse of 'Prerana'
22 hours ago