ED questions Tollywood director Puri Jagannadh for 10 hours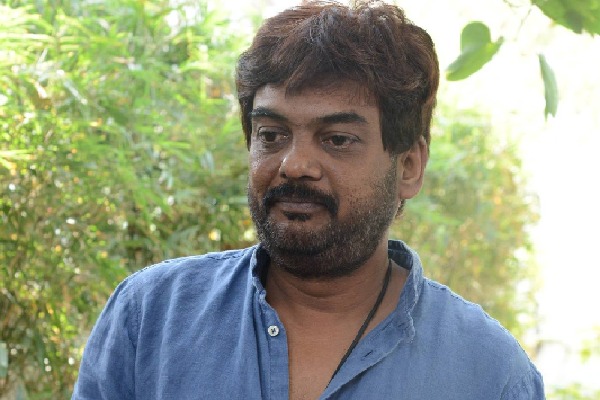 Hyderabad, Aug 31 : The Enforcement Directorate (ED) questioned leading Telugu film director Puri Jagannadh for nearly 10 hours on Tuesday in connection with a money-laundering probe linked to a four-year-old drug case.

Jagannadh, who, along with his chartered accountant, appeared before ED officials after he was summoned in connection with the probe, left the ED office Tuesday night.

The ED officials are reported to have recorded the director's statement and quizzed him about some financial transactions.

Producer Bandla Ganesh also arrived at the ED office in the evening, triggering speculations that he too was summoned. He, however, clarified that he came to the ED office only to meet his friend Jagannadh but was not allowed. He requested media not to link him with the case.

The ED last week issued notices to 10 persons connected to Tollywood and two others including a private club manager as part of a money laundering probe linked to the drugs racket.

Actors Rakul Preet Singh, Rana Daggubati, Ravi Teja, Charmee Kaur, Navdeep, Mumaith Khan, and Jagnnadh have been asked to appear before ED between August 31 and September 22.

Tanish, Nandu, and actor Ravi Teja's driver Srinivas are also among those summoned.

The questioning is likely to bring to light new facts about the drugs racket which was busted with the arrest of drug peddlers in 2017.

Before beginning the questioning of Tollywood personalities, the ED gathered details of the investigations conducted by the Special Investigation Team (SIT) of Telangana's Prohibition and Excise Department.

The questioning by the ED has brought the focus back on the case, which was in cold storage and was even considered dead by many due to the clean chit given by SIT to the film personalities.
---
More News
Aamir Khan hosts trailer preview, enjoys panipuri at event
4 hours ago
IPL 2022: 'You make cricket special', Kohli pens heartfelt note for RCB fans after team's loss in Qualifier 2
5 hours ago
Big B's granddaughter paints wall to highlight menstrual hygiene
5 hours ago
Central, state governments should work together: Venkaiah Naidu
6 hours ago
Cooperation is a great medium for self-sufficiency: PM Modi
7 hours ago
Jacqueline Fernandez gets court's nod to travel abroad
7 hours ago
Asia Cup hockey: India take revenge for earlier defeats, beat Japan 2-1 in Super 4s
7 hours ago
Cool offer in scorching summer, beat the heat with ice cream for Rs 2
9 hours ago
Akshay Kumar opens up on wearing costumes weighing 6 kilos in 'Prithviraj'
9 hours ago
Ram Charan in awe of his fan who walked 264 km to hand over a rare gift to him
9 hours ago
F3 actor Pradeep reveals real reason for death of actor Achyuth
10 hours ago
PropTech expects to see significant growth in the coming years
10 hours ago
PM Modi inaugurates world's first Nano Urea Liquid plant in Gandhinagar
10 hours ago
Even beggar is eligible to garland NTR statue but not Chandrababu, Lokesh: Perni Nani
10 hours ago
Boney Kapoor credit card misused, loses Rs 3.82 lakhs in cyber fraud
10 hours ago
MLA Balakrishna's wife Vasundhara launches Anna Canteen in Hindupur
11 hours ago
DGCA imposes Rs 5 lakh fine on IndiGo for denying boarding to special child
11 hours ago
Rajamouli and Ranbir will meet fans in Vizag for 'Brahmastra' promotions
11 hours ago
YSRCP MLA Anam's daughter Kaivalya meets Nara Lokesh, seeks Atmakur by-poll ticket
12 hours ago
'F3' logs biggest opening for Venkatesh, Varun Tej
12 hours ago