Allahabad HC says no to beard for UP cop
24-08-2021 Tue 09:40 IST | IANS |
National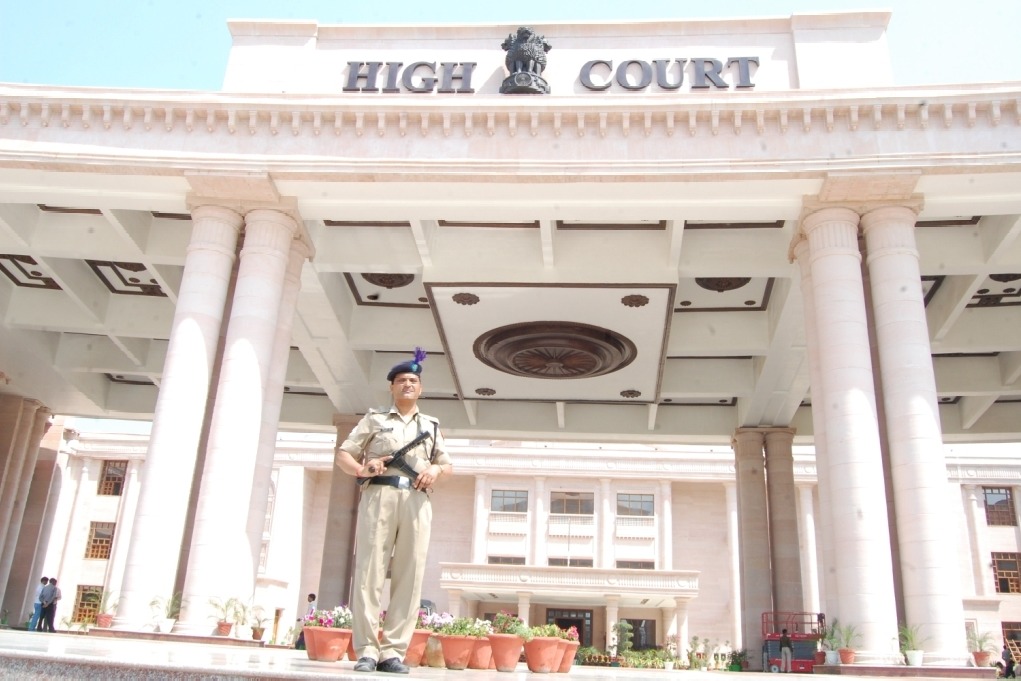 Lucknow, Aug 24 : A Lucknow bench of the Allahabad high court has declined to allow a police constable to grow a beard and held that refusal to cut the beard despite instructions from higher officials is a violation of the circular issued on October 26, 2020 by the Director General of Police.

"As such, it is not only wrong behaviour but the same is misdemeanour, misdeed and delinquency of the cop," the court observed.

The bench comprising Justice Rajesh Singh Chauhan passed the order on a writ petition filed by a police constable, Mohammad Farman.

The court observed that growing beard by a member of the disciplined force may not be protected under Article 25 of the Constitution of India.

"This is a domain of competent authority to issue guidelines in respect of wearing proper uniform and keeping the appearance in a manner required for the members of disciplined force and no interference should be done, in as much as, maintaining and wearing proper uniform as well as maintaining physical appearance is one of the first and foremost requirements of the members of disciplined force," the court said.

The petitioner had challenged his suspension of November 5, 2020 and charge sheet issued against him on July 29, 2021.

The Senior Superintendent of Police (SSP), Ayodhya, had taken action against him for keeping a beard despite being given instruction to shave it following the DGP circular of October 26, 2020 which prohibits a cop in the police force to keep beard.

Rebutting the plea that maintaining beard is a fundamental right of the petitioner, the bench observed, "Article 25 of the Constitution of India does not confer absolute right in this regard. All the rights have to be viewed in the context and letter and spirit in which they have been framed under the Constitution. As a matter of fact, rights guaranteed under Article 25 of the Constitution of India have in-built restrictions."

Dismissing the petition, the bench directed the authorities to conduct and conclude the departmental inquiry against the petitioner in accordance with law.
---
More News
There will be major changes at national level, says KCR
6 hours ago
Gautam Adani says PM Modi's Aatmanirbhar Bharat best way forward in new global conditions
6 hours ago
Police complaints filed against Telangana BJP chief for hate speech
6 hours ago
Nice to be back in Tamil Nadu, the land of Thiruvalluvar and Bharathi: Modi
7 hours ago
Centre is focused on infrastructure development: Modi
8 hours ago
'Dravidian Model': TN is state of inclusive growth, says Stalin
8 hours ago
PM Modi lays foundation stone for 11 projects worth Rs 31,500 cr in Chennai
8 hours ago
India women's cricket team to tour Sri Lanka in June for white-ball series
10 hours ago
PM Modi arrives in Chennai
10 hours ago
TRS banners with 17 questions greet Modi in Hyderabad
10 hours ago
IPL 2022: Security man lifts a fan who sneaks into field; Kohli reaction goes viral
10 hours ago
Kia to launch electric car with amazing features soon, bookings start
11 hours ago
Rajat Patidar postponed his marriage to take part in IPL 2022 after surprise RCB call-up
11 hours ago
CM Jagan accepted Chandrababu's proposal of renaming Konaseema district: GVL
11 hours ago
Reform, perform, transform define today's governance: PM Modi
11 hours ago
Vijay Devarakonda, Rashmika sizzle with style at Karan Johar's birthday bash
11 hours ago
Germany approves Bharat Biotech's Covaxin
12 hours ago
KCR, Deve Gowda discuss 'topics of national importance'
12 hours ago
Nation will hear sensational news within 2 to 3 months, says KCR
12 hours ago
Janhvi Kapoor to mark her debut in South with Jr NTR-Koratala film?
12 hours ago