Sisters tie rakhis to Telangana CM
22-08-2021 Sun 18:11 IST | IANS |
Local
Hyderabad, Aug 22 : Telangana Chief Minister K. Chandrasekhar Rao on Sunday celebrated Raksha Bandhan with his sisters tying rakhis to him.

Laxmamma, Jayamma, and Lalithamma tied rakhis to their brother at Pragati Bhavan, the official residence of the Chief Minister.

Chief Minister's wife Shobamma, their son and minister K.T. Rama Rao, his wife Neelima, MP J. Santosh Kumar, and others were also present.

Earlier, the chief minister greeted people on the occasion of Rakhi Pournami, saying that Raksha Bandhan observed on this day all over the country stands as a symbol of brotherhood.

KCR, as the Chief Minister is popularly known, said it is a very great occasion when sisters tie Rakhi to their brothers with love and affection and ask them to support and stand by them their whole life. He said Raksha Bandhan is living proof of the Indian culture's uniqueness and greatness.

His daughter K. Kavitha also greeted people on Raksha Bandhan. "A very happy #Rakshabandhan to all the brothers and sisters. Have a wonderful day blessed with love and joy," she tweeted.

Kavitha, who is a member of the Legislative Council, posted a picture with her brother K.T. Rama Rao and other family members.

Women and child welfare Minister Satyavati Rathore, MLA Sunita Mahender Reddy, Greater Hyderabad Mayor Gadwal Vijayalxmi, Warangal Mayor G. Sudha Rani and other women leaders of the Telangana Rashtra Samithi (TRS) tied Rakhis to Rama Rao.

In neighbouring Andhra Pradesh, women leaders of ruling YSR Congress Party (YSRCP) tied Rakhis to Chief Minister Y.S. Jagan Mohan Reddy. They included MLA Vidadala Rajini, Vijayawada Mayor R. Baghya Lakshmi, MLC Kalpalatha Reddy and AP Vaddi Corporation Chairman Gayatri Santoshini.

Jagan Mohan Reddy wished women on the occasion of Raksha Bandhan. He stated that women were achieving empowerment in all the fields.

Jagan Mohan Reddy's sister Y.S. Sharmila also took to Twitter to wish people. Sharmila, who recently floated the YSR Telangana Party posted four pictures in which she is tying rakhis to party leaders.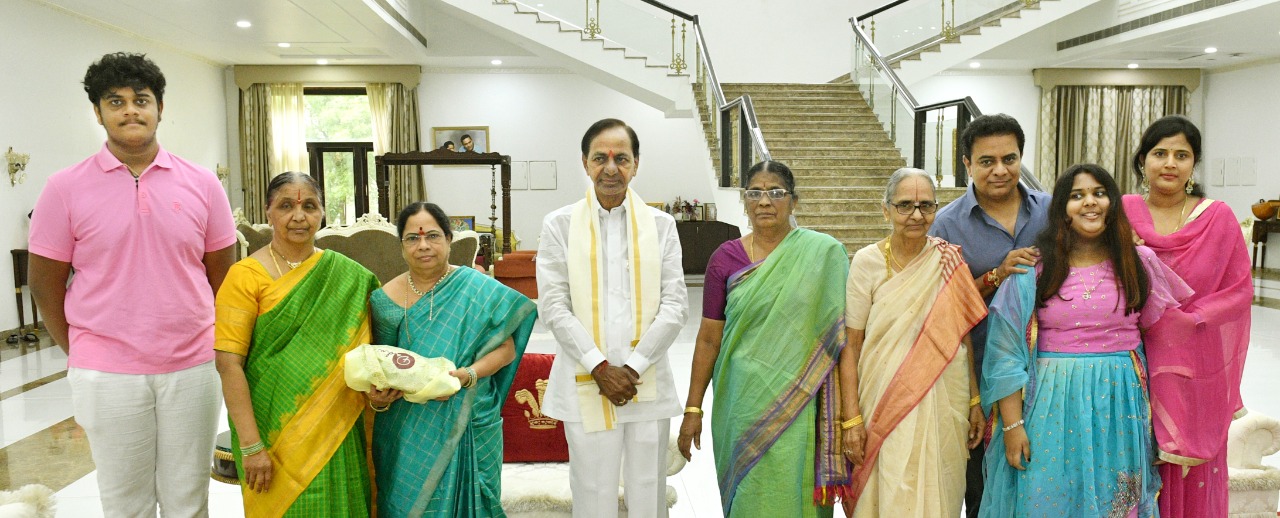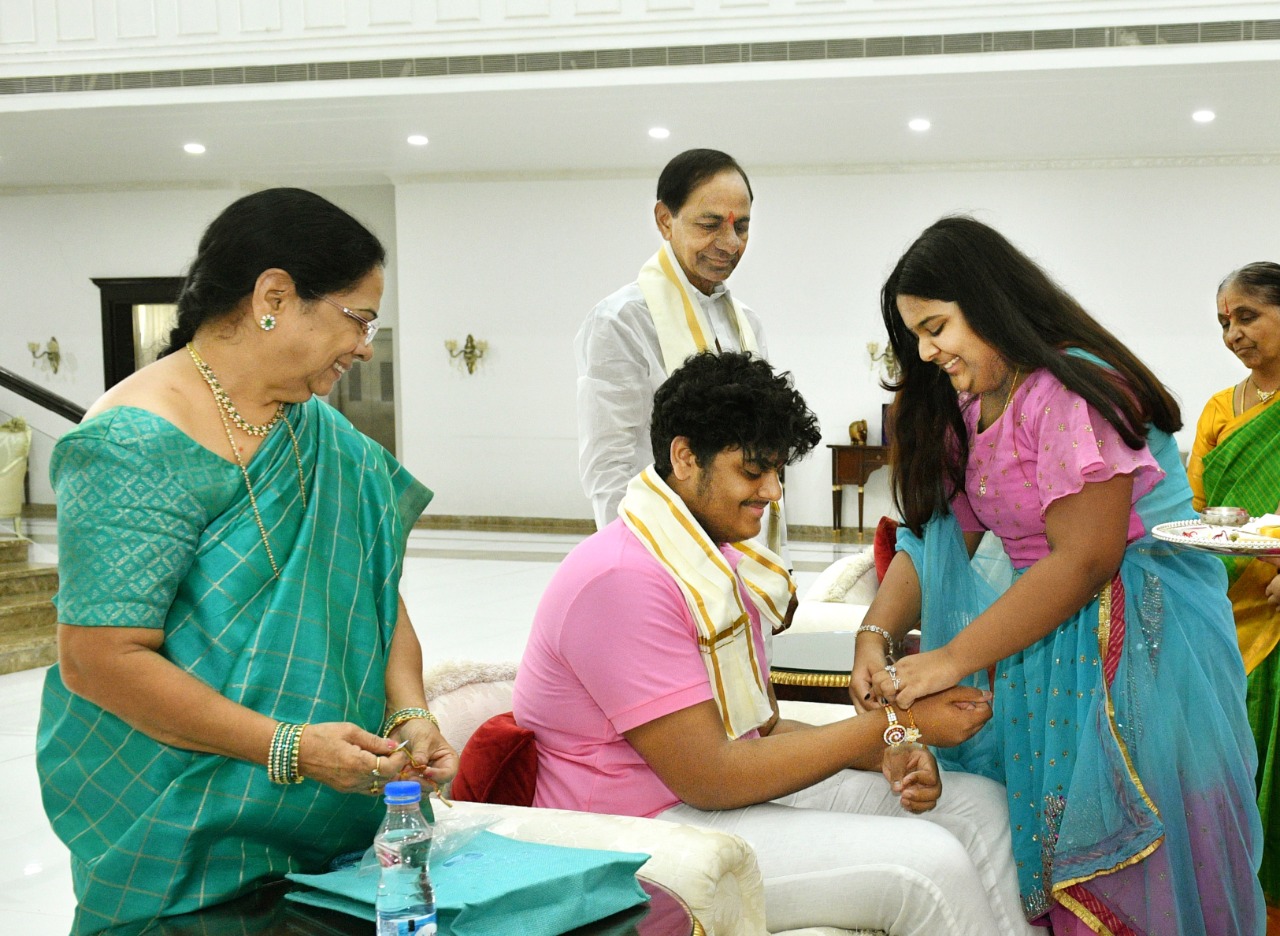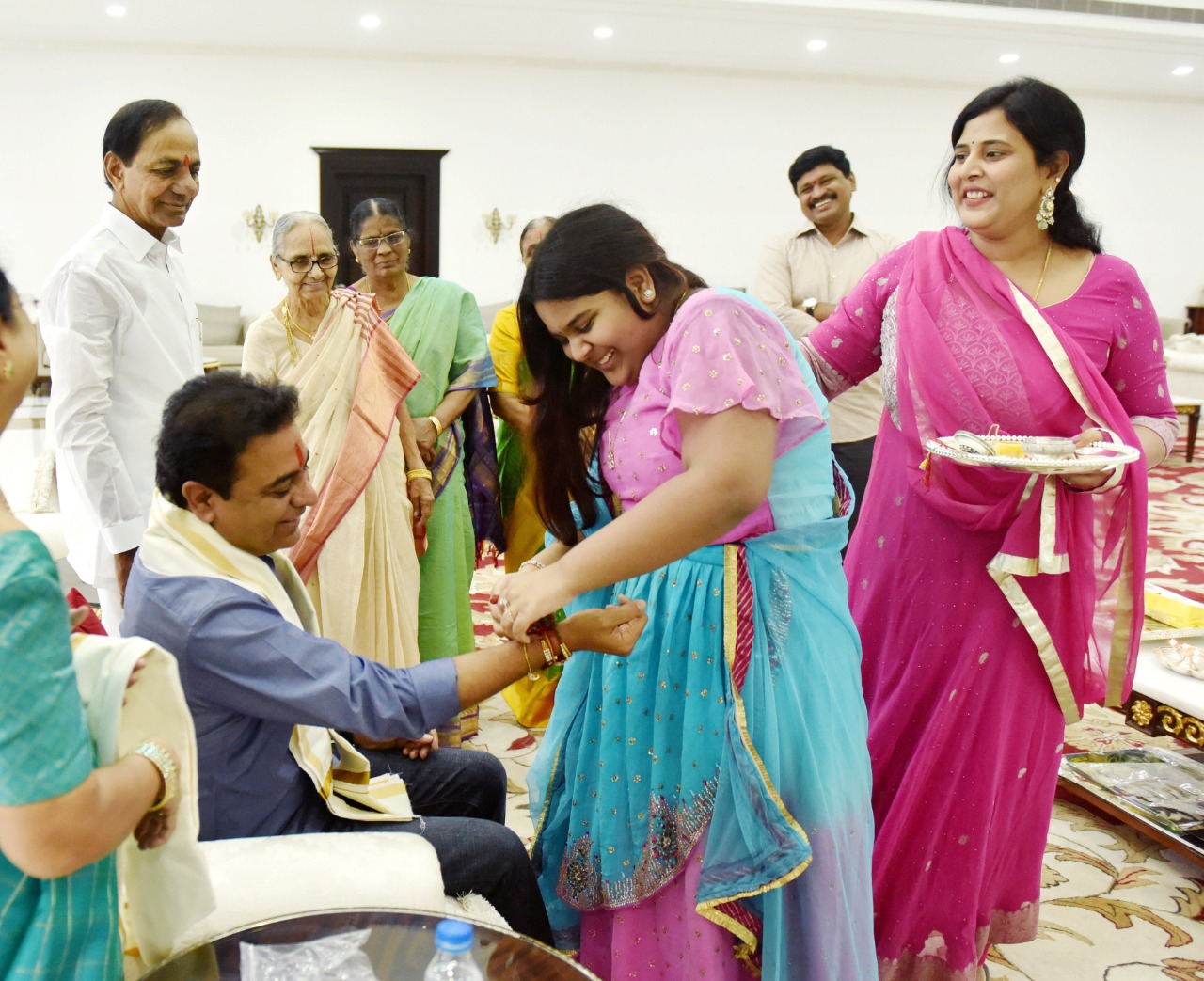 ---
More News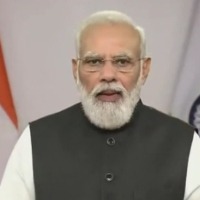 Faith has developed that corrupt will not go scot-free: Modi
5 hours ago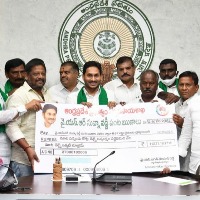 Andhra CM YS Jagan releases Rs 2,190 cr to farmers as financial assistance
5 hours ago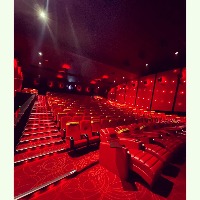 PVR Cinemas forays into commercial, residential cleaning services
5 hours ago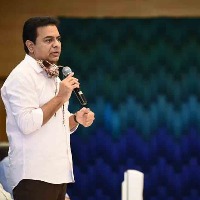 KTR comes under flak over violation of rules by TRS
6 hours ago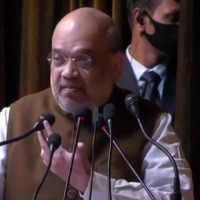 Shah to address 3-day conference on Modi's 20 yrs as head of govt
6 hours ago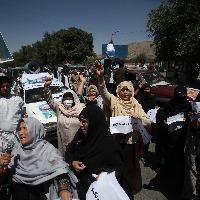 Afghan women protest against restrictions imposed by Taliban
6 hours ago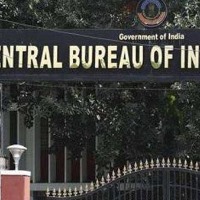 CBI arrests 2 customs officials in Hyderabad over bribery charges
6 hours ago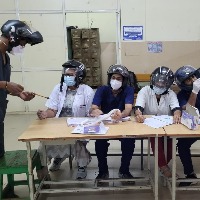 Junior doctors at Hyderabad's Osmania Hospital wear helmets
6 hours ago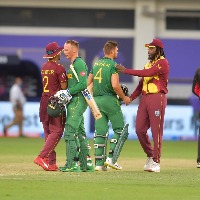 T20 World Cup: Markram, Rassie star as South Africa thrash West Indies
8 hours ago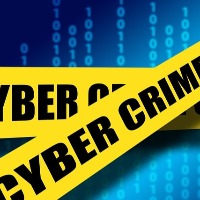 Pan India helpline for cyber crime, frauds launched
8 hours ago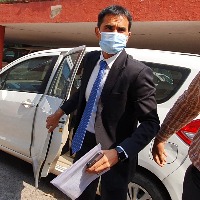 5-member team to examine Wankhede in Mumbai on Wednesday
8 hours ago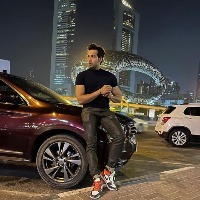 Hyderabad is always a unique, refreshing experience: Arhaan Khan
8 hours ago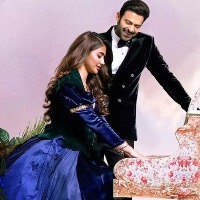 'Radhe Shyam' second teaser on the way: Get ready for glimpse of 'Prerana'
8 hours ago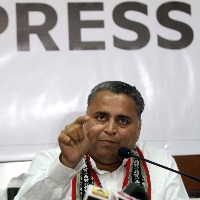 Neelamani Durga Devi Mandir was damaged at Andhra govt's behest: BJP
8 hours ago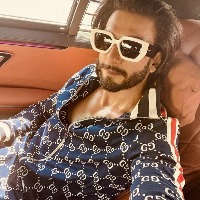 Ranveer Singh posts quirky picture and the Internet has a field day!
9 hours ago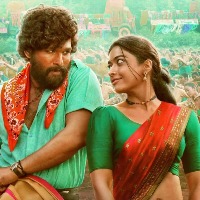 'Saami Saami' fails to match hype around Allu Arjun's 'Pushpa'
9 hours ago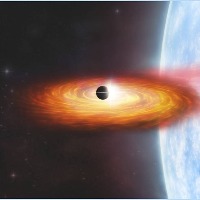 NASA finds first signs of planet outside Milky Way galaxy
9 hours ago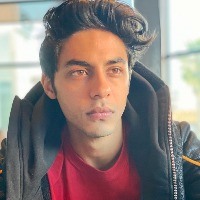 Aryan Khan bail plea: Bombay HC to continue hearing on Wednesday
9 hours ago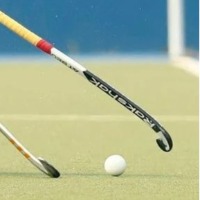 No spectators to be allowed at junior hockey world cup at Bhubaneswar
9 hours ago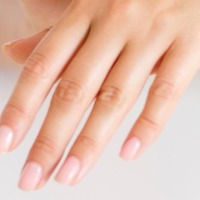 Understanding the need of nail hygiene after Covid
10 hours ago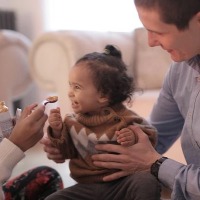 What to feed your baby in year one?
10 hours ago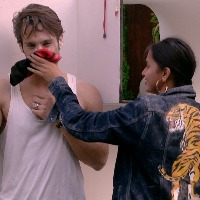 'Bigg Boss 15': Ieshaan, Rajiv fight; Karan, Tejasswi grow close
10 hours ago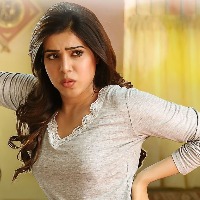 Samantha invokes Shilpa Shetty's example in court case
10 hours ago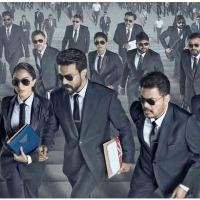 Ram Charan, Shankar's next movie keenly anticipated
11 hours ago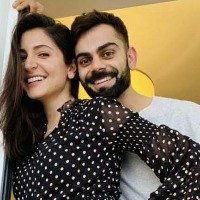 Anushka Sharma trolled after Team India's defeat to Pak in T20 World Cup
11 hours ago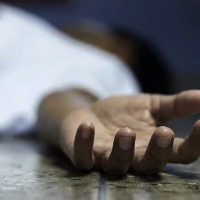 Andhra woman found dead in Hyderabad hotel, murder suspected
12 hours ago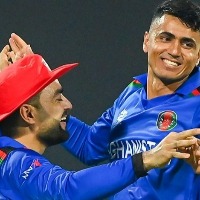 T20 World Cup: Taliban officials hail Afghan cricket team's win
12 hours ago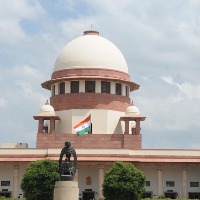 Pegasus row: SC to pronounce judgment on probe pleas on Wednesday
12 hours ago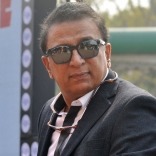 Virat an absolutely amazing talent, says Gavaskar
12 hours ago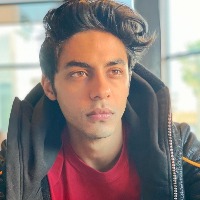 Aryan Khan denies links with Sail, Gosavi as NCB opposes bail plea
13 hours ago