First impression: Go wild with Samsung Galaxy Z Fold3 5G
New Delhi, Aug 22 : In the pandemic, smartphones have become a go-to device for meeting both productivity and entertainment needs and Samsung, the leader in the new foldable form factor, has brought Uber-premium Galaxy Z Fold3 5G to India, to give the users multiple ways to create a mobile experience thats truly their own.

At first look, apart from office work, Galaxy Z Fold3 5G lets you fully immerse yourself into your favourite games and movies with no distractions on the Main Screen.

But that's not all.

Featuring a chic, stylish design, Galaxy Z Flip3 5G is a device that is perfect for those who want to stand out from the crowd and express their individuality.

From its unique colour options (Phantom Black, Phantom Green and Phantom Silver) to its refined finish, every aspect of the smartphone is crafted to match the taste of fashion-forward users.

For the first time ever on a foldable smartphone, you can now write down your idea or draw sketches with the S Pen. Galaxy Z Fold3 5G provides everything you need to stay productive and let your creativity run wild.

In addition to being more durable, the Galaxy Z Flip3 5G is the world's first water-resistant foldable.

The company engineers have put painstaking effort into bringing IPX8 water resistance to the Galaxy Z Series for the first time ever, marking the beginning of a new era for foldable devices.

It is time for you to unfold Z Fold3 to immerse yourself in theatre-like viewing experiences and stay fully engaged in your favourite content on the uninterrupted 7.6-inch Infinity Flex Display -- thanks to its new Under display camera technology.

You will experience even smoother scrolling and quick device interaction with the Super Smooth 120Hz adaptive refresh rate, now on both the Main and Cover Screens.

On Z Fold3's massive Main Screen, it's easier than ever for users to jot down notes during a video call or check off a to-do list while reading emails, and Z Fold3 users can also power their creativity and productivity with S Pen.

S Pen for Z Fold3 comes in two options -- S Pen Fold Edition and S Pen Pro -- and has to be bought separately.

The company said this is its best S Pen experience yet, with even lower latency for true-to-life composition -- ensuring that note-taking and sending messages is seamless and intuitive.

Productivity seekers will enjoy Z Fold3's enhanced Flex mode features, which let you do more at once, such as joining a video call on the device's top screen while checking meeting notes on the bottom.

With Z Fold3's updated Multi-Active Window, it's even easier to make dinner plans over text while checking your calendar, all on the device's large screen.

On Z Fold3, users can create a shortcut and reopen apps in the same way later thanks to enhanced App Pair.

Plus, you can use Z Fold3's new Taskbar to quickly switch between apps without returning to the Home screen.

Z Fold3 is built with a sleeker, thinner, and lighter design for even better portability than Galaxy Z Fold2.

While Galaxy Fold3 5G (12 256GB) will cost Rs 149,999 (Phantom Black and Phantom Green colours), Galaxy Fold3 5G (12 512GB) will come for Rs 157,999 (Phantom Black and Phantom Green colours).

The Indian consumers can pre-book Galaxy Z Fold3 at Rs 142,999 and Galaxy Z Flip3 at Rs 77,999 from August 24, enjouying some initial offers.
---
More News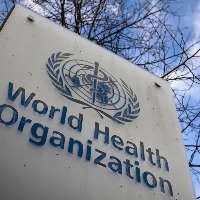 WHO body seeks more clarification to decide on Covaxin EUL
20 minutes ago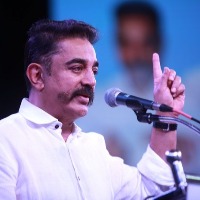 Stalin yet to fulfil poll promise of monthly report: Kamal Haasan
27 minutes ago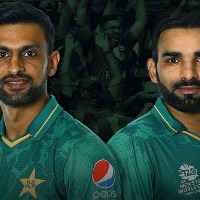 T20 World Cup: Pakistan beat New Zealand by five wickets
31 minutes ago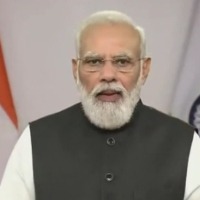 Faith has developed that corrupt will not go scot-free: Modi
7 hours ago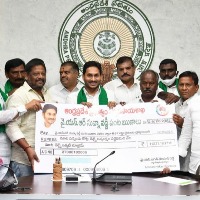 Andhra CM YS Jagan releases Rs 2,190 cr to farmers as financial assistance
7 hours ago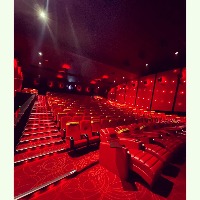 PVR Cinemas forays into commercial, residential cleaning services
7 hours ago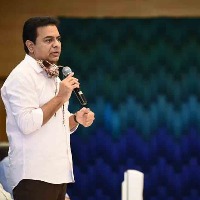 KTR comes under flak over violation of rules by TRS
8 hours ago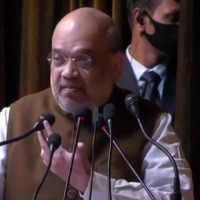 Shah to address 3-day conference on Modi's 20 yrs as head of govt
8 hours ago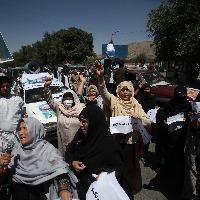 Afghan women protest against restrictions imposed by Taliban
8 hours ago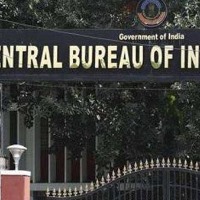 CBI arrests 2 customs officials in Hyderabad over bribery charges
8 hours ago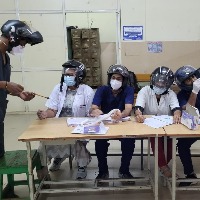 Junior doctors at Hyderabad's Osmania Hospital wear helmets
8 hours ago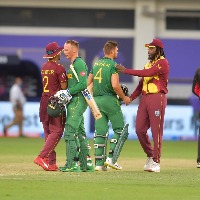 T20 World Cup: Markram, Rassie star as South Africa thrash West Indies
10 hours ago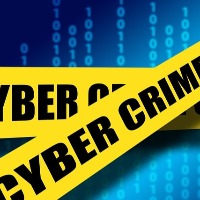 Pan India helpline for cyber crime, frauds launched
10 hours ago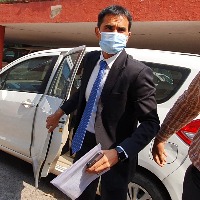 5-member team to examine Wankhede in Mumbai on Wednesday
10 hours ago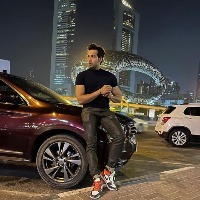 Hyderabad is always a unique, refreshing experience: Arhaan Khan
10 hours ago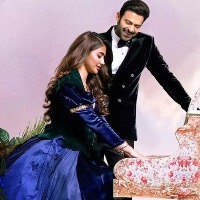 'Radhe Shyam' second teaser on the way: Get ready for glimpse of 'Prerana'
10 hours ago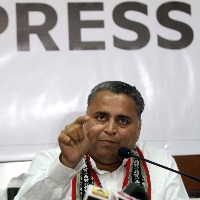 Neelamani Durga Devi Mandir was damaged at Andhra govt's behest: BJP
10 hours ago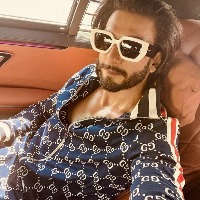 Ranveer Singh posts quirky picture and the Internet has a field day!
10 hours ago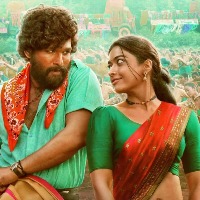 'Saami Saami' fails to match hype around Allu Arjun's 'Pushpa'
10 hours ago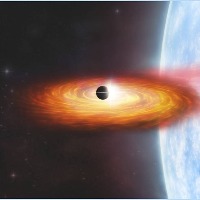 NASA finds first signs of planet outside Milky Way galaxy
10 hours ago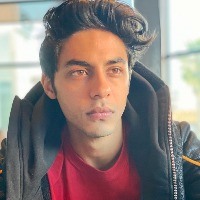 Aryan Khan bail plea: Bombay HC to continue hearing on Wednesday
10 hours ago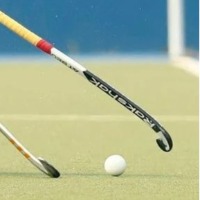 No spectators to be allowed at junior hockey world cup at Bhubaneswar
11 hours ago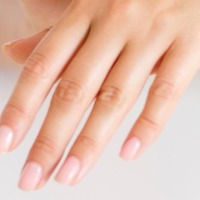 Understanding the need of nail hygiene after Covid
11 hours ago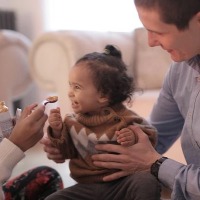 What to feed your baby in year one?
12 hours ago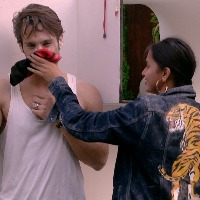 'Bigg Boss 15': Ieshaan, Rajiv fight; Karan, Tejasswi grow close
12 hours ago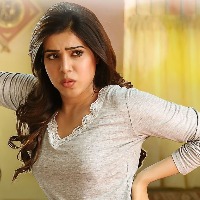 Samantha invokes Shilpa Shetty's example in court case
12 hours ago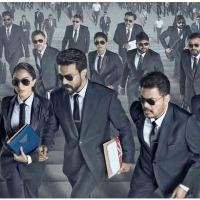 Ram Charan, Shankar's next movie keenly anticipated
13 hours ago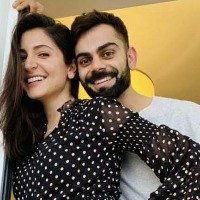 Anushka Sharma trolled after Team India's defeat to Pak in T20 World Cup
13 hours ago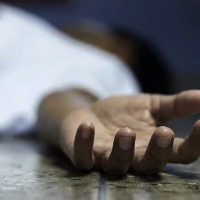 Andhra woman found dead in Hyderabad hotel, murder suspected
13 hours ago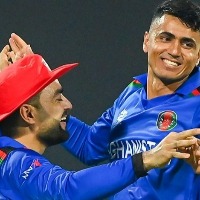 T20 World Cup: Taliban officials hail Afghan cricket team's win
13 hours ago