I used to think I'm a ragpicker: Anushka Sharma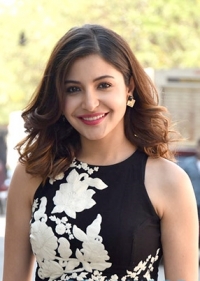 Mumbai, March 16 : Actress Anushka Sharma says as a child she used to feel like a ragpicker because of her habit of collecting wrappers.

Anushka talked about her childhood hobby when she became a part of TV show "Yaar Mera Superstar" with Diljit Dosanjh to promote her forthcoming film "Phillauri", read a statement.

When host Sangeeta told Anushka that she has heard that as a little girl she used to collect chocolate wrappers, Anushka said: "My mom used to hit me a lot for this."

"So, what I used to do is that when I was returning home from school -- our school was very near as we lived in the Army cantonment where school used to be inside only -- so, while walking on the road, wherever I would find a wrapper on the way, I would pick them and even the ones that we aet the chocolate from... I would pick up wrappers from the road," Anushka said. "I (used to) think I'm a ragpicker."

The actress said: "I used to collect so many, I would put them inside shoe boxes and I would store them under my cupboard. One day, my mom opened the cupboard and saw some ants, and the way she got angry and shouted, saying 'Have you lost your mind, who keeps these kinds of things'. I'm telling her very seriously, 'Mom it's my collection' and she goes like 'What kind of collection is this?' I used to collect stamps, coins. I used to have a very nice stamp collection, coins I would collect, and this also, it was my hobby."

The episode will be aired on Zoom channel on Saturday.
---
More News
Woman stabbed by stalker on busy road in Hyderabad
11 minutes ago
Kamal Haasan's production house warns websites against pirating 'Vikram'
1 hour ago
PM's attack on KCR triggers war of words
1 hour ago
Vijay Devarakonda to team up with Indraganti Mohana Krishna for his next
1 hour ago
BJP likely to rope in influencers, filmstars to highlight Modi achievements
1 hour ago
Telanagana Cong chief's remarks on Reddys-Velamas trigger row
1 hour ago
Honour killing in Adilabad district, parents kill daughter for marrying against their will
1 hour ago
KTR wraps up Davos tour, Telangana attracts Rs 4,200 crore investments
2 hours ago
Karate Kalyani complains to police against vulgar prank YouTube videos
2 hours ago
SC Collegium recommends transfer of six high court judges
2 hours ago
Hollywood writer Patton Oswalt all praise for RRR and director Rajamouli
2 hours ago
Udit Narayan shares his experience watching Anuradha Paudwal sing for the first time
2 hours ago
Akshay Kumar-starrer 'Prithviraj' name changed to 'Samrat Prithviraj'
2 hours ago
Akshay Kumar: I have done almost 650 songs in my career, and I don't ever want to retire
2 hours ago
Rana Daggubati, uncle spotted at Mumbai cafe
2 hours ago
Rajamouli releases glimpse of 'Brahmastra's first song
2 hours ago
I will consider myself lucky to die alone: Samantha in response to a troll
2 hours ago
80% people in AP ready to defeat TDP in 2024 elections: Kodali Nani
3 hours ago
Tech Mahindra inaugurates 5G innovation lab in US
3 hours ago
Nick Jonas loves serenading his daughter Malti with 'old classics'
3 hours ago