Case filed against Asaduddin for rescue of terror suspects
14-07-2016 Thu 16:56 IST | Ap7am Desk |
Local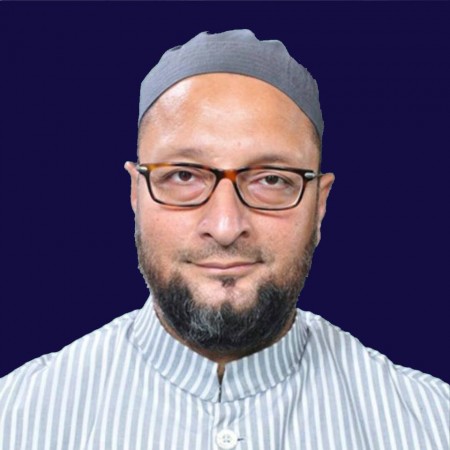 A petition has been filed in the Ranga Reddy court against Muslim Ittehadul Muslimeen president Asaduddin Owaisi to file case against him for offering legal support to terror suspects held in NIA custody. Finding fault with the support, the petitioner, a lawyer Karunasagar, filed the petition urging the court to file a case against Asaduddin. Following the appeal, the court directed the Saroornagar police to file a case under Section 124 IPC against Owaisi. The court ordered the police to file an affidavit by June 30.Owaisi offered legal aid to the terror suspects on the ground that even the Pakistani terrorrist Kasab was given legal support in India.
---
More News
DGCA warns airlines against offering unserviceable seats
3 hours ago
Aishwarya Rai's modelling bill from '92 surfaces; she was paid Rs 1,500!
3 hours ago
BFI, SAI felicitate World Championships medallists Nikhat, Parveen and Manisha
3 hours ago
Violence in Andhra town over renaming district after Ambedkar
5 hours ago
Hyderabad youth jailed for 15 days for sending obscene photos
5 hours ago
India-Japan agree to enhance bilateral security & defence cooperation
5 hours ago
Public confidence must for using facial recognition with AI: KTR
5 hours ago
Will fight attempts of Centre to target my father through me: Karti Chidambaram
5 hours ago
KCR to avoid meeting PM Modi again
7 hours ago
TDP, Jana Sena behind violence in Amalapuram over district renaming row: Minister Viswarup
8 hours ago
Modi meets chairperson of Japan-India Association in Tokyo
9 hours ago
Proposed GPS to govt staff after assessing state's financial position: Sajjala
9 hours ago
Drones prohibited around ISB Hyderabad for PM's visit
9 hours ago
PM to visit Hyderabad, Chennai on May 26 for various programmes
9 hours ago
AI to make roads in India safer to drive
9 hours ago
KTR meets Andhra CM Jagan, Aaditya Thackeray
10 hours ago
Gudur: Gang war between B. Tech & polytechnic students of Audisankara Engg College
10 hours ago
Why YSRCP, TDP, Jana Sena scared of BJP, asks Vundavalli
10 hours ago
TPCC chief Revanth is blackmailer, alleges Minister Malla Reddy
11 hours ago
I look forward to further strengthening Olympic Movement in India: Nita Ambani on launch of OVEP in Odisha
12 hours ago