Narrow escape: Driver jumps out of moving van after it catches fire in Kerala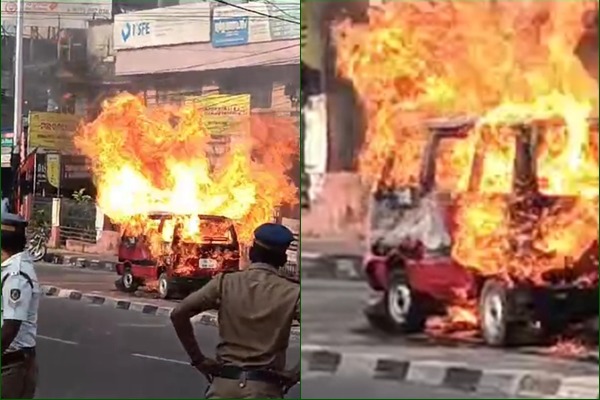 Listen to the audio version of this article
Thiruvananthapuram, Nov 21: In a miraculous escape, the driver of a moving van jumped out after the vehicle suddenly caught fire here on Tuesday morning.

The incident occurred in the city when the driver jumped out on seeing fire starting in his vehicle.

After the driver escaped, the van moved a fair distance and came to a halt after hitting an oncoming vehicle.

Soon, the police and the fire force arrived and doused the flames.

As per the initial report, the van was running on a gas cylinder.
(The content of this article is sourced from a news agency and has not been edited by the ap7am team.)