Vishal expresses gratitude to PM, I&B Ministry for swift action on CBFC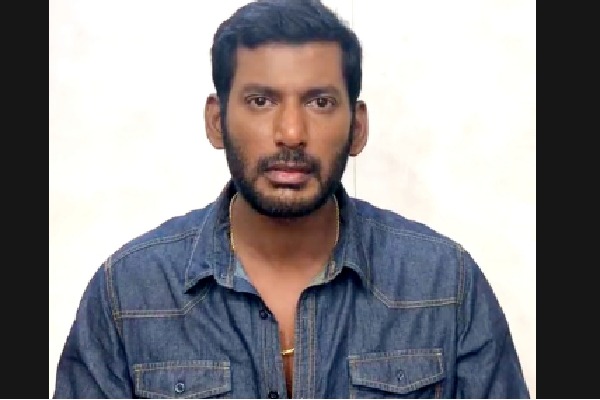 Mumbai, Sep 30: Actor Vishal, who predominantly works in Tamil cinema, had earlier called out the Central Board of Film Certification in India (CBFC) as he accused them of asking for a bribe to grant the certificate for the Hindi release of his film 'Mark Antony'. Now, after the Ministry of Information & Broadcasting (MIB) assured him of swift action, the actor thanked the ministry on social media.

The I&B ministry initiated a probe into the claims made by the actor after he alleged that the Central Board of Film Certification (CBFC) office in Mumbai demanded a bribe of Rs 6.5 lakh for the certification of the Hindi dubbed version of 'Mark Antony'.

On Saturday, Vishal took to his X (formerly Twitter), and thanked Prime Minister Narendra Modi, the I&B ministry, and Maharashtra Chief Minister Eknath Shinde.

The actor wrote on his X: "I sincerely thank @MIB_India for taking immediate steps on this important matter pertaining to corruption issue in #CBFC Mumbai. Thank you very much for the necessary action taken and definitely hoping for this to be an example for every government official who intends to or is part of corruption and to take the honest route to serve the nation and not the steps of corruption."

Vishal further mentioned: "I once again thank my Prime Minister @narendramodi and Maharashtra CM @mieknathshinde and everyone involved in bringing out this initiative immediately. It brings a sense of satisfaction to a common man like me and others that justice will be served to people who are victims of corruption, Jai-Hind."

Earlier, the Ministry of Information & Broadcasting wrote on X: "The issue of corruption in CBFC brought forth by actor @VishalKOfficial is extremely unfortunate. The government has zero tolerance for corruption and strictest action will be taken against anyone found involved."

They further mentioned in their note, "A senior officer from the Ministry of Information & Broadcasting has been deputed to Mumbai to conduct an inquiry today itself. We request everyone to cooperate with the Ministry, by providing information about any other instance of harassment by CBFC at jsfilms.inb@nic.in."
(The content of this article is sourced from a news agency and has not been edited by the ap7am team.)