Three held at Hyderabad airport with gold worth Rs 99.57L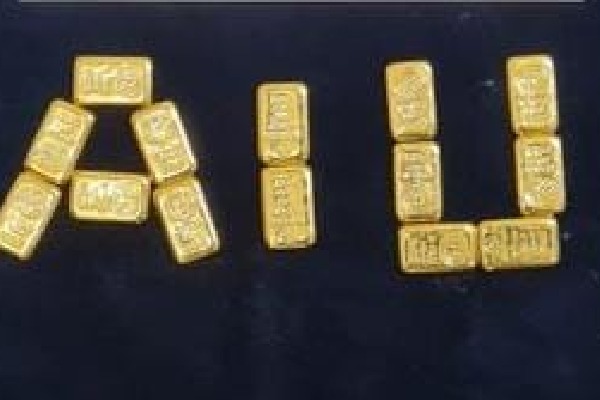 New Delhi, Sep 24: The Customs officials at Hyderabad airport arrested three persons in three separate cases for allegedly smuggling 1,633 gram gold worth Rs 99.57 lakh, officials said on Sunday.
A senior Customs official said that the accused were held based on profiling.
The accused arrived at the Hyderabad airport from Rasal Khaymah on Saturday.
The official said that the gold was concealed inside their checked-in luggage.
"We checked their luggage which led to the detection of 1633 gram gold worth Rs 99.57 lakhs. They were smuggling it," said the official.
"The recovered gold was confiscated under the provisions of Section 110 of the Customs Act, and the passengers were subsequently arrested under Section 104 of the Customs Act," the officials stated.
Further investigation into the matter is ongoing.
(The content of this article is sourced from a news agency and has not been edited by the ap7am team.)