Viveka murder case: Kadapa MP's father released on escort bail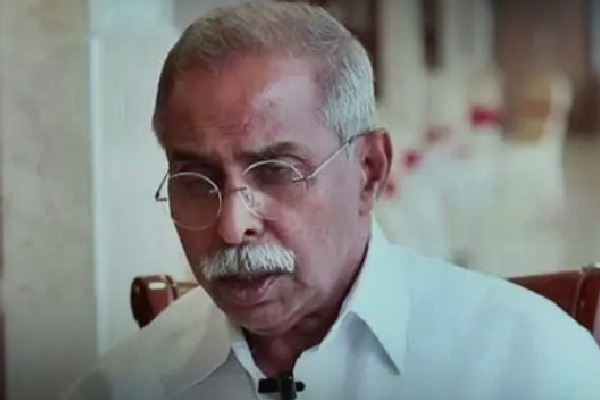 Hyderabad, Sep 22: Y.S. Bhaskar Reddy, father of Kadapa MP Y.S. Avinash Reddy, was Friday released on time-bound escort bail in former minister Y.S. Vivekananda Reddy's murder case.
Bhaskar Reddy was released from Chanchalguda Jail, where he was lodged since April.
The CBI Court had Wednesday granted him time-bound conditional bail on health grounds.
After release from the jail, he left for AIG Hospitals in Gachibowli for treatment.
The CBI Court granted interim bail from September 22 to October 3. He was directed to surrender before the superintendent of Chanchalguda Jail on October 3 by 10.30 a.m. after attending to his medical treatment in Hyderabad.
The court asked him to avail the medical treatment available in the Hyderabad jurisdiction only. He was not permitted to leave Hyderabad during the escort bail.
As per the conditions laid down by the court, Bhaskar Reddy shall pay costs towards escort of three constables / SIs provided by the superintendent of Chanchalguda Prison.
He will not indulge in any criminal activity during the said period and he has to furnish the mobile phone number, if any, used by him during the escort bail to the CBI as well as to the CBI Court
The Telangana High Court on September 4 had declined to grant bail to Bhaskar Reddy and his associate Uday Kumar Reddy.
Bhaskar Reddy's counsel had submitted to the court that the 72-year-old is in critical health condition, having undergone numerous medical assessments while in jail.
Bhaskar Reddy was arrested by the CBI on April 16, two days after the arrest of Uday Kumar Reddy.
Meanwhile, Avinash Reddy, who is also an accused in the case and other accused appeared before the CBI Court on Friday. The court adjourned the hearing to October 4.
The CBI had filed the third chargesheet in the sensational case on June 30.
It named Avinash Reddy, cousin of Andhra Pradesh Chief Minister Y.S. Jagan Mohan Reddy, as accused number eight.
The central agency named Bhaskar Reddy and their associate Uday Kumar Reddy as the sixth and seventh accused respectively.
The CBI charged that both Avinash and Bhaskar Reddy conspired to eliminate Vivekananda Reddy because they were irked by his move to bring in Jagan Mohan Reddy's mother and sister as rivals to Avinash.
Avinash Reddy was granted anticipatory bail by the Telangana High Court on May 31.
Vivekananda Reddy, brother of former chief minister Y.S. Rajasekhara Reddy and uncle of Jagan Mohan Reddy, was murdered at his residence in Pulivendula on March 15, 2019, weeks before the elections.
The CBI took over the investigation into the case in 2020 on the direction of Andhra Pradesh High Court while hearing a petition of Vivekananda Reddy's daughter Suneetha Reddy, who raised suspicion about some relatives.
Last year, on a petition by Suneetha Reddy, the Supreme Court transferred the case to Hyderabad.
(The content of this article is sourced from a news agency and has not been edited by the ap7am team.)