1st ODI: I am not a man of tattoos, but the tattoo is well inside by heart, says Ravichandran Ashwin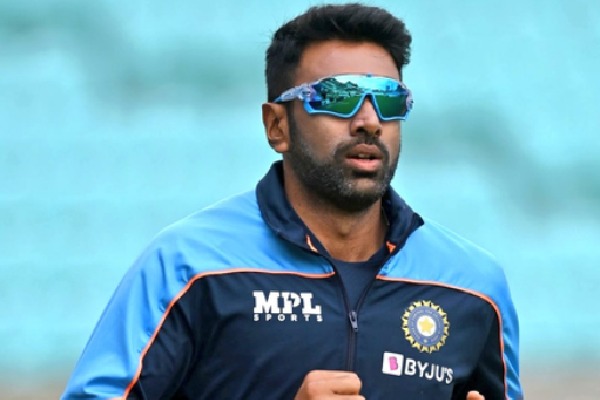 Mohali, Sep 22: Ace off-spinner Ravichandran Ashwin, who last played an ODI in January 2022 in South Africa, said his aim is always to be a great contributor, adding that though he doesn't sport any tattoos, they are inside him by heart.
Ashwin wasn't named in the 15-member squad for the Men's ODI World Cup announced earlier this month. But he was selected ahead of Washington Sundar to play in the ongoing first ODI against Australia on Friday.
"For me, Indian cricket is the highest prerogative. To put my best foot forward and be in a state of contribution and obviously put myself in a situation, where I can turn the game on its head - that's every cricketer's dream."
"So push comes to shove when the game starts as I want to enjoy myself, having been a contributor to Indian cricket for a decade and a half. For me, Indian cricket is very close to my heart. I am not a man of tattoos, but the tattoo is well inside by heart," said Ashwin to bcci.tv.
Asked about he came into the team's thoughts, Ashwin said, "When I went back from West Indies, I was just taking a break. I played a few club games. The team management has kept me in the loop. They said, there could be a chance, just stay ready, just in case. I was just touching base with my fitness, started bowling a few sessions."
He added that his aim to bring something different to the ODI team. "I want to bring something different to the table something different from my perspective. I have been working on some different angles because one day cricket isn't about spin anymore, it's not about the angle of spin or anything."
"It's about the angles that you can present at the crease - the depth of the crease, usage of that. I am trying to put myself in a zone of discomfort to try and push barriers, because what comes first is the talent and the abilities I can showcase."
With head coach Rahul Dravid saying Ashwin's call-up for ODIs against Australia wasn't a trial, the veteran off-spinner, who has picked 151 wickets in 113 ODIs, said he has expectations only with himself on his return to the format just two weeks before the World Cup begins.
"In general, I have kept expectations largely from myself. If you have to deal with expectations, one has about themselves in terms of the pride I hold on my performance, the pride I want to hold on with respect to my practice and not leaving any stone unturned. But whereas you have expectations from things that you can't control, it's always going to leave you with a bit of disappointment because it's not in your hands."
"Over the years, what I have learnt is the memories you create stay in your life forever. Whatever it is, I am going to be with the team, not with the team, wherever it is, I will be playing with good vibes, watching with good vibes."
(The content of this article is sourced from a news agency and has not been edited by the ap7am team.)