YSR's former aide, three cops booked for harassing man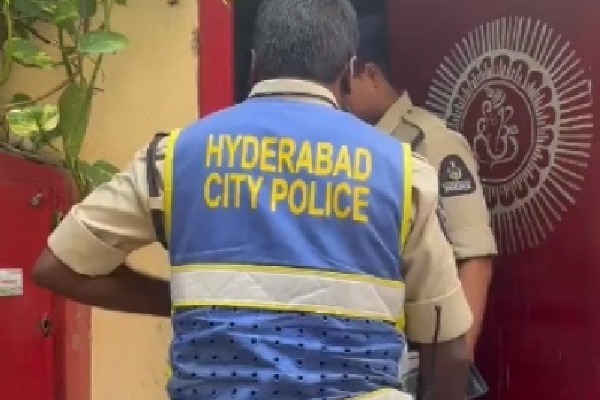 Hyderabad, Sep 22: Hyderabad Police have booked a former aide of late Andhra Pradesh Chief Minister Y. S. Rajasekhara Reddy and three police officials for allegedly registering a false case and harassing his son-in-law.
On the direction of a city court, Banjara Hills police registered an FIR against Erram Reddy Surya Narayana Reddy alias Sureedu, Assistant Commissioner of Police Rajasekhar Reddy, Sub-Inspector of Police Naresh and Inspector General of Police G. Pala Raju.
While Pala Raju is serving in Andhra Pradesh, the other two are posted in Hyderabad.
Sureedu had allegedly used his influence to get a false case registered against his son-in-law Surendarnath Reddy, a resident of Kadapa in Andhra Pradesh.
The victim, who approached the court of Additional Chief Metropolitan Magistrate in Hyderabad, alleged that his father-in-law conspired with police officials to file false cases.
Surendernath Reddy said that due to differences with his wife he was living separately. On March 23, 2021 when he went to in-laws' house in Banjara Hills to meet his daughter, he was allegedly attacked. He said when he lodged a complaint against his father-in-law, Naresh who was then Sub-Inspector of Police of Jubilee Hills police station registered a false case against him. He alleged that the police also manipulated CCTV footage.
The victim said that under a conspiracy by his father-in-law, Rajasekhar Reddy, who was then working as inspector of Jubilee Hills Police Station influenced someone to steal his bike from his residence and falsely claimed that it had been recovered his father-in-law's house
Surendernath Reddy alleged that he was beaten up in the lockup. When he was taken to Osmania General Hospital, doctors suggested that he should be admitted but inspector Rajasekhar asked the doctors to issue a fitness certificate and discharge him immediately.
He also claimed that when he lodged a complaint against his father-in-law for filing a false complaint it was closed citing 'lack of evidence' as he had refused to pay a bribe of Rs 1 lakh.
Sureedu used to call the shots when Y. S. Rajasekhara Reddy (YSR) was alive. When YSR was the chief minister of undivided Andhra Pradesh between 2004 and 2009, he enjoyed clout almost on par with a cabinet minister or a top bureaucrat.
However, ever since YSR's death in a helicopter crash in 2009, Sureedu has been living a low profile life.YS R
(The content of this article is sourced from a news agency and has not been edited by the ap7am team.)