Andhra HC grants bail to 79 TDP leaders in cases related to violence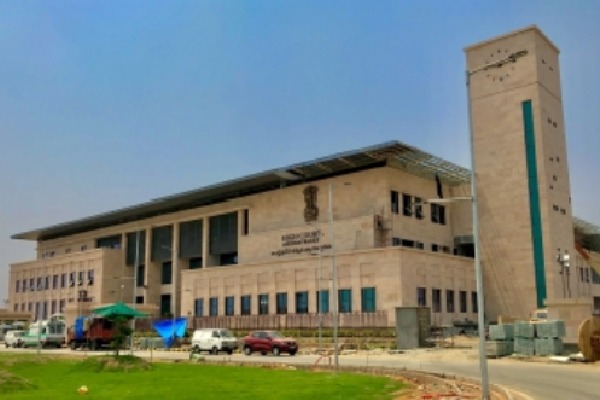 Amaravati, Sep 21: The Andhra Pradesh High Court on Thursday granted bail to 79 leaders of the opposition Telugu Desam Party (TDP) in Punganur and Angallu violence cases.
The court also directed the police not to arrest MLC Ram Bhoopal Reddy till further orders.
With the High Court's orders, the TDP leaders lodged in jail in Chittoor, Madanapalle and Kadapa will be released. The court has asked them to appear before the police stations concerned every Tuesday.
Another 30 TDP leaders have already filed anticipatory bail petitions in these two cases. The High Court directed police not to arrest them till further orders.
The TDP leaders were arrested in connection with the August 4 violence in Punganur town in Chittoor district during the visit of party's national president and former chief minister N. Chandrababu Naidu.
The police had stated that as many as 160 accused were identified and 70 of them were arrested.
The violence had occurred when the police tried to stop TDP supporters from entering the town. The police had alleged that Naidu's convoy diverted from the scheduled route and tried to enter the town resulting in violence.
The TDP leaders were also booked and arrested for violence on the same day at Angallu village in Annamaya district.
Police had also booked Naidu for attempt to murder for instigating violence against YSR Congress Party workers at Angallur.
Naidu and others under various sections of Indian Penal Code including Sections 120b (criminal conspiracy), 147 (rioting), 148 (attacks with deadly weapons), 153 (provocative speech with an intent to cause riots), 307 (attempt to murder), 115 (abetment to offence), 109 (abetment of offence against public servant), 323 (voluntarily causing hurt), 324 (using lethal weapons), 506 r/w 149 (criminal intimidation) of the Indian Penal Code (IPC).
While Naidu was named as accused number one, former irrigation minister Devineni Uma was named A-2. Besides, other TDP leaders including Amaranadha Reddy, Rambhopal Reddy, Shajahan Basha, Dommalapati Ramesh and N Kishore Kumar Reddy were also named as the accused.
While the TDP was apprehending Naidu's arrest in this case, the Crime Investigation Department (CID) on September nine arrested him in alleged Skill Development Corporation scam. He is currently in judicial custody.
(The content of this article is sourced from a news agency and has not been edited by the ap7am team.)