DRI seizes 10.27 kg gold in Nellore, Hyderabad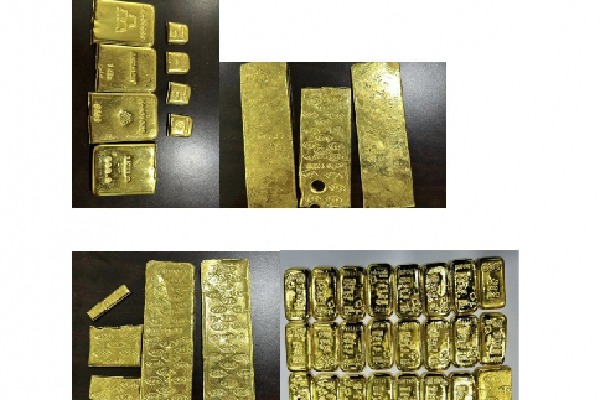 Hyderabad, June 10: The Directorate of Revenue Intelligence (DRI) has seized 10.27 kg gold after conducting multiple searches in Andhra Pradesh and Telangana on Saturday.
The DRI officers seized 7.798 kg gold in Nellore district of Andhra Pradesh while in Hyderabad, the agency seized 2.471 kg gold.
In Nellore, the gold was seized from a car during vehicle checking at the Venkatachalam toll plaza on the Chennai-Kolkata highway.
Based on specific information, a search was conducted in Hyderabad and 2.471 kg of gold was recovered.
The DRI said that it has arrested three persons in connection with these cases. Of them, two were couriers while the third accused was a receiver. All the three have been sent to judicial custody.
(The content of this article is sourced from a news agency and has not been edited by the ap7am team.)