CBI grills Kadapa MP Avinash Reddy for 7 hrs in Viveka murder case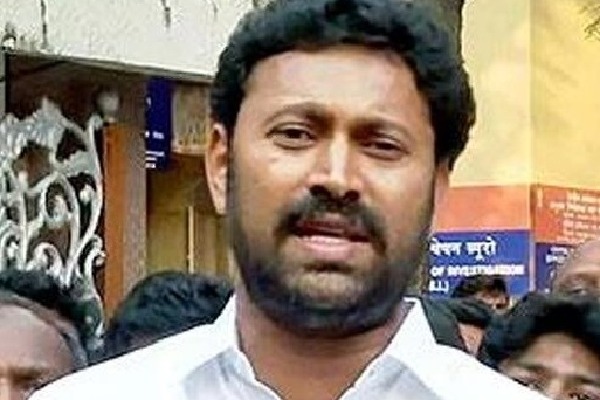 Hyderabad, June 10: The Central Bureau of Investigation (CBI) questioned Kadapa MP Y.S. Avinash Reddy for seven hours on Saturday in connection with the murder of his uncle and former Andhra Pradesh minister Y.S. Vivekananda Reddy.
Avinash Reddy, recently listed as the eighth accused in the case by the CBI, appeared before the central agency at its regional office in Hyderabad as per the conditions laid down by the Telangana High Court while granting him anticipatory bail.
The YSR Congress Party (YSRCP) MP, who has been questioned multiple times by the CBI in the case, was once again grilled by the CBI officials.
Avinash Reddy, who is the cousin of Andhra Pradesh Chief Minister Y.S. Jagan Mohan Reddy, was arrested by the CBI on June 3 but was immediately released on bail as per the order of Telangana High Court.
The information about Avinash Reddy's arrest came to light on June 8.
He was arrested when he had appeared before the agency on June 3.
He was released on bail the same day after he completed formalities as per the High Court order.
While granting anticipatory bail on May 31, the Telangana High Court had ruled that in the event of the petitioner's arrest by the CBI, he shall be released on bail on executing a personal bond of Rs 5 lakh with two sureties for a like sum each.
The judge had directed Avinash Reddy to cooperate with the investigation and appear before the CBI police every Saturday from 10 a.m. to 5 p.m. till the end of June 2023, and regularly, as and when he is required for investigation.
On June 8, the CBI told the special court that it had listed Avinash Reddy as the eighth accused in the case.
The CBI made the disclosure in its counter affidavit filed in the court while opposing the bail petition of Avinash Reddy's father, Y.S. Bhaskar Reddy.
This is the first time that the CBI has named Avinash Reddy as the accused in the case. Earlier, the central agency had called the MP a witness.
Vivekananda Reddy, brother of former chief minister Y.S. Rajasekhara Reddy and uncle of Jagan Mohan Reddy, was murdered at his residence in Pulivendula on March 15, 2019, weeks before the elections.
The CBI also told the court that Avinash Reddy and his father had a role in causing the disappearance of the evidence. It also claimed that they are trying to influence the witnesses.
(The content of this article is sourced from a news agency and has not been edited by the ap7am team.)