Tusker 'Arikomban' now at Kanyakumari forest range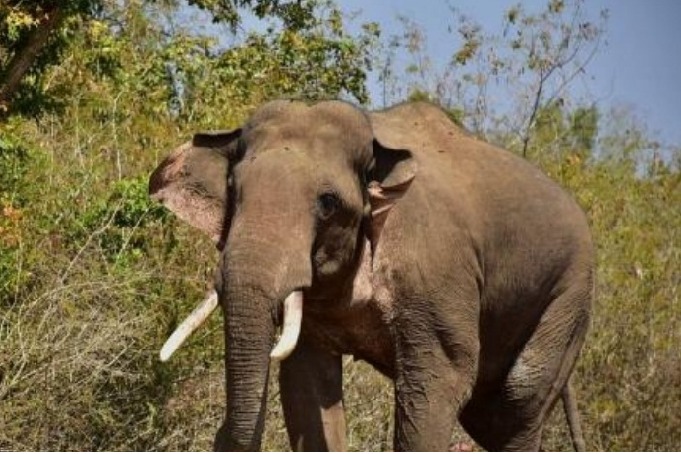 Chennai, June 10: Tamil Nadu forest department officials have located in Kanyakumari forest range, 'Arikomban' the wild tusker that was captured from Cumbum in Theni district and translocated at Upper Kodayar forest in Tirunelveli district.

According to Kanyakumari range Divisional Forest Officer Ilayaraja, the radio collar attached with the elephant has given signals that the tuskar has reached the forest area after traversing around 15 km from Upper Kodayar dam area.

Tamil Nadu forest department is conducting a strict vigil with a batch of ten forest officials doing round the clock duty to monitor the elephant.

'Arikomban' got its name after it entered several ration shops and homes looking for rice in Chinnakanal area of Idukki district.

The name Arikomban is derived from 'ari' means rice and 'komban' means tusker in Malayalam.

Elephant experts are of the opinion that the forest department will have to monitor the movement of the elephant closely as it will again try to get rice .

Tribal organisations and activists of Kanyakumari are worried about the presence of 'Arikomban' in Kanyakumari forest range as the possibility of the elephant reaching the mainland cannot be ruled out.

The rogue elephant was captured from Chinnakanal in Idukki district on April 29, after a herculean task and was relocated to Periyar Tiger Reserve (PTR) and the elephant reached Cumbum town.

Tragically in the mele of locating him in the town, a security officer Palraj (57)fell off his two-wheeler and later succumbed to his injuries in a hospital. This led to the Tamil Nadu forest department constituting a special team to capture the elephant which was subsequently tranquilised, captured and relocated to Upper Kodayar area in Tirunelveli district.
(The content of this article is sourced from a news agency and has not been edited by the ap7am team.)