Las Vegas police probe multiple UFO sightings in a night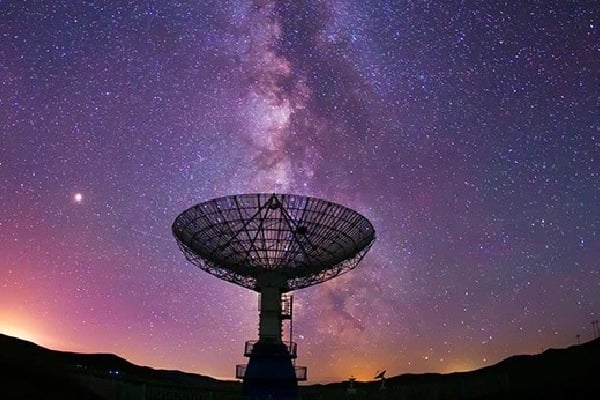 Las Vegas, June 9: Police in Las Vegas have investigated multiple reports of Unidentified Flying Objects (UFO) sightings that occurred on the night of April 30, a media report said. According to body camera footage obtained by USA Today, an officer drove to a family's residence on that night after they called 911 to report the sighting.

One of the family members told the officer they saw "a big creature" that was "long, 10 feet tall".

The officer told the family that he was looking into the claims because another cop saw something in the sky that matched the family's description eight minutes earlier.

"I'm not going to BS, you guys. One of my partners said they saw something fall out of the sky, too, so that's why I'm kind of curious," USA Today on Thursday quoted the officer as saying in the body camera footage.

"It's weird just the fact that our partner saw something at the exact time," he added.

Meanwhile, another nearby resident also called 911 on the same night to report about something "100 per cent not human" on their property, Las Vegas-based local TV station 8 News Now reported.

A separate body camera footage showed a glowing object flying in the sky.

About 40 minutes later, another man called 911 to report two unknown entities in his backyard after he and his family saw a similar object fall from of the sky, according to 8 News Now.

"There's like an 8-foot person beside it and another one is inside us and it has big eyes and it's looking at us and it's still there," the man said, according to the police dispatch audio posted by the TV channel.

"In my backyard. I swear to God this is not a joke, this is actually -- we're terrified."

The man described the creatures as large and somewhere between 8 to 10 feet tall and appearing like aliens with big mouths, big shiny eyes.

The developments come as the powerful House Oversight Committee of the US House of Representatives is planning to hold a hearing on UFOs after a former intelligence official claimed that the Washington government has allegedly found crashed alien spacecraft.

On Monday, the former intelligence official, David Grusch, had said that the government has a covert program focused on recovering debris from crashed, non-human origin spacecraft and is attempting to reverse-engineer the technology, ABC News reported.

During a hearing in April, Director of the All-domain Anomaly Resolution Office (AARO) Sean Kirkpatrick told the Senate Armed Services Committee that his agency was reviewing 650 incidents dating back decades but "found no credible evidence thus far of extraterrestrial activity, off-world technology, or objects that defy the known laws of physics".

But last week, Kirkpatrick said that the total number of incidents had grown to "well over 800 cases".

Between 2004 to 2022, the US government has received more than 510 reports of UFOs, according to a declassified version of an annual report from the Office of the Director of National Intelligence published in January this year.
(The content of this article is sourced from a news agency and has not been edited by the ap7am team.)