Railway gateman stabbed by biker in Bihar's Darbhanga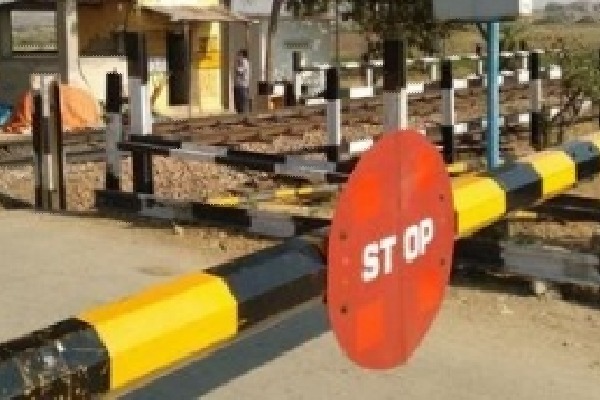 Patna, June 9: Angry over the railway crossing barrier being down, a biker stabbed a gateman several times in Bihar's Darbhanga district on Thursday morning.

The incident occurred at gate number 19A near Laheriasarai railway station around 8.15 a.m. The victim, identified as Akhilesh Kumar, is admitted to Darbhanga Medical College and Hospital and his condition is out of danger. He sustained stab wounds on his head and neck.

"On Thursday morning around 8.15 a.m., a train crossed from the place and another train was about to arrive there. The control room instructed me to keep the barrier down until the train would cross. At the same time, a biker arrived there and waited for some time at the railway crossing. When he inquired with me, I told him the reason for the barriers being down. The biker went angry and attacked with a knife," Kumar said.

"I sustained stab wounds on my head and neck. Still, I chased him for a few meters but he escaped. I clicked the picture of the attacker's bike's number plate and shared it with the personnel of Laheriasarai RPF police station," he said.

Deep Kumar, a constable of RPF said: "We have rescued the injured gate man and admitted him to the hospital. He is out of danger. We have received a complaint and forwarded it to senior officials for further action."
(The content of this article is sourced from a news agency and has not been edited by the ap7am team.)