Ready to fight against KCR by selling our entire properties: Eatala Jamuna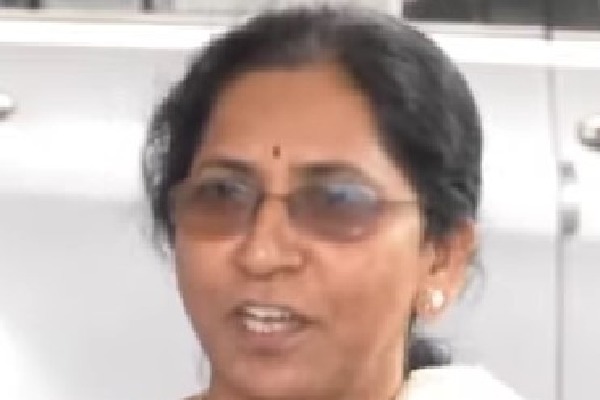 Hyderabad, June 30: BJP MLA Eatala Rajender's wife Jamuna came down heavily on Chief Minister K. Chandrashekar Rao (KCR) for trying to tarnish the image of her husband by making land grabbing allegations against Jamuna Hatcheries.

Speaking to the media on Thursday, Jamuna showed the list of survey numbers purchased by them for setting up Jamuna Hatcheries. She mentioned that they did not encroach an inch of land belonging to the poor.

The BJP leader's wife stated that allegations by KCR will give more political mileage to her husband. "KCR and his family members have amassed crores of rupees illegally whereas Eatala earned money by doing poultry farm and hatchery businesses," she said.

Jamuna further stated that KCR did not learnt a lesson despite TRS suffering defeat in Huzurabad by-election. "Eatala won even though the TRS distributed Rs 600 crore to voters and KCR launching Dalit Bandhu from Huzurabad," she said and added that they are ready to fight against KCR by selling all their properties.