Plea in SC challenging anticipatory bail to Kadapa MP in Viveka murder case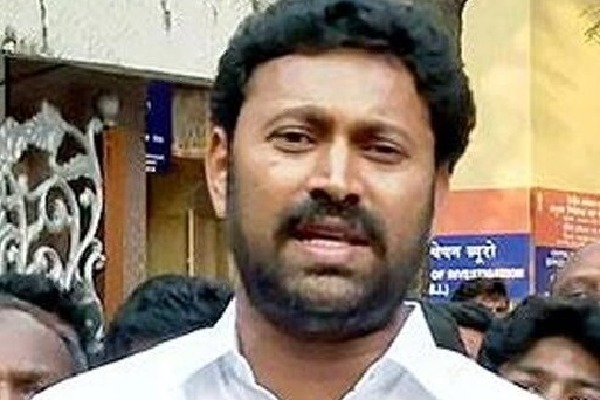 New Delhi, June 8: A plea has been moved in the Supreme Court against the Telangana High Court order allowing anticipatory bail to YSRCP MP from Kadapa Y.S. Avinash Reddy in the 2019 murder case of former Andhra Pradesh Minister Y.S. Vivekananda Reddy.

Senior advocate Sidharth Luthra, representing Dr Suneetha Narreddy, daughter of the deceased, mentioned the matter before a vacation bench of Justices Aniruddha Bose and Rajesh Bindal and urged them to grant an urgent hearing on the plea.

The bench asked Luthra to mention the matter again on Friday.

Dr Narreddy contended that the high court virtually accepted the entire case put forth by the accused and disregarded the evidence collected by the CBI. In the special leave petition, she contended that the Kadapa MP from the ruling party had not cooperated with the CBI by evading three notices for appearance.

The plea submitted that the high court allowed the anticipatory bail to the accused contrary to the law laid down by this court. It argued that the high court held a mini trial and gave findings and made comments on the merits of the prosecution case.

On May 31, the Telangana High Court granted anticipatory bail to Avinash Reddy with certain conditions in the murder case. Justice M. Laxman, who had completed the hearing last week, pronounced the order on Wednesday.

The court directed that the MP should not leave the country without the prior permission from the CBI. "The petitioner shall not tamper with the prosecution witnesses or alter any evidence," read the order.

The MP had not appeared before the CBI on May 16 and May 19 in Hyderabad. On May 16, he cited prior fixed official engagements in Pulivendula as the reason and sought four days' time. On May 19, he conveyed to the CBI that he would not be able to appear before it as his mother took ill. She was admitted to a hospital in Kurnool and the MP was also staying there.

The central agency had issued a fresh notice on May 19, directing him to appear before it at its Hyderabad office on May 22.

Amid reports of the CBI officials reaching Kurnool for possible arrest, he wrote to the CBI seeking exemption from appearance till May 27 in view of his mother's condition.

Vivekananda Reddy, brother of former Chief Minister Y.S. Rajasekhara Reddy, and uncle of present Chief Minister Jagan Mohan Reddy, was murdered at his residence in Pulivendula on March 15, 2019, weeks before the elections.

Last month, the CBI arrested Avinash Reddy's father Y.S. Bhaskar Reddy, a cousin of Rajasekhara Reddy.