Security outside Amit Shah's house increased after Kuki women's protest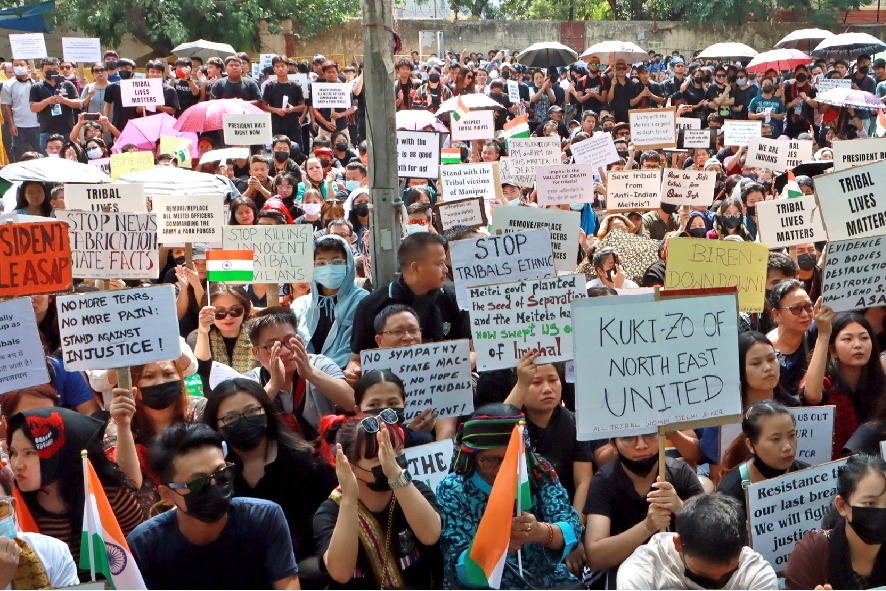 New Delhi, June 7: Security outside the residence of Union Home Minister Amit Shah has been increased following a protest staged by a group of Kuki women early on Wednesday morning, police said.

A police source said that upon realising the seriousness of the situation, the staff was briefed and additional barricades were placed outside the minister's house.

"We have increased patrolling as well. If protesters want to stage a protest at Jantar Mantar, we don't have a problem with that. However, we wanted to prevent any untoward incident from occurring outside Shah's house," the official said.

A group of Kuki women staged a protest outside the residence of Shah on Wednesday and wanted to meet him to discuss the violence that took place in Manipur.

According to information, the Kuki women gathered outside Shah's residence at around 9 a.m. but were asked to leave by the Delhi Police.

A Delhi Police official stated that upon receiving information about the Kuki women protesting outside Shah's house, they dispatched a team to pacify the protestors. The police initially informed the protestors that assembling outside Shah's house was illegal.

"All the protestors were detained and brought to Jantar Mantar. We informed them that they can stage their protest there, if they wanted," the police said.